Bucs general manager Jason Licht and director of college scouting Mike Biehl have been to the East-West Shrine Game, the Senior Bowl and the NFL Scouting Combine and are working on setting up Tampa Bay's 2016 draft board with fresh information gathered from pro day workouts in March and April. It would come as no surprise to see Licht and the Bucs will focus heavily on defense in the 2016 NFL Draft after using all but one selection on offensive players over the last two years. There are needs to be addressed along the defensive line, especially at defensive end, and in the secondary as well as at linebacker.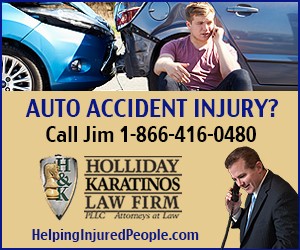 Tampa Bay has the ninth overall selection – the fourth top 10 pick in the last five years – and Licht will likely use it on a defensive lineman or a top-flight cover cornerback. New Bucs head coach Dirk Koetter may want to add some depth and speed at wide receiver, and possibly a developmental offensive tackle.
PewterReport.com offers up the fourth Bucs' round-by-round draft projection in 2016, focusing mostly on improving Tampa Bay's defense. PewterReport.com's 2016 Bucs 7-Round Mock Draft is sponsored by Holliday Karatinos Law Firm. Call attorney Jim Holliday for a free consultation at (813) 868-1887 or visit them on the web at HelpingInjuredPeople.com
ROUND 1 (9) – Louisville DT Sheldon Rankins – 6-1, 299 – Junior
Rankins stays atop PewterReport.com's 2016 Bucs' 7-Round Mock Draft for a second time. Why draft a defensive tackle with the ninth overall selection when the Bucs alfready have a Pro Bowler in Gerald McCoy? This pick probably comes as a surprise to most Bucs fans, but defensive tackle is the strongest position in this draft and the Bucs are poised to grab the best prospect. Great three-technique defensive tackles like Rankins, who compares favorably to Pro Bowler Geno Atkins, who was coached by new defensive line coach Jay Hayes in Cincinnati, are hard to find, and typically go in the first round.
The selection of Rankins comes after assuming that players like Florida State defensive back Jalen Ramsey, Oregon defensive lineman DeForest Bucker, Ohio State defensive end Joey Bosa and Notre Dame offensive tackle Ronnie Stanley are all off the board. Before we address the reason why the Bucs would draft Rankins, let's explore why they wouldn't draft Florida cornerback Vernon Hargreaves, Eastern Kentucky defensive end Noah Spence or Clemson defensive end Shaq Lawson.
Hargreaves is a very good cover corner, but at 5-foot-10 with 4.5 speed he lacks ideal size and ability to play outside in the NFL, especially in a division like the NFC South that features monster receivers in Atlanta's Julio Jones and Carolina's Kelvin Benjamin and Devon Funchess twice a year. The Bucs aren't going to spend a top 10 pick on a 5-foot-10 cornerback that is better suited to play in the slot. If they are going to draft a cornerback in the top 10 it might be Ohio State's Eli Apple instead of Hargreaves.
As for Spence and Lawson, both are good but not great defensive ends. Neither is a Khalil Mack- or Von Miller-caliber player, and if either of those players were in the draft Spence and Lawson would be late first-rounders. Spence has a checkered past due to drug usage and didn't interview particularly well at the Combine. He may be too risky to use the ninth overall pick on. As for Lawson, he's not a quick-twitch athlete. He's a slightly more athletic version of Adrian Clayborn and benefitted greatly playing opposite defensive end Kevin Dodd last year. Both Spence and Lawson are first-round talents, but not top 10 talents. If the Bucs are going to draft a defensive end in the top 10 it might very well be Dodd.
Rankins is the top-rated 4-3, one-gap defensive tackle in the draft. While the Bucs already have McCoy, drafting Rankins gives them another disruptive interior pass rusher and insurance at the three-technique in case he gets injured. New defensive coordinator Mike Smith had a pair of Pro Bowl defensive tackles in Marcus Stroud and John Henderson in Jacksonville, and St. Louis spent a first-round pick on defensive tackle Aaron Donald in 2014 just two years after drafting defensive tackle Michael Brockers in the first round in 2012. It's not unheard of for a team to have two talented defensive tackles, and Rankins has the traits to be special.
While he's not the athletic freak that Donald is, Rankins is nearly 15 pounds bigger and plays with more power. Rankins capped off his Louisville career with some dominant practices at the Senior Bowl where Rankins put on a clinic in one-on-one pass rush drills. Rankins performed well in Indianapolis, running a respectable 5.03 in the 40-yard dash at 299 pounds with a 1.74 10-yard split. The Cardinals star defender showed explosion at the Combine with a great 34.5-vertical leap, a 9-10 broad jump and a 7.44 three-cone drill. Rankins' strength was also on display in Indianapolis where he benched 225 pounds 28 times, which was one of the highest totals among defensive linemen.
Yet it's Rankins' production at Louisville combined with his athleticism that makes him a special talent. Rankins had 133 tackles, 31.5 tackles for loss, 18 sacks, three forced fumbles, two interceptions and two fumble recoveries, including one he returned 46 yards for a touchdown against Boston College last year, in his Cardinals career. Rankins had 13.5 tackles for loss, eight sacks, two interceptions, a forced fumble and a fumble recovery as a junior, and finished his college career with 13 tackles for loss, six sacks and a fumble recovery for a score last year.
Rankins has experience playing in a 3-4 and a 4-3 scheme at Louisville and has played all over the line from a five-technique defensive end – where he was miscast – to a three-technique to a one-technique in a 4-3 and a zero-technique nose tackle in a 3-4. It's that versatility, his incredibly quick hands and his suddenness that makes Rankins worthy of a top 10 pick. With Clinton McDonald coming off a season-ending pectoral injury, Akeem Spence entering a contract year and Henry Melton and Tony McDaniel likely departing via free agency, defensive tackle could very well be a considered a need in Tampa Bay. (Warning: the following highlight video contains profanity)
Previous Pick: Louisville DT Sheldon Rankins
ROUND 2 (39) – Notre Dame WR Will Fuller – 6-0, 181 – Junior
The signings of veteran defensive end Robert Ayers and four-time Pro Bowl cornerback Brent Grimes allow the Buccaneers great flexibility in the draft as Tampa Bay can take the best player available rather than having to fill a need along the defensive line or in the secondary. After addressing the defensive line with Rankins in the first round, Bucs general manager Licht helps Koetter's offense with the addition of Fuller, the fastest wide receiver in the draft.
As expected, Fuller blazed a fast 40-yard dash time at the NFL Combine with a 4.32, including a 1.52 in the 10-yard split. Koetter's buzzword is "explosives" and he likes big plays in the passing game. Fuller has been college football's big-play receiver over the past two years and he could be the type of receiver that can take the top off the defense and help free up Mike Evans underneath, as well as aid the running game by forcing teams to play a lot of Cover 2 to account for the Bucs' speed with Fuller and Evans outside.
Fuller, a two-year starter for the Fighting Irish, is a big-play receiver in the mold of DeSean Jackson, although slightly taller at 6-foot. Fuller has 144 career receptions for 2,512 yards and 30 touchdowns over the past three seasons. He had a breakout season as a sophomore in 2014 with a career-high 76 catches for 1,094 yards (14.4 avg.) and 15 touchdowns. Last year, Fuller had 62 catches for 1,258 yards (20.3 avg.) and 14 touchdowns, including a 39-yard game-winner at Virginia with seconds left in the game.
Fuller has 11 100-yard receiving games over the past two seasons, and has six multiple-score games. He has tremendous run-after-catch ability on wide receiver screens, and could be a weapon on end arounds from the receiver position. If there is a knock on Fuller's game it is that he has more drops than his coaches would like to see, possibly due to his small hands (8 ¼ inches).
With Vincent Jackson likely in his final year in Tampa Bay, Louis Murphy coming off a torn ACL last year and Kenny Bell, who was on injured reserve, unproven at the NFL level, getting a playmaking receiver with rare speed to serve as an additional target for Jameis Winston is a wise move. There is a chance that Fuller could be drafted ahead of the 39th overall pick, which means Licht may have to trade up to get him. If Fuller is gone, the Bucs could stick with the receiver position and draft TCU's Josh Doctson, either of Ohio State's playmakers Michael Thomas or Braxton Miller in the second round.
Previous Pick: Houston CB William Jackson III


ROUND 3 (74) – LSU LB Deion Jones – 6-1, 228 – Senior
The Buccaneers have a pressing need a strongside linebacker following the departure of Bruce Carter, who was released last week. The team also decided against tendering an offer to 30-year old restricted free agent linebacker Danny Lansanah, who was the team's starter at Sam throughout most of the last two seasons. Jones, who played behind Bucs middle linebacker Kwon Alexander at LSU, would be an ideal fit in Tampa Bay.
The Bucs love speedy linebackers, and the athletic Jones, who looks bigger than his 6-foot-1, 228-pound frame suggests, was a standout special teams player for the Tigers until he became a starter in 2015. Jones led LSU with 100 tackles, 13.5 tackles for loss and showed his versatility as a three-down linebacker with five sacks, three pass breakups and two interceptions, including a pick-six against Eastern Michigan. He was named a permanent captain and the team's Defensive MVP last year.
Jones does a good job of diagnosing plays, scraping off blocks and attacking the run. He improved in pass coverage as the season went on and has a big upside. Aside from being a Day 1 starter at Sam linebacker for the Buccaneers, the do-it-all Jones could also be a star on special teams.
Previous Pick: Boise State DE Kamalei Correa
ROUND 4 (108) – BYU DE Bronson Kaufusi – 6-6, 285 – Senior
New Tampa Bay defensive line coach Jay Hayes has a track record of developing tall, massive defensive ends in Cincinnati like Pro Bowler Carlos Dunlap, Michael Johnson and Margus Hunt. The 6-foot-6, 285-pound Kaufusi could be the next one. The BYU star ran a respectable 4.87 at the NFL Scouting Combine, but it was his 1.69 time in the 10-yard split that impressed NFL teams, along with his 7.03 time in the 3-cone drill and his 4.25 time in the 20-yard shuttle.
Kaufusi is a powerfully built defensive end and a good athlete. He finished his Cougars career with 26.5 sacks, including a career-high 11 as a senior, in addition to six forced fumbles, two interceptions, including a pick-six, and one fumble recovery. Kaufusi can also help out on special teams as he blocked four kicks (three field goals, one punt) in 2015, including two against Utah State, with his massive wingspan. Kaufusi has 34 ½-inch arms.
The Provo, Utah native is a very grounded, mature player. Kaufusi is married and served a two-year Mormon mission in New Zealand before beginning his football career in 2012. Kaufusi was coached by his father and BYU's defensive line coach Steve Kaufusi, former NFL lineman. He has labeled his son as a high-effort, high-motor player. Kaufusi also played 20 games for the Cougars basketball team in 2012, which gave NFL scouts another glimpse at his athleticism.
Previous Pick: William & Mary DB DeAndre Houston-Carson
ROUND 5 (148) – Samford CB James Bradberry – 6-1, 211 – Senior
Bradberry is a big, fast cornerback with a nice vertical jump (36 inches) and long arms (33 3/8 inches). He ran a 4.50 at the NFL Scouting Combine, with a blazing fast 1.53 in the 10-yard split. Bradberry earned an invitation to the Senior Bowl where he showed he could hang with FBS receivers, but needs some time to develop and transition his game to face better competition.
Bradberry has four interceptions and 15 pass breakups over the past two years, including 11 in 2015. As a four-year starter, Bradberry totaled eight picks and 27 pass breakups. He's a very aggressive defender with his hands, especially in press-man coverage, although he needs to improve his foowork. Bradberry can also function very well in zone coverage.
Some NFL teams believe he could transition to play safety at the next level and he should be a solid special teams contributor early in his rookie career given his measurables. Bradberry is good in run support and could be drafted as a developmental corner, learning from the likes of Brent Grimes, Johnthan Banks and Alterraun Verner for a year or two.
Previous Pick: Stony Brook DE Victor Ochi 


ROUND 6 (183) – Stony Brook DE Victor Ochi – 6-1, 246 – Senior
Ochi remains in PewterReport.com's 2016 Bucs' 7-Round Mock Draft, but slides down to the top of the six round, as he was a fifth-round pick in our last mock draft. While Kaufusi is a big, massive defensive end, Ochi is a quick pass rusher with an incredible get-off and great anticipation. Although he ran a disappointing 4.86 in the 40-yard dash, the Bucs only concern themselves with the 10-yard split for defensive linemen. Despite being 6-foot-1, Ochi has very long arms (33 3/4) and posted a 9-11 broad jump and an impressive 7.24 in the three-cone drill at the Combine.
Ochi is built similar to Jacquies Smith, who has been the Bucs' second-leading sacker the past two years. Ochi dominated the competition at Stony Brook, recording 32.5 sacks, 51.5 tackles for loss, 182 tackles and four forced fumbles in his Sea Wolves career. Ochi tied William & Mary defensive back DeAndre Houston-Carson for the Colonial Athletic Association Defensive Player of the Year Award, finishing the 2015 season with 13 sacks, including five multi-sack games, 16.5 tackles for loss, 47 tackles and a forced fumble.
PewterReport.com first wrote about Ochi back in December and profiled him prior to the East-West Shrine Game where he had dominant practices and a sack in the all-star game. Bucs defensive coordinator Mike Smith could use Ochi as an outside rush linebacker in a 3-4 scheme or as a weakside defensive end in a 4-3.
Previous Pick: Boston College FS Justin Simmons


ROUND 6 (197 from Washington) – Ohio State FS Tyvis Powell – 6-3, 211 – Junior
Bucs defensive backs coach Jon Hoke was at the Ohio State pro day last week and was on hand to see Powell's on-field performance, which drew rave reviews. Powell was overshadowed by All-American strong safety Vonn Bell at Ohio State, but he's a great player in his own right. In fact, it was Powell who was named as the MVP of the National Championship Game against Oregon with nine tackles and a pass breakup.
Powell has showed he can come up with clutch plays, with an end zone interception on a two-point conversion to beat Michigan as a freshman in 2013, and recording a game-clinching end zone interception of a Hail Mary against Alabama in the College Football Playoffs. He finished his Buckeyes career with 195 tackles, 16 passes defensed and eight interceptions, including three as a junior.
Powell is a high-energy safety that plays with a great deal of emotion. He has a desire to win and has played big on a national stage at Ohio State. While he develops his game for the NFL Powell can make an immediate impact on special teams due to his size, speed and tackling ability. Powell is a very intelligent safety, graduating with a degree in sports industry in three and a half years. (Warning: highlight video contains profanity)
Previous Pick: North Carolina State OT Joe Thuney


Jim Holliday of the Holliday Karatinos Law Firm is a huge Bucs fan and the exclusive personal injury attorney for PewterReport.com. If you have been the victim of an auto accident or a trip and fall accident, call Holliday Karatinos Law Firm for a free consultation at (813) 868-1887.
A lot of attorneys have their associates do the firm's smaller cases and the clients never get to meet the lead attorney. That's not the way they do business at Holliday Karatinos Law Firm, which has offices in Lutz and Brooksville. Holliday is personally involved in every case, which is a refreshing change in this day and age. Visit Holliday Karatinos Law Firm online at HelpingInjuredPeople.com

Share On Socials