The 2016 NFL Draft is here and Bucs general manager Jason Licht, head coach Dirk Koetter, director of college scouting Mike Biehl and director of player personnel John Spytek have set Tampa Bay's draft board and will be focused on improving the talent on the defensive side of the ball while adding a piece or two to the offense. Licht has only spent one draft pick on a defensive player over the past two years, but he was a good one in middle linebacker Kwon Alexander, who was last year's fourth-round selection. That will change in 2016.
There are needs to be addressed along the defensive line, especially at defensive tackle and defensive end and in the secondary at cornerback and safety. Tampa Bay would also like to add another linebacker to the mix.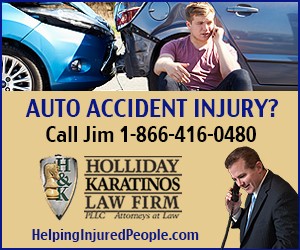 Tampa Bay has the ninth overall selection – the fourth top 10 pick in the last five years – and Licht doesn't want to be drafting this high anymore. The Bucs landed four starters out of last year's draft, and the goal is to replicate that in 2016, although that may be unreasonable.
PewterReport.com offers up its final Bucs' round-by-round draft projection in 2016, focusing mostly on improving Tampa Bay's defense. PewterReport.com's 2016 Bucs 7-Round Mock Draft is sponsored by Holliday Karatinos Law Firm. Call attorney Jim Holliday for a free consultation at (813) 868-1887 or visit them on the web at HelpingInjuredPeople.com
ROUND 1 (9) – Louisville DT Sheldon Rankins – 6-1, 299 – Junior
Rankins stays atop PewterReport.com's 2016 Bucs' 7-Round Mock Draft for a fourth straight mock draft. We've ridden this horse this far, why change now? Drafting a defensive tackle with the ninth overall selection makes sense, even though the Bucs already have a Pro Bowler in Gerald McCoy.
Despite defensive tackle being the strongest position in this draft, the Bucs are poised to grab the best prospect in Rankins. This selection also aligns with the Bucs' biggest need. Great three-technique defensive tackles like Rankins, who compares favorably to Pro Bowler Geno Atkins, who was coached by new defensive line coach Jay Hayes in Cincinnati, are hard to find, and typically go in the first round.
The selection of Rankins comes after assuming that players like Florida State defensive back Jalen Ramsey, Ohio State defensive end Joey Bosa and Notre Dame offensive tackle Ronnie Stanley and Ole Miss offensive tackle Laremy Tunsil are all off the board.
Rankins is the top-rated 4-3, one-gap defensive tackle in the draft. Drafting Rankins gives them another disruptive interior pass rusher and insurance at the three-technique in case McCoy gets injured. New defensive coordinator Mike Smith had a pair of Pro Bowl defensive tackles in Marcus Stroud and John Henderson in Jacksonville, and St. Louis spent a first-round pick on defensive tackle Aaron Donald in 2014 just two years after drafting defensive tackle Michael Brockers in the first round in 2012. It's not unheard of for a team to have two talented defensive tackles, and Rankins has the traits to be special.
While he's not the athletic freak that Donald is, Rankins is nearly 15 pounds bigger and plays with more power. Rankins capped off his Louisville career with some dominant practices at the Senior Bowl where Rankins put on a clinic in one-on-one pass rush drills. Rankins performed well in Indianapolis, running a respectable 5.03 in the 40-yard dash at 299 pounds with a 1.74 10-yard split. The Cardinals star defender showed explosion at the Combine with a great 34.5-vertical leap, a 9-10 broad jump and a 7.44 three-cone drill. Rankins' strength was also on display in Indianapolis where he benched 225 pounds 28 times, which was one of the highest totals among defensive linemen.
Yet it's Rankins' production at Louisville combined with his athleticism that makes him a special talent. Rankins had 133 tackles, 31.5 tackles for loss, 18 sacks, three forced fumbles, two interceptions and two fumble recoveries, including one he returned 46 yards for a touchdown against Boston College last year, in his Cardinals career. Rankins had 13.5 tackles for loss, eight sacks, two interceptions, a forced fumble and a fumble recovery as a junior, and finished his college career with 13 tackles for loss, six sacks and a fumble recovery for a score last year.
Rankins has experience playing in a 3-4 and a 4-3 scheme at Louisville and has played all over the line from a five-technique defensive end – where he was miscast – to a three-technique to a one-technique in a 4-3 and a zero-technique nose tackle in a 3-4. It's that versatility, his incredibly quick hands and his suddenness that makes Rankins worthy of a top 10 pick. With Clinton McDonald coming off a season-ending pectoral injury, Akeem Spence entering a contract year and Henry Melton and Tony McDaniel likely departing via free agency, defensive tackle is a big need in Tampa Bay. We're either really right or really wrong with the Rankins pick. (Warning: the following highlight video contains profanity)
Previous Pick: Louisville DT Sheldon Rankins
ROUND 2 (39) – Oklahoma State DE Emmanuel Ogbah – 6-4, 273 – Junior
Tampa Bay may have to trade up a bit to get Ogbah, but the team gets its pass-rushing defensive end. The Bucs have done their homework on Ogbah, having him in for a pre-draft visit and having defensive line coach Jay Hayes working him out privately at Oklahoma State. He was a highly productive pass rusher for the Cowboys, but has faced with some criticism for taking some plays off and disappearing for stretches in games.
Yet Ogbah has improved every year and has worked hard to become a fringe first/second-round pick. After notching four sacks as a freshman, Ogbah burst onto the national scene in the 2014 season opening loss to Florida State, sacking Jameis Winston twice and notching six tackles, two tackles for loss and two pass breakups. He went on to record 49 tackles, 17 tackles for loss, 11 sacks and a forced fumble during his sophomore year.
As a junior, Ogbah produced 13 sacks to lead the Big XII and recorded at least half a sack in every game except for two in 2015. He also amassed 64 tackles, which shows his strength against the run, in addition to 17.5 tackles for loss, three forced fumbles and a fumble recovery for a touchdown. Ogbah's 28 sacks over the past three years make him one of the most productive junior pass rushers in college football and he had six multiple-sack games for the Cowboys.
The athletic Ogbah isn't the svelte, track star-style defensive end like former Bucs defensive end Simeon Rice, but he did run a fast 4.63 time in the 40-yard dash at the NFL Scouting Combine. Yet his game and body type are more like NFC South rivals Charles Johnson (Carolina) and Cameron Jordan (New Orleans), who each have multiple double-digit sack seasons in their respective careers. Ogbah has experience playing from both the left and right defensive end positions, and he's also been an interior nickel rusher for Oklahoma State. He's probably best suited to start off at right defensive end, but has the ability and flexibility to play either side.
Previous Pick: Ohio State S Vonn Bell
ROUND 3 (74) – Baylor CB Xavien Howard – 6-0, 201 – Junior
Tampa Bay gets a developmental cornerback with great physical tools in the third round with Howard, who was one of the Big XII's best defensive backs over the last two years. During his sophomore and junior seasons Howard had 23 passes defensed and nine interceptions. He also 1.5 sacks and scored a touchdown on a fumble recovery over the past two years.
Howard's confidence really took off in the pass-happy Big XII in 2015 as he was primarily on an island in Baylor's man coverage defense. A big, physical cornerback, Howard has the athleticism and size to match up with some of the bigger receivers in the NFC South division like Atlanta's Julio Jones (6-3), Carolina's Devin Funchess (6-4) and Kelvin Benjamin (6-5).
Howard ran a 4.48 in the 40-yard dash at the Baylor pro day and has the speed to keep up with some of the bigger, faster receivers in the NFL. With veterans like Brent Grimes, Alterraun Verner and Johnthan Banks to learn from this year, Howard won't be pressured to start right away and will benefit from the experience he's surrounded by. Howard's size-speed ratio will allow him to be an immediate contributor on special teams as he develops as an NFL defender.
Previous Pick: Ohio State WR Braxton Miller
ROUND 4 (108) – Middle Tennessee SS Kevin Byard – 5-11, 212 – Senior
Byard is one of the most productive safety prospects in this year's draft, recording 312 tackles and 19 interceptions during his four-year career as a starter for the Blue Raiders, which is a school record. He returned those 19 picks 377 yards and found the end zone four times. With five forced fumbles and a fumble recovery, Byard had a hand in creating 25 takeaways at Middle Tennessee, which new Bucs defensive coordinator Mike Smith has to love. While he can play strong safety, he's better suited to play free safety at the next level.
Byard is lauded for his high football I.Q. and his instincts. He's a good tackler, but not a monster hitter. Yet his knack for being in the right place at the right time puts him in position to rack up the tackle stats. Byard is aided by 4.44 speed, which was timed at his pro day, as he was an NFL Scouting Combine snub after being invited to the Senior Bowl. Byard is quite athletic, evidenced by a 38-inch vertical jump and repping 225 pounds 22 times at his pro day.
Byrad also returned his lone punt return 76 yards for a touchdown against Old Dominion, and he also blocked a field goal as a as a junior, which shows how valuable he can be on special teams as a rookie as he develops on defense. But considering how smart Byard is and the fact that he was able to start as a freshman, don't count him out as a surprise starter in Tampa Bay's secondary.
Previous Pick: Grand Valley State DE Matt Judon
ROUND 5 (148) – N.C. State OL Joe Thuney – 6-5-305 – Senior
Thuney was one of the highest-graded offensive linemen in 2015 by Pro Football Focus and has been the Wolfpack's left tackle for two out of the last three years. Although he doesn't overwhelm opponents with his size or power, Thuney has surprising strength with 28 reps of 225 pounds at the Combine. Thuney was one of the most athletic linemen in Indianapolis, running a blazing fast 4.95 in the 40-yard dash with an impressive 1.70 split.
Thuney has short arms at 32 1/4, and that may prompt NFL teams to move inside to guard where he does have experience. In fact, Thuney has experience at all five positions and his versatility is a plus for NFL teams like Tampa Bay. Thuney is incredibly bright and graduated from N.C. State after just three years with a degree in accounting and he is pursuing Master's degree in international studies.
He'll need some time to hit the weight room and add some bulk, but Thuney's size and athleticism compares favorably to a poor man's Logan Mankins and his NFL future may ultimately be at guard or center depending on his development. Thuney's athleticism is just a small step below that of Indiana's Jason Spriggs, who has an outside chance of being a late first-rounder.
Previous Pick: Samford CB James Bradberry
ROUND 6 (183) – Southern Miss WR Mike Thomas – 6-1, 200 – Senior
The Buccaneers are extremely familiar with Thomas, who was coached by new wide receivers coach Todd Monken, who was the head coach at Southern Miss. Thomas had 41 catches fro 592 yards and five touchdowns in his first year for the Eagles before having a breakout season in 2015, catching 71 passes for 1,391 yards and 14 touchdowns.
Thomas' 19.6-yard average has to excite Koetter, who likes explosive plays in the passing game. Thomas had eight 100-yard receiving games during his senior season, including a nine-catch, 190-yard, two-touchdown masterpiece in Southern Miss' 44-31 bowl loss to Washington. Thomas had at least one touchdown in the last 10 games of his college career, which shows the level of consistency he was able to attain.
Thomas, who has 4.53 speed, has a 1.59 time in the 10-yard split, which is above-average acceleration. That combined with a 36-inch vertical, and solid hands gives him the skills necessary to succeed in the NFL. Thomas is a high-motor skill player that works hard to gain separation and win jump balls. Thomas should be able to contribute on special teams while he gains experience on offense as a developmental prospect.
Previous Pick: Georgia Southern LB Antwione Williams
ROUND 6 (197 from Washington) – Minnesota LB De'Vondre Campbell – 6-4, 235 – Senior
Campbell is a big, fast linebacker who ran a 4.58 at the NFL Scouting Combine with a 1.65 10-yard split. That speed allowed Campbell to record 206 tackles as a three-year starter, including a career-high 92 last year. Campbell also had 16 tackles for loss, 6.5 sacks, two interceptions, including a pick-six against Michigan, two forced fumbles and three fumble recoveries in his Golden Gophers career.
With a chiseled 6-foot-4, 235-pound frame, Campbell passes the eyeball test, and he had a great showing in St. Petersburg at the East-West Shrine Game practices. He's a very smart player that is capable of playing strongside linebacker, middle linebacker and rushing off the edge on occasion. Campbell graduated in 2014 with a degree in business and spent 2015 working on his master's degree in Human Resource Development.
Campbell spent his entire Minnesota career playing special teams and that brings added value to Tampa Bay. Campbell blocked a field goal in college and he can spend his rookie season covering kicks and punts while learning Mike Smith's defense and developing at strongside linebacker behind veteran newcomer Daryl Smith.
Previous Pick: Purdue CB Anthony Brown
Jim Holliday of the Holliday Karatinos Law Firm is a huge Bucs fan and the exclusive personal injury attorney for PewterReport.com. If you have been the victim of an auto accident or a trip and fall accident, call Holliday Karatinos Law Firm for a free consultation at (813) 868-1887.
A lot of attorneys have their associates do the firm's smaller cases and the clients never get to meet the lead attorney. That's not the way they do business at Holliday Karatinos Law Firm, which has offices in Lutz and Brooksville. Holliday is personally involved in every case, which is a refreshing change in this day and age. Visit Holliday Karatinos Law Firm online at HelpingInjuredPeople.com
Share On Socials