All-Twenty Tuesday: Bucs TE O.J. Howard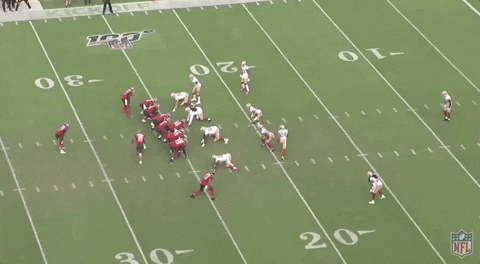 In this section I am going to highlight the usage of Howard through the first six games of the 2019 season, identifying concepts and roles that I believe play to Howard's strength and should continue to be utilized – if not utilized even more.
The first is with play action. For as balanced as the Buccaneers coaches want their offense to be with run and pass, I feel as though they are leaving meat on the bone, if you will, when it comes to play-action. As shown above, Howard, being a more reliable blocker than the average tight end, gives the element of hesitation when he's lined up in-line off tackle when incorporating play action.
Any hesitation from a defender guarding Howard in man coverage is a win for the Buccaneers and he hauls in the catch for a first down inside the red zone.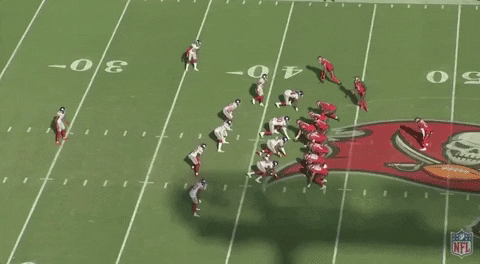 The second play above gives even more evidence to the hesitation advantage.
A defender's first responsibility is his gap in run defense. This is why play-action can be so manipulative. If you'll notice, the defender being asked to cover Howard, who is lined up next to left tackle Donovan Smith, had to pause for a split second after the play-action motion to make sure the running back was not given the ball. If he would have ignored it, he would've been out of his gap and a run would have gone for a big play. But instead, because of the pause, he was not able to keep up with the speed of Howard down the sideline.
Here's another look at it.
Howard is a freak athlete for a player his size, so when you give him a coverage advantage via deception and manufactured hesitation, that's often going to be a big win for the offense.
Another area in which I see Howard having a lot of success is over the middle. Though the hit rate on these plays has not been what it was over the last two years, due to both Jameis Winston being a tad off in play-to-play accuracy and Howard having a case of the drops/fumbles, the success of the play call and the route still very much exists.
It's just so hard to cover Howard going up the seam if you give him a free release. What impressed me most about Howard's tape at Alabama wasn't his long speed, it was his acceleration. For a man of his size to get up out of his stance and into a sprint speed at the level in which he does is so rare; certainly rare enough for most linebackers to not be able to keep up.
As seen above, they still don't in the NFL.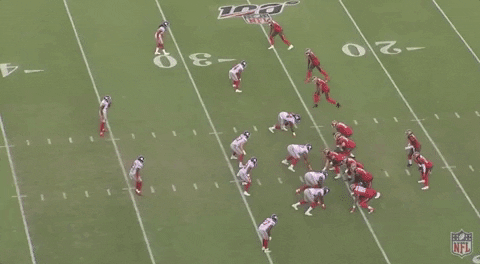 Howard is also becoming more and more confident in his ability to round out his routes.
This is a good time to bring up an area of Howard's game that people wish was better. For as athletic as Howard is for a player his size, his impressive speed is mostly north to south. He has trouble changing direction once his momentum gets going (which is perfectly understandable when you take his size into account), and this limits his route tree. You see smaller players like Julian Edelman or Adam Humphries (players with much more compact bodies) be able to stop on a dime and go from getting vertical to cutting cross the field in just a few steps. This is the most obvious way to see a receiver can separate, and when players can't do that they are often written off as having separation issues.
But you can't look at players of different size and expect Howard to do the same things they do. You have to allow him to win in his ways – he does that plenty.
Just because a bigger guy like Howard doesn't move laterally as well as smaller players doesn't mean he can't separate in other ways. Howard can still make his own space by rounding his routes, as shown above. Watch as Howard comes of the line and veers his route towards the sideline before then circling it back towards the middle, almost like a bracket in a parentheses symbol "(". It's not as hard or as aggressive of a cut towards the middle as some other receivers might make, but it works, especially at his speed, and even more so when Howard can get a little physical as he's going down the field.
Even though Howard isn't going to be Zach Ertz or Evan Engram with his change of direction, his size and speed combined with his nuanced route running still create plenty of space.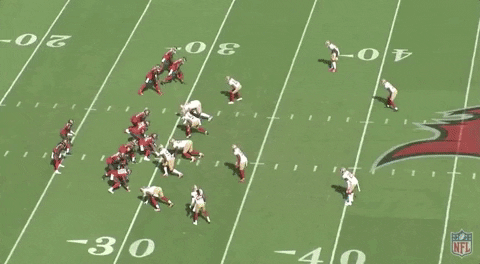 Let's talk about Howard finding soft spots in zone coverage next.
In the play above, Howard was coming off the line of scrimmage on the strong side (right side). He was running a simple curl rout to the sticks (first down marker) on that play and did so perfectly. But Winston's eyes never went that way. I noted quite a few plays over the first six games in which Howard was open in such a soft spot, but the play was designed for a different player. That's fine (sometimes it's not), but that's not Howard's fault. He's open.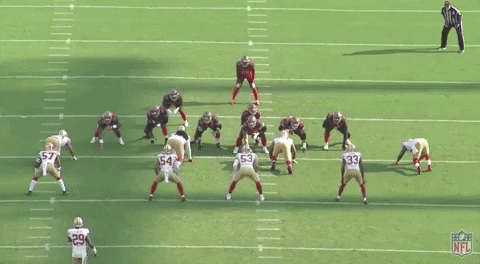 Perhaps the reason why Howard hasn't been a priority as much in soft spots is due to plays like the one above. Howard's two turnovers were killers in that opening 49ers game, and both came on curl/hook routes when attacking soft zones.
It's not something that has been abandoned, but I did see Howard as less of a priority as the year went on. Take the play above a few weeks later as an example.
Just like in the first clip, Howard was wide open for an easy pass up the middle in the soft zone, and yet Winston's eyes went to a much more difficult throw right away. This could be by design, so I'm not trying to throw Winston under the bus. But I am wondering why it isn't as much of a priority.
Winston is better when he's keeping his eyes in the middle. I understand that this is also where the potential for the most defenders are, but plays like the one above show that easy completions are there to guys like Howard over the middle.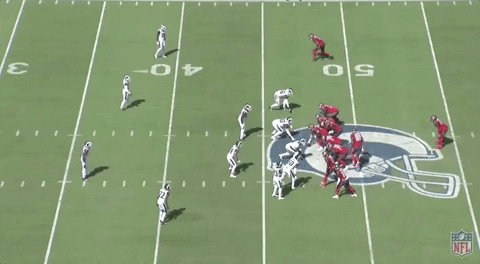 The last part of the receiving game I want to highlight is how creative you can be with Howard, and how the Bucs have already shown a willingness to do that.
I loved this little screen play to Howard, and it wasn't the only time the Bucs have called it this year. With Howard being such an ideal player to get out and block in space, play calls like the one above where it looks like he might be a blocker but actually gets the ball have proven to really keep defenses guessing.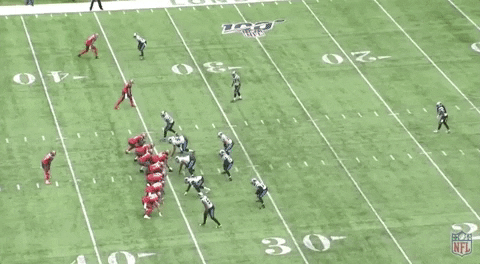 The Bucs ran a similar play to Howard to even greater success in their game against Carolina in London. This is the kind of stuff Howard can do for an offense that really gives it value.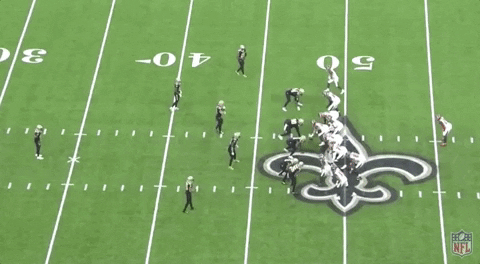 Now this was a cool play. Howard was the man in motion behind the line of scrimmage on the play. His motion before the snap forced the Saints to adjust their alignment, and then as the ball was snapped, Howard appeared to be going against the grain but then reversed and actually became the lead blocker for Scotty Miller's end around.
How many other tight ends in the NFL can you do stuff like this with? Not many, and I think that, though they have struggled to get what many would consider "the most" out of Howard, that's why the Bucs are likely holding onto him through the deadline.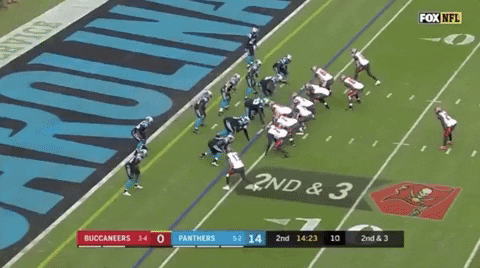 The Bucs ran a similar type of play last season, only Howard was on the receiving end of things that time. Worked like a charm.
The reason why Howard was drafted No. 19 overall in 2017 was because of the types of plays we highlighted above. When he's on the field, he's a player multiple layers of the defense have to worry about on any given play. They clearly see his value, but I believe the team can utilize it even more.
Right now Howard's value is that he draws attention from the defense and is being used as a decoy more than a primary weapon. I like the decoy element, but perhaps it's time to move the percentage of decoy/primary play more in favor of him actually getting the ball.
Howard's name is a clearly a hot one around NFL circles. At this time, it appears the Bucs won't be trading him. Which is good. They should be using him – even more than they are now – instead.