When the Bucs lost starting nose tackle Vita Vea to a broken ankle in Week 5, it was clear that the team was not going to be able to replace him with just one player. Shortly after the Bucs' big, 38-10 victory over the Packers on Sunday afternoon, general manager Jason Licht made a move to sure up the Bucs' interior, trading a 2022 sixth-round pick and for Jets DT Steve McLendon and New York's 2023 seventh-round pick.
The 12-year veteran is still a strong run defender and capable of filling a role for Tampa Bay, even as the oldest defensive tackle to take a snap during the 2020 NFL season. I dove into three things McLendon brings to the Bucs that can help one of the best defenses in the NFL.
1. Versatility against the run
McLendon is primarily an early down player who has had average impact as a pass rusher throughout his career. But he's not simply a space-eater, either. In fact, keeping his weight up is one of the few things McLendon has struggled with in his career, but even if he's not as heavy as his listed 6-3, 310 pounds, he's the perfect size for a modern-day defensive tackle.
McLendon isn't an elite athlete, nor is he the powerful freak of nature that Vea is, but he checks both boxes well enough to be deployed at multiple spots along the interior defensive line. McLendon has played everywhere from 3-4 defensive end (5-tech) to head-up nose tackle over the center, and he's done it all at a high level against the run.
Not many defensive tackles consistently win one-on-ones at the point of attack and have enough quickness and range to make the occasional stop in space or behind the line of scrimmage (41 career tackles-for-loss), but McLendon does. This will allow defensive coordinator Todd Bowles to move him around and keep everyone fresh along the Bucs' interior defensive line. Given the group's inexperience of shouldering a full workload (except for Ndamukong Suh and Will Gholston), that's an overlooked important aspect of this trade.
2. High character player
The Bucs have prioritized adding high character players to their locker room, weeding out the bad apples that once contributed to a cancerous culture in Tampa Bay. McLendon is another move that reinforces the new era in Bucs football.
McLendon has been a core piece of the Jets defensive front for a long time, largely due to his ultra-professional approach to the game. Bleacher Report's Connor Rogers, a Jets insider, praised McLendon for what he's brought to the team from a leadership and work ethic perspective.
"McLendon is as good as it gets in the locker room," Rogers said. "I think he's probably like 290? He's been pretty wild about his diet and training as he's gotten older, so he might even be 285."
Despite being almost 35 years old, McLendon's play hasn't really fallen off, largely because he's taken such good care of his body. And it shows in his availability, as the veteran defensive tackle has missed just five games in the past six seasons, and none since 2016. McLendon's three largest workloads as a player have come over the past three seasons, although the Jets have kept his snaps under 500 each year, getting him off the field on a lot of long-and-late downs.
It'll also help that there shouldn't be much learning curve in picking up Bowles' system, as McLendon spent three years in New York under the tutelage of the Bucs defensive coordinator and defensive line coach Kacy Rodgers. So it won't be surprising for him to take the field for Tampa Bay as early as Week 7.
3. Cerebral Run Defending
One of the first things I noticed about McLendon when I popped on his tape was how hard it is for opposing offensive linemen to reach block the former Jet in the run game. McLendon is quick to identify an opponent's technique and attack, driving into the blocker's chest to create disruption in the backfield. Wide zone teams had a tough time eliminating him last season, when McLendon posted a career-high ten tackles-for-loss.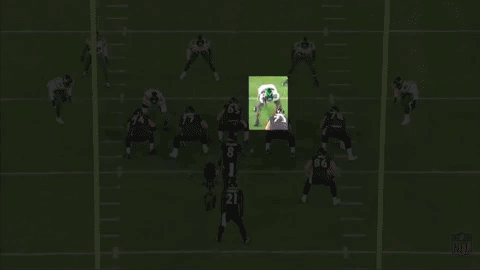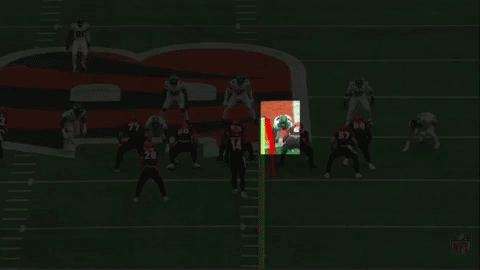 The other thing I love about McLendon is the way he plays through blocks and finds the football with his eyes. I think one of the hardest things about playing defensive tackle in the NFL is battling off multiple blockers and still being able to find the player carrying the rock to make a play. McLendon's experience and technique allows him to confidently handle the physical exchanges in the trenches so that he can finish plays too.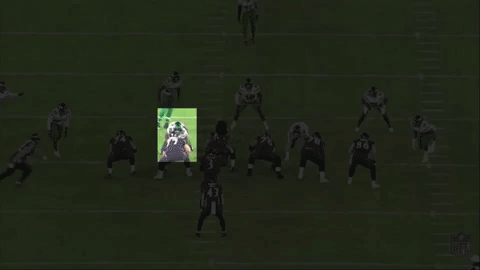 McLendon holds his ground against the center's chip, stacks up the guard with terrific pad level and arm extension, then comes off the block to drop the running back in the hole. Flashing in the B-gap and then getting over in time to cover the A-gap is big-time stuff.
OL/DL expert
Brandon Thorn
had the following to say to me about McLendon as a run defender.
"McLendon shows impressive play strength and pad level," Thorn said. "Between hip mobility, torque and strong hands, he can latch into the frame of blockers, play square, stack and control the point of attack. He plays with a good sense of leverage and knowing when offensive linemen are playing outside their frame, which allows him to quickly shed and discard in adjacent gaps for tackles. He's adept at getting upfield and into the chest of offensive linemen against reach blocks, resetting the line of scrimmage and taking away the cutback lane. I think he's a good-to-very good run defender. Not the biggest guy but he's really skilled."
Rogers added the following:
"The heart and soul of the Jets front seven, McLendon brings top notch leadership and energy. Even at age 34, he is a reliable interior run stopper with flashes of explosiveness to make plays behind the line of scrimmage. He can handle multiple alignments across the DL and reuniting with Todd Bowles in Tampa will help the Bucs fill a portion of the huge loss of Vita Vea for a very cheap return."
Bucs head coach Bruce Arians echoed these sentiments on Monday afternoon, pending McLendon passing the team's physical.
"He's gotta go through the protocols and pass the physicals, but he played in yesterday's ball game (for New York)," Arians said. "We all know Steve, he's really a really quality human being and a hell of a player. Losing Vita, we just needed to sure up against some of these big-time running teams and add another nose guard-type player. Jason [Licht] was able to make it happen and hopefully we can get him past the physical and get the trade through."
What About The Pass Rush?
At age 34 with a lengthy career to draw from, it would be unrealistic for me to tell you that McLendon and his 12.5 career sacks is going to provide the Bucs with an ample interior pass rush boost following the loss of Vea. But he's also not a dud on passing downs either, posting a decent pressure rate throughout his entire career, especially considering that he always been part of a heavy rotation.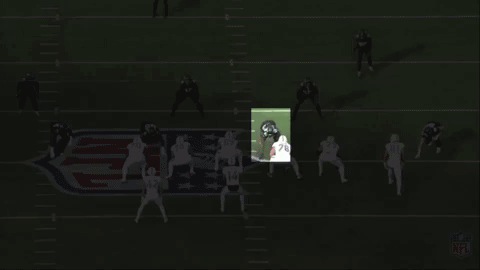 McLendon isn't overly explosive or bendy, so he relies a lot on power moves to win as a pass rusher. He's got a solid bull rush and a nice forklift to displace offensive linemen and fight his way to the pocket. McLendon is going to be cycled out often as the Bucs rotate fresh bodies on long-and-late downs, but he's definitely not a liability when he's out there. On a team without many stud interior pass rushers, adding even a decent interior option is a step in the right direction. Per Pro Football Focus, McLendon is currently having his highest-graded season ever as a pass rusher.
McLendon's impact won't match that of Vea's, but he'll be a boost to the team's current interior run defense situation, and his presence will allow other players to handle a normal amount of snaps and stay fresh throughout the season. For the swap of sixth and seventh round picks two and three years from now, this was a no-brainer move by Licht.
Share On Socials