Bucs head coach Bruce Arians revealed on SiriusXM NFL Radio that center A.Q. Shipley had possibly suffered a career-ending injury in Tampa Bay's 27-24 loss to the Los Angeles Rams on Monday Night Football. Shipley, who had started at center for the past two games while Ryan Jensen moved over to left guard to replace the injured Ali Marpet, suffered a neck injury in the waning moments of the game.
"He just had a stinger," Arians said after the game. "It looks like he's going to be okay."
In his Wednesday night interview with SiriusXM NFL Radio, Arians said that Shipley's injury was far worse than originally expected.
"A.Q. Shipley appears to have had a career-ending injury," Arians told SiriusXM NFL Radio, in a story first reported by JoeBucsFan.com. "And I feel bad because I love A.Q. He's one of my favorite players of all-time and was playing good for us. But I think it was a previous injury that might have just got aggravated in his neck."
Here's the play that Shipley was injured on, which looks pretty benign even from the coaches' tape.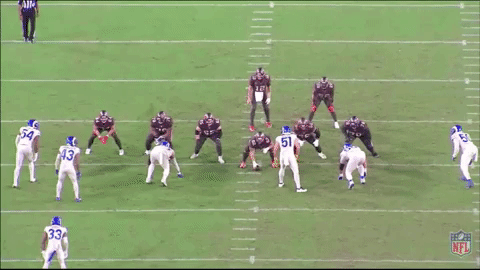 The 34-year old Shipley will be placed on injured reserve, which will end his season – if not his career. Jensen will move back to center for Sunday's game versus Kansas City and either Marpet will start at left guard if he clears his concussion protocol, or if Marpet misses a fourth straight game due to his concussion, Aaron Stinnie will start in his place against the Chiefs.
Share On Socials