Bucs Briefing is back, with breakdowns of three prospects that I believe the Bucs will target in the 2020 NFL Draft – if they're still on the board. Talking to people at the NFL Scouting Combine gave the Pewter Report team a great idea of where the team is focused with two months to go before draft day.
Things I feel confident in:
• Tampa Bay wants to take multiple offensive linemen in the first four rounds, and one of them will be a guard/center.
• Running back is a target position as early as Round 1 or 2 depending on how the board falls.
• The Bucs may select a quarterback, but likely not until Day 3 as a developmental prospect.
• General manager Jason Licht feels good about the safety room, even if Justin Evans doesn't return this season. That said, a Day 3 pick makes sense to me if the team's best free safety isn't healthy.
• Licht and head coach Bruce Arians love the wide receiver class. I doubt they target one early, but if there is a sudden run at tackle or running back and a receiver they love is on the board in Round 2, all bets are off. Wouldn't surprise me to see them go best player available if it's a receiver, especially if Breshad Perriman walks in free agency.
Let's have some fun!
Round 1, Pick 14
Mekhi Becton, OT, Louisville
Height: 6-7
Weight: 364
Class: Junior
D.O.B.: 4/18/99
Statistical Profile: Becton started 21 games at left tackle and 12 games at right tackle during his time at Louisville, flipping sides in the midst of many of those 33 games during his freshman and sophomore seasons. Finally settled on the left side during his junior year, Becton earned a First-Team All-ACC nod after a dominant campaign.
Scouting Becton: Everyone raves about Becton's size and movement skills for being a big guy, and I get that. But we have a few mammoths in almost every draft class at tackle, so that part really isn't new. What is different about Becton is that his mobility is functional to his position, which makes it more than just raw potential.
While Becton admittedly took far less true pass sets this season than the other top offensive tackles in the class, he looked more than capable of quality, smooth footwork out of his stance. The big man covers a lot of ground in his first step, but never looks labored or out of control in his movements. Becton just looks collected on every rep, from his footwork to his well-timed strikes in pass protection.
Where Becton could run into trouble is against speed-counter rushers who want to work him up the arc only to cross his face back inside. He'll have to be more prepared for these situations in the NFL, as few college rushers he faced were capable of countering in a way that could challenge him. That won't be the case in the NFL.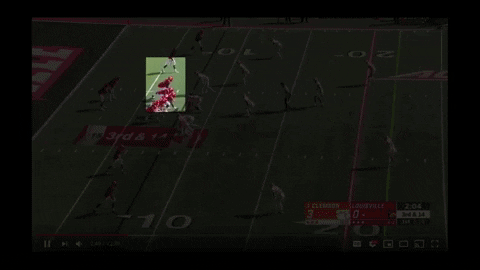 Becton is straight up fun to watch in the run game, despite the fact that Louisville didn't even run a lot of vertical blocking concepts. In a zone-heavy attack, Becton's assignments were typically simple: kick out the end man on the line of scrimmage on the frontside of runs, cut the B-gap defender on the backside of runs. Becton was elite at creating torque with sudden, powerful hands to uproot force defenders and extend gaps inside of him for the ball carrier.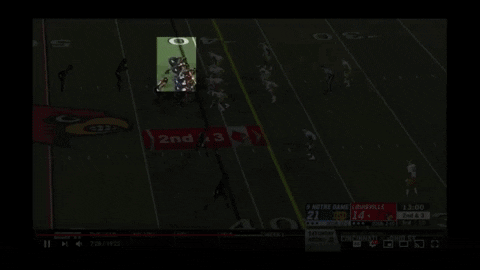 In every game I watched, Becton found ways to finish despite moving laterally, staying under control and balanced while devastating defenders with his punch. Yes, he'll need work on latching and sustaining especially if he plays in more of a gap scheme, but he even flashed in that area when he did get some base blocks in.
What is crazy about Becton is that guys his size normally overextend or get off balance often, getting the job done on size and athleticism, but not necessarily technique. Becton just looks so smooth and measured in all that he does, yet still offers that devastating power. That makes him highly effective in space against even smaller targets, a rare gift for a man that big, whom quicker defenders would usually evade with relative ease.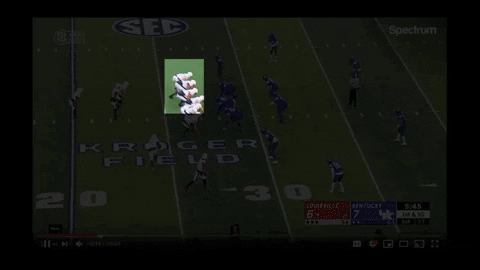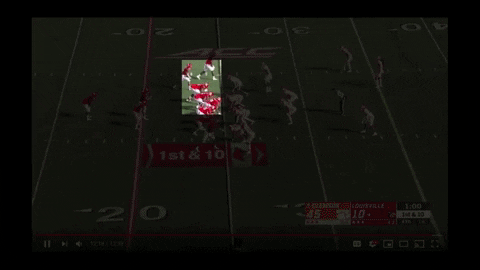 One area he'll need to improve is picking up and communicating twists up front. Becton was hit or miss in that area, sometimes missing his assignment and allowing pressure when the protection scheme got more complicated.
Because he hasn't had a ton of pass protection experience at Louisville in their play-action, run-heavy offense, Becton will face somewhat of a learning curve in the NFL. Football character and intelligence will need to be measured closely by teams during his interview process. Becton, who had a formal interview with the Bucs, should be classified as somewhat of a risk, even if what we've seen is pretty impressive at this point.
Bucs Fit: Becton has played both tackle spots during his time at Louisville, so that flexibility should be really attractive to the Bucs. He would plug in at right tackle as a rookie, then could potentially take over for Donovan Smith at left tackle whenever the sixth-year pro moves on.
I've talked about the risk involved with Becton; it's very real and he needs to be carefully vetted by the Bucs front office and coaching staff during the next couple months. Can he learn to vary his pass sets? Is he coachable? Will he continue to keep unnecessary weight off his frame?
Without knowing the answers to some of those questions, I think Becton looks a lot like the type of player the Bucs would love to have on their squad in 2020 and beyond. He's massive, plays with an edge, fills a huge need and fits the on-field demeanor of the trench players Licht has tried to add to this roster through the draft and free agency Vita Vea, Alex Cappa, Ali Marpet, Ryan Jensen and Ndamukong Suh – all nasty, physical players who bring it snap-to-snap.
If I'm a betting man, Becton is the offensive tackle from this class most likely to leave Round 1 as a Buccaneer – if he's still on the board at No. 14. I wouldn't rule out trading up for him either, especially with so many tackle-needy teams ahead of the Bucs.
Share On Socials