Bucs Briefing is exclusively sponsored by Locker Room: Tap In, Talk Sports – the official social audio partner of PewterReport.com.
Locker Room is changing the way we talk sports (and talk about the Bucs!). It's the only place for live audio conversations about the takes, rumors, news, and teams you care about.
React to sports news as it happens. Gather all your friends in watch parties for the biggest games. Rep your favorite teams and find your community. Better sports talk is just a tap away — download on the Apple App Store and join the conversation!
---
Over the next three weeks, Bucs Briefing will be ranking the 20 best current Bucs. I began with No. 16-20 last week, and I'll continue with No. 11-15 today. I'll take a detailed look at the best roster in the NFL, trying to find the best 20 pure football players on the team. They'll be ranked according to their level of ability too, not their positional or role value to the team.
• Best Bucs: No. 16-20
• Best Bucs: No. 11-15
---
10. WR Antonio Brown
Brown's limited action over the past two years has caused many to forget just how dominant of a football player he is. And because Brown's game isn't built on physical or athletic tools, it's likely he'll age well as a player. We saw evidence of this last year, when Brown flashed elite separation, route-running and ball skills late in the season.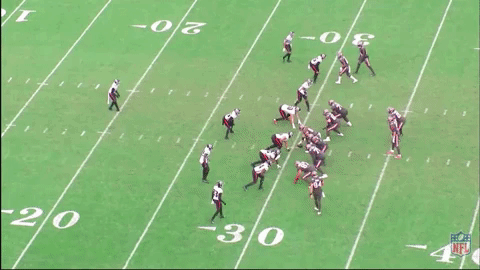 Last year, Brown caught 8-of-11 contested targets, forced eight missed tackles on 53 catches and scored six touchdowns in his final six appearances of the season. Even at 33 years old, there isn't much Brown can't do on a football field. If he were on another team, we'd be talking about a potential Pro Bowl season. There might not be enough targets to go around in Tampa Bay for Brown to get there in 2021, but don't let that trick you into believing his level of play has dropped off at all. Brown may not be one of the more valuable Buccaneers given their depth at wide receiver, but he is unquestionably one of the best.
9. EDGE Shaq Barrett
It's hard to be a great edge rusher in the NFL without elite size, length and/or athletic ability. Take a look at the Top 10 edge rushers in the league and you'll see what I mean. Yet there is Barrett, 182 pressures and 32 sacks in 35 games as a Buccaneer, pushing for a spot in that special tier. Barrett doesn't have special traits, but his developed hand usage and quick processing allow him to be a complete edge defender.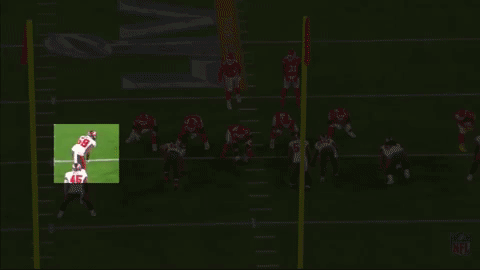 What makes Barrett so hard to block is his unpredictability. He can cross the face of a blocker and win inside. Or he can bend the edge and corner for a strip sack. Barrett isn't an elite speed-to-power rusher, but he packs enough of a punch to threaten tackles who are sloppy with their hands. And he's a relentless run defender who plays very assignment sound football. Barrett may never be a star, but the Bucs are lucky to have him.
8. C Ryan Jensen
Since arriving in Tampa Bay in 2018, Jensen has played all but 12 offensive snaps. The iron man center is one of the biggest reasons for the culture change in Tampa Bay, bringing a toughness to the front five that has helped transform the Bucs offensive line into an elite group. Donovan Smith and Ali Marpet got nastier with the arrival of Jensen, and Tristan Wirfs is now stepping into that same culture.
Jensen is a tone-setter and one of the more well-rounded centers in the game. He frequently looks to finish, but has done a much better job restraining his fiery temper in recent years. As a result, Jensen has played more under control, allowing his technique to shine.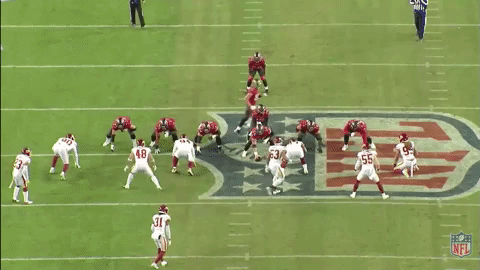 Jensen has had some snap issues creep into his game, although Brady deftly corralled almost every misfire in 2020. If the veteran pivot can get that under control, chances are high he'll remain in the conversation for the league's best center in 2021. The only question is how long Jensen's body can hold up playing his ultra-physical brand of football.
7. NT Vita Vea
Through the first five games of 2020, it looked like Vita Vea was going to establish himself as a clear-cut Top 8-10 defensive tackle in the NFL. Then a terrible collision with Devin White occurred, and Vea was placed on injured reserve with a broken ankle. His triumphant return in the NFC Championship Game was one that increased the "team of destiny" whispers, especially when Vea bullied Green Bay's interior defensive line on several key snaps.
Vea may not be the slashing, backfield penetrator that Grady Jarrett is, but he's already the best point-of-attack run-defending defensive tackle in the NFL. Immovable at the point of attack, Vea eats up space and blockers in rare fashion. There just aren't many comparable players to him in today's NFL. If Vea can keep growing as a pass rusher, opponents are going to run out of answers for him.
6. RT Tristan Wirfs
Some may feel that it is too early to crown Wirfs as the sixth best Buccaneer, but honestly this may be too low for him. After Brady, it's pretty easy to make a case that Wirfs was the second-best Buc on offense during the 2020 season. Yes, injuries impacted the situations of a few key Tampa Bay skill players, but Wirfs was utterly dominant as a rookie. You simply don't see college tackles make that smooth of a transition to the NFL, especially with a truncated offseason.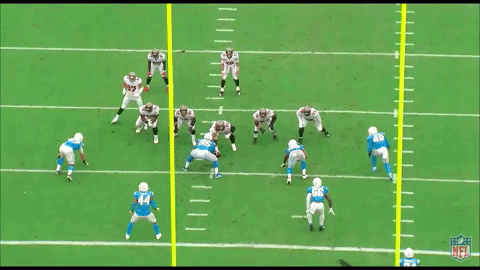 Wirfs' performance out of the gate was stunning, as he physically handled Cam Jordan and Joey Bosa over the first four weeks. Wirfs displayed remarkable consistency all season long, giving up just one sack and 17 pressures in 20 games. Considering the Bucs' pass-heavy, deep-drop offense, Wirfs' dominance is even more amazing. His ceiling might be OT1 across the entire league.
5. LG Ali Marpet
Marpet was having his best campaign ever until a concussion knocked him out of the lineup for three games in the middle of the season. When Marpet returned he was still stellar, but had a few more low points than we are used to seeing from the star guard. Shockingly, Marpet was snubbed for the Pro Bowl yet again. Marpet will enter his seventh pro season in search of his first Pro Bowl or All-Pro recognition. It's unfortunate that the former second-round pick has received the Lavonte David treatment to this point in his career, but now that the Bucs are winning, things will change.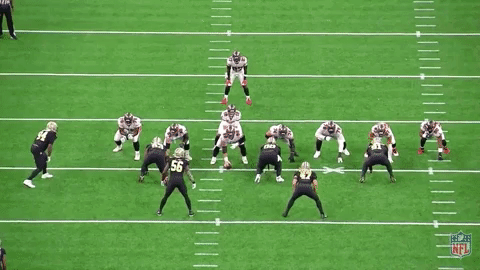 Marpet's best weapon is his grip strength. When he latches onto an opponent, it's almost always game over. With more experience has come more nastiness, to the point where Marpet is now a brilliant finisher. He's also incredibly skilled in space, although the Bucs don't ask much of him in that area.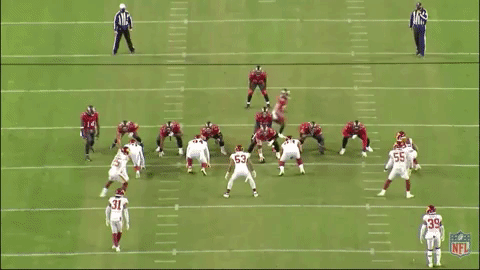 Marpet does everything at his position at a high level. He's been a home-run draft pick with no real weaknesses who has just kept getting better every year. After watching the Bucs play without Marpet in Week 15 against the Saints, his importance to the team cannot be overstated. If he can stay healthy, 2021 will be the season where Marpet finally gets the credit he deserves.
4. ILB Lavonte David
David is a special, all-around linebacker whose game has slipped very little over time. Now at 31 years old, David is likely nearing the end of his career, yet still playing like an All-Pro. He brings so many things to the Bucs defense, including cerebral play, great communication, elite coverage ability and crafty blitzing. Devin White may be the rising young star, but David is still the Tampa Bay's best defensive player.
Over the past two years under Bowles, David has two interceptions (a couple of dropped picks too), six forced fumbles, 13 pass breakups, 2.5 sacks and 22 tackles-for-l0ss. He's a splash-play machine and one of the biggest reasons the Bucs defense can do so many creative things with their front. Not many linebackers can step in and fill a key coverage role like David can. It's a crying shame David's Hall of Fame-caliber career flew under the national radar for as long as it did. Now he'll likely have to "settle" for adding a couple more Super Bowl titles to his still-growing resume.
3. WR Mike Evans
Evans wasn't the third-best Buccaneer last season, but he was still very good. Injuries slowed Evans over the first half of the year, and drops plagued him throughout the 2020 season. Despite those struggles, Evans still showcased why he is a Top 10 receiver in the NFL. His chemistry with Brady evolved as the year went on, especially in the red zone where Evans caught 13 touchdowns.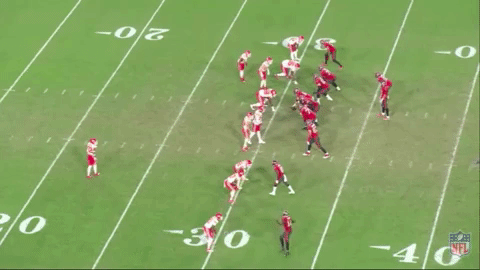 Evans began his career with seven straight 1,000-yard seasons, and he's still only 27 years old. He should have several more years of balling left in his career, and he'll have Brady for at least two more seasons. If Evans plays five more years and maintains his current yearly averages, he'll be positioned just outside the Top 10 all-time receiving yardage leaders in NFL history. Here's hoping he can crack the Top 10 before he hangs it up.
2. WR Chris Godwin
If Chris Godwin hadn't missed four games due to nagging injuries, he'd be a back-to-back 1,100-yard, 9-touchdown receiver. He'd also be unanimously recognized as a top 8-10 receiver in the NFL, if not higher. There is simply nothing that Godwin doesn't do at a high level, including making elite contested catches and consistently creating separation as a route runner. He's effective after the catch, gets open deep and will block his tail off in the run game.
Godwin hasn't been injury prone, but he's missed six games over the past two seasons with short-term maladies. If he can stay on the field for 16 games, he'll lead the Bucs in targets, catches, yards and maybe even touchdowns. He and Brady and Arians were tailor-made for each other. Expect a big year for Godwin in 2021.
1. QB Tom Brady
I couldn't write anything in this section that I haven't already written about Brady in detail. He's been 10 times what the Bucs hoped they were getting when they signed him as a free agent. His 2020 season was the stuff of legends, even when people thought he was struggling. Someday the wheels will start to come off for Brady. Maybe it will be in 2021, but I doubt it. I'm certainly not betting on it. I think we'll see a star under center once again for the Bucs this season.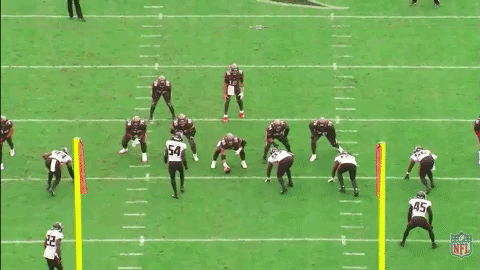 Share On Socials