After a one-week hiatus due to the excitement of free agency, Bucs Briefing is back, focusing on one prospect in each of the first three rounds that the Bucs could be interested in. We all know the Bucs need and want to select an offensive tackle early in the 2020 NFL Draft. That will surely happen by the end of Day 2.
But let's take a look at some premium players other than offensive tackles in this column.
Keep in mind, Three Prospects in Three Rounds doesn't function like a mock draft, rather each selection/prospect exists independently of each other in this exercise. So if Tampa Bay takes South Carolina defensive tackle Javon Kinlaw in Round 1, it doesn't mean the Bucs will take an interior offensive linemen in Round 2 and pass on a tackle. It just means regardless of who they take in Round 1, the prospect I have in Round 2 is a player they may be interested in.
Oh, and don't forget to check out Page 4. I think you'll like my thoughts on the next free agent the Bucs should sign.
Round 1, Pick 14
Javon Kinlaw, DT, South Carolina
Height: 6-5
Weight: 324
Class: Senior
D.O.B.: 10/3/97
Statistical Profile: Kinlaw played in 37 games with 34 starts during his time at South Carolina, compiling 18.5 tackles-for-loss and 10 sacks, including six last season. The senior has also forced three fumbles, recovered four and batted down eight passes in his three seasons of playing time.
Scouting Kinlaw: I've been a fan of Kinlaw since the 2018 season, when I called him one of the biggest sleepers in an SEC conference loaded with defensive line talent. Since then Kinlaw has grown in his technique, hand usage and mental acuity, while continuing to showcase the traits that make a him Round 1 talent: explosiveness, range and powerful, deadly hands.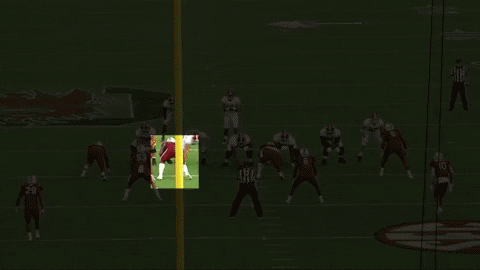 Kinlaw doubters will point to his relative lack of production and occasional lapses in leverage, hand technique and rush plan, but plays that reveal those shortcomings have become the exception. On the majority of reps, Kinlaw overwhelmingly dominates the opposition, and while consistency is still a factor in his low points on tape, the tape shows a player that is clearly headed in the right direction over the past two years.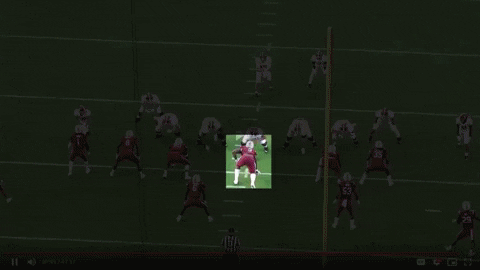 There is really no comparison between the pass rush ability and potential of Kinlaw and any other interior defensive linemen in this class – even Auburn's Derrick Brown. Like all collegiate interior defensive linemen, Kinlaw is far from a finished product as a pass rusher, but he has legit go-to moves, insane power and quickness and he knows how to work to the edge of a blocker, creating favorable angles to the pocket.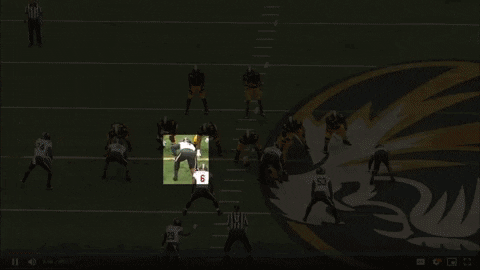 As for the lack of production, Kinlaw needed a lot of development when he arrived at South Carolina, really only seeing the field heavily the last two years. The 2018 season was full of flashes, but in 2019 he was an unblockable monster, registering six sacks and a ton of pressure. Remember, pressure is the best indicator of future sacks, and Kinlaw creates havoc on a regular basis in the pass game.
I think it's understandable to question why Javon Kinlaw doesn't have more sack production, but also I studied 3 games and saw at least 10 plays that were THIS close to being sacks. Here's 7 of them: pic.twitter.com/utga9hzTPR

— Jon Ledyard (@LedyardNFLDraft) March 5, 2020
Kinlaw's biggest issue as a pass rusher is that his pad level can swell and cause him to lose up-field momentum. This can result in some stalemates that expose Kinlaw's lack of a counter move. He just doesn't have a Plan B, probably because Plan A was rarely stopped. That'll need to develop in the NFL, but there is no reason to believe it won't.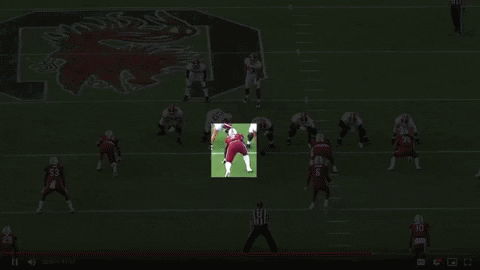 Against the run, Kinlaw made great progress this past year at identifying blocks and reacting to pullers. He can play with more consistent pad level and keep his eyes up while working through blocks, but defensive linemen that are constantly on the offense's side of the line of scrimmage are bad news. Kinlaw has started to recognize reach blocks and keep himself playside against zone runs, which coupled with his natural traits just made him a nightmare to handle.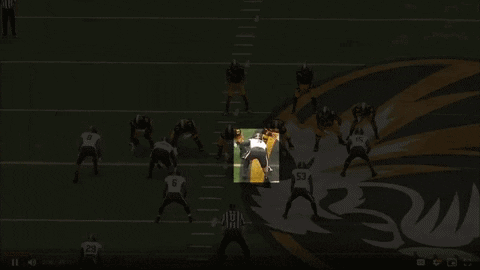 Kinlaw is just constantly re-setting the line of scrimmage with power, length and burst. Even when he's a beat late off the ball, he moves so explosively that opponents are rarely prepared to handle the force of his arrival. I lost count of the amount of times he drove his opponent a few yards deep and disrupted running plays, even bulldozing linemen into their running back at times, like on this play: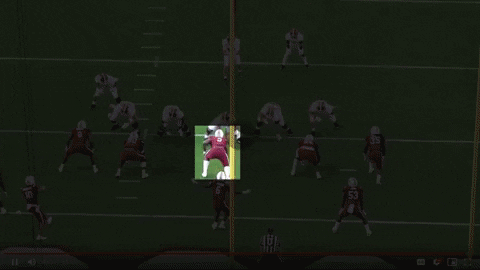 The prospect that Kinlaw reminds me the most of is Chiefs' defensive tackle Chris Jones, a popular comparison in football circles for awhile now. Like Kinlaw, Jones was seen as raw and toolsy, while not enough credit was given to his mental and technical growth at the position, or his dominance against top talent despite his shortcomings.
In the end, Jones will probably never be a perfect technician at the position, and it really doesn't matter. Guys like he and Kinlaw really just need to hit certain thresholds in the finer components of the position (somewhere well beyond a Robert Nkmediche) in order to be successful. Might be unfair, but when you can move like this at 6-foot-5, 325 pounds, some of the details just don't matter.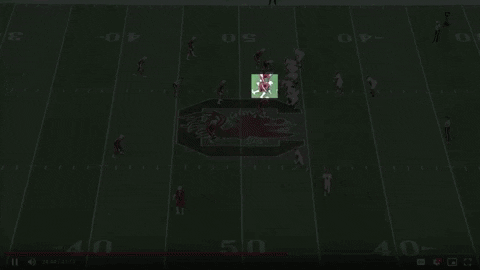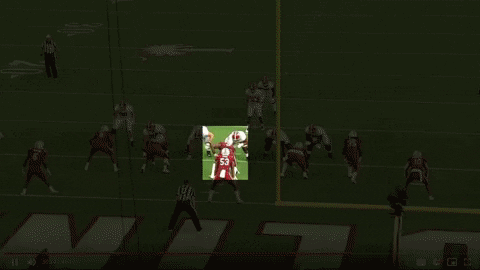 The best defensive tackles in the NFL impact the pass game as pass rushers and the run game as behind-the-line-of-scrimmage disruptors. That's all Kinlaw did this past season against some of the best offensive lines in college football. He's the only sure-fire every-down difference maker at the position in the 2020 NFL Draft, and that should make him a lock Top 10 pick on April 23. The Bucs would be lucky if he somehow slipped to them at No. 14.
Bucs Fit: The Bucs greatest need may be at offensive tackle, but Kinlaw is the one player who realistically could be on the board at No. 14 that would make me hesitate. He's exactly what the team is currently missing, a meddlesome gap-crusher who will be a perfect fit next to space-eating nose tackle Vita Vea.
Kinlaw also wouldn't have to play a ton right away, provided Ndamukong Suh re-signs with the team as expected. He could split time with the 33 year-old veteran, allowing both to play their best football while turning the more athletic Kinlaw loose in pass rush situations. The Gamecock senior's addition could legitimately give the Bucs the best defensive line in the NFL.
Iowa right tackle Tristan Wirfs isn't gonna be there at No. 14. If Alabama right tackle Jedrick Wills is on the board at No. 14, I take him. If Louisville tackle Mekhi Becton is there, I would be torn, as Becton does fill the bigger need, and stud tackles are hard to find.
Still, I might lean Kinlaw, and I would definitely take the interior defensive lineman over Georgia tackle Andrew Thomas or Houston tackle Josh Jones, as much as I like both. Call me crazy, but I think Kinlaw can be that good at the next level. The big question for me is if Kinlaw will even get to the Bucs, as both Arizona (No. 8), Jacksonville (No. 9) and San Francisco (No. 13) became semi-likely landing spots based on their moves earlier this week.
Grade: Round 1
Share On Socials