The Bucs have traded their number 27 overall pick to the Jacksonville Jaguars. In exchange, Tampa Bay will receive the 33rd, 106th, and 180th pick. Those are in second, fourth and sixth rounds.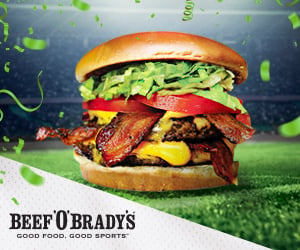 General manager Jason Licht has been known to make multiple trades on draft night. This is the first time, though, that he has traded out of the first round.
It doesn't come as much of a surprise the way that the board shaped out. Licht said recently that he saw a lot of value in the middle rounds of this year's draft. Before the trade the Bucs did not have picks in rounds five or six. They get an extra second second and fourth and reacquire a sixth to address multiple areas.
"Good Players In Middle Rounds"
"As you start diving in and doing more and more work, as we have the last couple months, you start to get more and more excited about it," Licht said a little over a week ago. "That happens every year with the draft. Initially you think, well maybe it's not going to be as strong, but it does look like a draft [where] there's going to be some good players in the mid rounds, for sure. There may not be 30 guys that you think are legit first-round picks but there's going to be a lot of good players in the middle rounds."
With a majority of the starters back in place, the Bucs are looking to fill some depth on the roster. Those positions include tight end, defensive tackle and cornerback.

PewterReport.com's 2022 NFL Draft coverage is presented by Beef 'O'Brady's – Good Food. Good Sports.
Visit BeefOBradys.com to place your order for Draft Weekend! From to-go to full-on catering – make it Beef 'O' Brady's. Visit any of the 45 Tampa Bay area Beef 'O' Brady's locations. See you at Beef's!
Share On Socials