Yetur Gross-Matos, EDGE, Penn State
Height: 6-5
Weight: 264
Class: Junior
D.O.B.: 2/26/98
Statistical Profile: In three years at Penn State Gross-Matos churned out tackles-for-loss, dropping ball carriers behind the line of scrimmage 36.5 times, including a ridiculous 34.5 over his final two years as a Nittany Lion. And 18.5 of those TFLs were sacks, as Gross-Matos dropped quarterbacks 17 times over his sophomore and junior seasons combined.
Scouting Gross-Matos: Nobody is going to deny that Gross-Matos looks the part, from his long arms to his tapered 6-5 frame. The junior defensive end is at his best utilizing his strength and length to win as a rusher, with long arm stabs and snatches to win the edge showing up on tape as his go-to moves.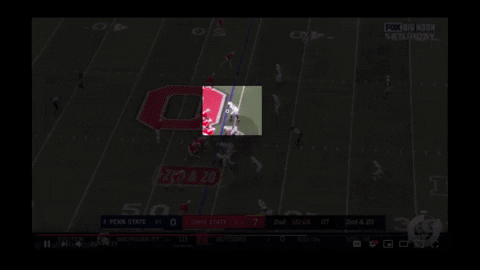 When Gross-Matos wins as a pass rusher, it isn't because of his first step, his speed up the arc, his bend or overwhelming power. It's because he got into his opponent's pads first and forced them to overextend to match Gross-Matos' length, exposing their hands and leaving themselves vulnerable for an array of moves.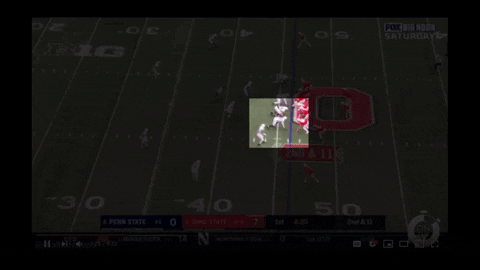 Gross-Matos rarely uses an array of moves however, instead opting for long arms or snatch-rips, or the occasional quick double swipe to slip inside of his opponent on over-sets. The moves are simple, yet effective, but Gross-Matos' lack of pass rush athleticism (burst, bend, speed) still leaves a lot to be desired.
Consistently late off the ball and often the last defender out of his stance, Gross-Matos simply doesn't challenge tackles with quickness off the ball or speed up the arc, rarely threatening the edge without some serious hand work. Hands are an excellent asset in the NFL, but rarely the primary way a top-tier edge rusher wins.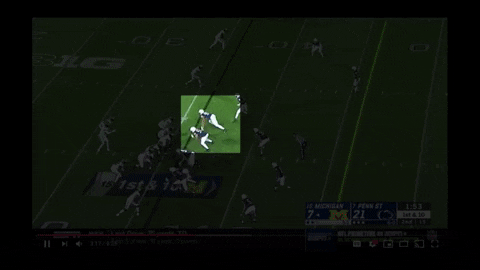 Burst, speed and bend are the name of the game, and although a rusher doesn't need to have them all, one helps a lot. Gross-Matos really doesn't offer any of these traits in abundance, getting stood up on the edge when he tries to work around the outside hip of opposing offensive tackles.
Lacking those key athletic traits isn't a death sentence, and Gross-Matos still flashes effectiveness as a rusher at times. But his hands are inconsistent and still in need of more development too, as Gross-Matos can get tied up body-to-body and see his rushes stall out a healthy amount of the time.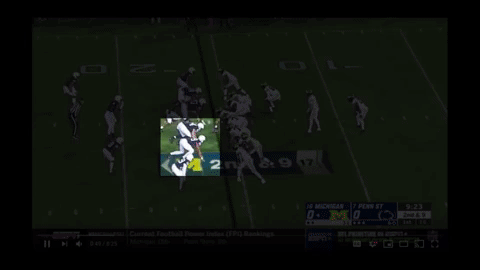 If power and hand usage are going to be your calling cards as a pass rusher, they need to be trump cards, and right now that isn't what Gross-Matos offers. His bull rush is far from deadly, and he plays too high to consistently walk tackles back and condense the pocket. Gross-Matos needs to get stronger, and a year in an NFL strength program should be one of the best outcomes of his rookie season.
The 264-pound edge defender has flashes of strong edge-setting and the ability to shed or slip blocks and make plays in the run game. He consistently back-doored zone schemes and was able to make plays behind the line of scrimmage. Some of his tackles-for-loss are cleanup work, but Gross-Matos also didn't stay solo blocked long, which could help him earn a little playing time as a rookie.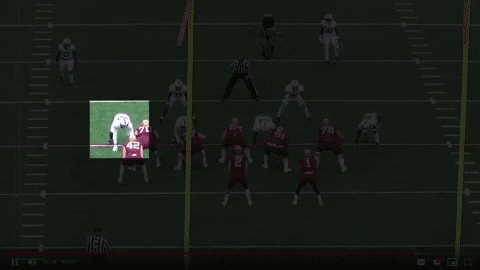 That being said, double teams and down blocks obliterated Gross-Matos at times, and he plays too high to be anywhere but outside the tackle on rushing plays. Penn State tried to utilize him head up on tackles or even at 3-technique on occasion, but those reps did not go well in the run game, and Gross-Matos was frustratingly ineffective as an interior pass rusher.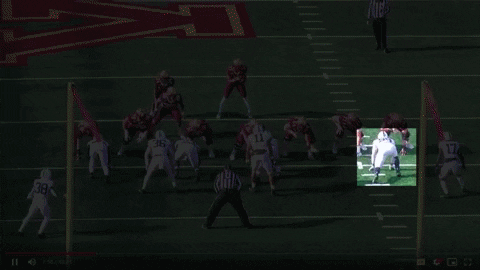 Bucs Fit: Right now I don't think Gross-Matos does anything at a consistently high level that would suggest he can be an early or impactful starter in the NFL. He needs physical and technical development to be an every down player, and even if he gets that, his lack of ideal athleticism as a pass rusher will likely limit his ceiling.
I'm of the opinion that having two good pass rushers doesn't preclude you from taking a third edge rusher early in the draft if the value is there. The Bucs don't have a ton of interior pass rush ability right now, and having a player that would give them the flexibility to move JPP inside on occasion could be a big boost to an already strong front four.
However, even if Gross-Matos is available at 45, I don't see the value for Tampa Bay. They already have a developmental edge rusher in Anthony Nelson, and Gross-Matos won't be able to help them a ton this season. There will be better options to fill bigger needs and to play more important roles on the board for the Bucs at No. 45.
Grade: Late 3rd