The 2018 NFL Draft is here and once again PewterReport.com will be hosting another Draft Streaming Videocast live from One Buccaneer Place starting tonight at 7:30 p.m. during the first round of the draft. The Draft Streaming Videocast, which is sponsored by MyBookie.ag, will feature live wire-to-wire analysis of every NFL Draft pick over the next three days.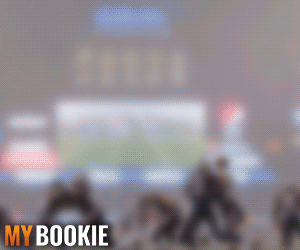 PewterReport.com's Scott Reynolds and Trevor Sikkema will be hosting the live streaming video broadcast and will have special guests during the Draft Streaming Videocast, including PewterReport.com's Mark Cook, and Riley Auman, the son of Tampa Bay Times Bucs beat writer Greg Auman (we'll try to get him on, too), to discuss not only what the Bucs and their NFC South counterparts are doing during the draft, but also all of the other NFL teams as well.
PewterReport.com received tremendous feedback on the initial Draft Streaming Videocast last year and are bringing it back in the same YouTube broadcast format. Simply visit PewterReport.com and click on the Draft Streaming Videocast story and you can watch it from your web browser.
No additional downloads or apps are necessary to view our three-day online draft program. Here is a link to one of the streaming videos we did during last year's draft from One Buc Place.
And when the Bucs have a press conference to discuss the draft picks, or dial up conference call between the draft picks and local Tampa Bay reporters, a member of our PR staff will be on hand to cover those events and report fresh information as soon as they occur to the Draft Streaming Videocast audience on PewterReport.com. Get over 15 hours of live Bucs and NFL Draft analysis straight from the PewterReport.com staff. There's no other place to be for the best Bucs draft coverage.
Here are the times for PewterReport.com's Draft Streaming Videocast:
Round 1: Thursday, April 26 – 7:30 p.m. ET until conclusion

Rounds 2-3: Friday, April 27 – 7:00 p.m. ET until conclusion

Rounds 4-7: Saturday, April 28 – Noon ET until conclusion
Please note that there will not be a Pewter Nation Podcast this week due to the livestream event, and there will not be an SR's Fab 5 column until after the 2018 NFL Draft concludes due to the time constraints of hosting responsibilities on PewterReport.com's Draft Streaming Videocast. Rest assured that PewterReport.com will have plenty of draft stories and analysis columns Thursday through Sunday on the website for you to read and enjoy.
MyBookie.ag is the official online sports gaming website of the Pewter Nation Podcast on PewterReport.com. From now through Monday, April 30, PewterReport.com readers and fans can sign up at MyBookie.ag and receive a 100% signing bonus (up to $1,000). Just mention the promo code PEWTER when you call in or sign up on-line to receive the 100% bonus.
Desposit $25 during your initial sign-up and MyBookie.ag will double that and you'll start with $50 in your account. Deposit $200 initially and MyBookie.ag will add $200 to your account and you'll begin with $400 in your account. It's that easy.
MyBookie.ag has the fastest and most reliable payouts in the industry, so whether you want to place your bets for Major League Baseball, the NBA playoffs, the NHL playoffs, The Masters golf tournament or wait until the fall to wager on college and pro football, be sure to sign up now and use the promo code PEWTER to take advantage of this special offer, which runs through Monday, April 30.

Share On Socials