SR's Fab 5 is exclusively sponsored by Edmonson Electric • AC • Security
– the official smart home and security company of PewterReport.com
For the past 40 years, Edmonson Electric • AC • Security has proudly served central Florida with electric services and now proud to add state-of-the-art "Smart Home" technology, security systems and air conditioning to its roster.
Whether it's surveillance cameras, home theaters, or smart lighting, Edmonson Electric • AC • Security is automating your dream home. Visit EdmonsonElectric.com to find out more about controlling, monitoring and securing your home or call 813.910.3403 for additional information.
Control. Monitor. Secure.
FAB 1. The Bucs' Money Men In The Playoffs
Tampa Bay's postseason run to Super Bowl LV has been a total team effort with stars like quarterback Tom Brady, linebacker Devin White and wide receiver Mike Evans shining bright throughout. But there has been some stellar individual performances from some soon-to-be free agents that have not only helped Tampa Bay advance to the championship in a rematch of the Week 12 battle against Kansas City, but have also made some money for themselves in the playoffs in the process. Here are five Buccaneers that
RB Leonard Fournette
Perhaps no Buccaneer has helped his cause this offseason more than Fournette. In three playoff games he has rushed for 211 yards and a pair of touchdowns on 48 carries (4.4 avg.). He's also caught 14 passes for 102 yards (7.3 avg.) and another score, becoming the only Buccaneer on offense with a touchdown in each playoff game. Fournette has accounted for 18 first downs (11 rushing, seven receiving) in the postseason, which is seven more than any other Buccaneer.
Fournette hasn't been perfect, in the postseason. He's had a drop in each of the last two games after having five drops during the regular season, in addition to missing a blitz pick-up that resulted in Tom Brady throwing a third quarter interception.
But Fournette's emergence down the stretch has relegated Ronald Jones II to a bit-player since he's recovered from a quad injury, a broken pinkie and COVID-19. Fournette would have to a take a cheap, one-year contract similar to his $2.5 million deal this season to return to Tampa Bay, but he's likely looking for a bigger role elsewhere. His performance in January and his great attitude this year will benefit him greatly come free agency. He may not land a huge deal as a feature back in 2021, but his stock should be on the rise.
WR Chris Godwin
A year after he had a career-high 86 receptions for 1,333 yards (15.9 avg.) with nine touchdowns, Godwin only produced 65 receptions for 840 yards (12.9 avg.) and seven touchdowns in 12 games during the 2020 regular season after missing four games due to injuries. Godwin averaged six catches and 95 yards per game in 2019, but the addition of more viable targets like Antonio Brown and tight end Rob Gronkowski have led to less production.
When healthy, Godwin averaged five catches for 70 yards per game during the regular season and he's averaged just over four receptions for 74 yards in the postseason. What's been surprising is that Godwin has had an astonishing seven drops this postseason, including five against Washington in the first round of the playoffs, but he is also tied for the team lead with 14 receptions and leads the Bucs with 223 receiving yards (15.9 avg.) and one touchdown. Godwin had just two drops in 83 targets during the regular season.
The Bucs will forgive Godwin's drops because of his track record of being previously sure-handed, and they'll be encouraged by his postseason play-making, including his touchdown at Washington and his key, acrobatic 52-yard catch last week at Green Bay. Godwin's drop in catches and yards during the regular season and those drops might hurt his market value a bit, if not for his postseason production. Look for the Bucs to use the franchise tag on Godwin if the two sides can't reach a deal on a long-term deal.
OLB Shaq Barrett
No one expected Barrett to post 19.5 sacks in 2020 after he led the league with that number a year ago in his lone Pro Bowl season. Yet eight sacks in 15 games seemed a little underwhelming, especially with Barrett being hit with the one-year franchise tag deal. Barrett was second in the league in QB pressures with 77 behind Aaron Donald, according to Pro Football Focus, but didn't even reach double-digit sacks in the regular season.
Barrett went four games – Week 15 and 16 and the first two playoff games –without a sack before erupting for three sacks in the NFC Championship Game at Green Bay. Keep in mind that Barrett missed Week 17 due to COVID-19, so it was actually four games in five weeks since he got to the quarterback. The fact that he turned in a postseason masterpiece – albeit against a backup right tackle in Rick Wagner – will only help his cause in free agency.
Barrett is 28 and will turn 29 next November. Will the Bucs attempt to lock him up with a multi-year deal, and if so, for how long and how much? Will Barrett get the franchise tag again, and is he worth it after just 11 sacks in 18 games? Tampa Bay wants him back, but the money math must work in a salary cap-crunched year.
LB Lavonte David
David ceded the title of Bucs' leading tackler to Devin White this year, finishing with 117 stops to White's 140 tackles. White also led the Bucs in the splash play department and that's usually an area where David excelled earlier in his career. But at age 31, David hasn't made as many splash plays as he has in years past.
David did force three fumbles and recover two, in addition to picking off one pass, breaking up six other passes and collecting 1.5 sacks in the regular season. He's set to be a free agent in 2021 and the Bucs definitely want him back due to his steady play and his leadership qualities.
While he hasn't made as many impactful plays as White has during the Bucs' playoff run, he has not missed a single game this season, whereas White missed two due to COVID-19. During White's absence against Washington, David filled the void with nine tackles and a key sack to end Washington's comeback hopes late in the fourth quarter. He's totaled 20 tackles, two pass breakups and that key sack in the playoffs, which should aid his cause for getting a new contract. David's new deal may not be more than a couple of years added on to his contract and it might not be much more than the $10.75 million he made in 2020 due to his age, but David's high stock didn't lose any value in the postseason.
K Ryan Succop
After six years of plenty of swings and misses trying to address the Bucs' problem at the kicker position with high-profile free agency signings (Nick Folk, Chandler Catanzaro) draft picks (Roberto Aguayo, Matt Gay), some in-season fill-ins (Pat Murray, Cairo Santos) and a trade (Kyle Brindza), general manager Jason Licht finally hit a home run with Succop. The 34-year old veteran turned out to be a godsend for the Bucs.
Succop had the best single season of any kicker in Tampa Bay history, connecting on 90.3 percent (28-of-31) of his field goals and 91.6 percent (52-of-57) of his extra points during the regular season. He totaled 136 points, which set a new franchise record for most points scored in a single season.
During the playoffs, Succop was phenomenal, connecting on all eight of his field goal attempts and missing just one of nine extra point attempts. The Bucs would love to have Succop back next year, but he'll cost more than he did this year when he signed a one-year deal worth $1.05 million. Given the team's horrible past at the position, Tampa Bay simply can't afford to let Succop get away and should offer him a multi-year deal to stay.
FAB 2. The Bucs Whose Fortunes Have Been Helped By The Playoffs
After looking at five Buccaneers who elevated their stock prior to hitting free agency by stepping up in the playoffs, let's take a look at a trio of Tampa Bay players that have helped their fortunes in the run up to Super Bowl LV. These players are under contract in 2021, but saw their stock within the walls of One Buccaneer Place slip during the regular season – only to rebound in a big way during the postseason.
LT Donovan Smith
Smith entered the season in a contract year of sorts, as this is the final year of his contract that features guaranteed money. Smith earned $14.5 million in 2020 and is on the books for $14.25 million next year, but Tampa Bay could release him without any dead cap money hitting the team. Halfway through the season there was speculation that the Bucs could move first-round right tackle Tristan Wirfs to left tackle, draft a right tackle and part way with Smith to help the team's salary cap situation in 2021.
Smith had his ups and downs with inconsistent play during the regular season and was whistled for a team-high 11 penalties, including six holding calls. But Smith's play really picked up over the second half of the season with just two penalties in the last eight games, including none in the playoffs. Smith has also allowed just one sack in the last seven games, as his pass protection has greatly improved in the team's winning streak since the bye week.
.@Buccaneers @DSmith_76 eliminated the #Predator last night with consistent sets; also changing up his sets to keep #99 off balance. @TomBrady blindside was well protected. @PennStateFball #BaldysBreakdowns pic.twitter.com/aisFRWkTkT

— Brian Baldinger (@BaldyNFL) January 10, 2021
Smith shut down the likes of Washington's Chase Young, New Orleans' Trey Hendrickson and Green Bay's Z'Darius Smith in three consecutive playoff games and has only allowed just four total pressures in the postseason. Simply put, Smith is playing his best football right now and it's hard to imagine the Bucs letting him go at the end of the season. He'll be in a contract year in 2021 and have every incentive to continue his stellar play into next season as Tom Brady's blindside protector.
CB Sean Murphy-Bunting
Murphy-Bunting led the team with three interceptions, including one pick-six, as a rookie in 2019 and was poised for a big year in his second season. Early season injuries and bouts of losing confidence caused him to have a very mediocre 2020 campaign. He lost his outside starting cornerback job around midseason to Jamel Dean, and was relegated to playing nickel cornerback for a few games.
The team's second-round pick from a year ago surrendered over 700 yards and six touchdowns during the regular season and finished with just one interception and only two pass break-ups. Towards the end of the season it looked like the Bucs were going to have to draft a cornerback in 2021 to challenge Murphy-Bunting for playing time, while Carlton Davis III and Jamel Dean were entrenched as the starters on the outside.
But Murphy-Bunting has become a big-time play-maker in Tampa Bay's three postseason victories, recording a key interception in each game. Those three interceptions have been turned into touchdowns by the Bucs offense. Murphy-Bunting's confidence is way up and so is his future in Tampa Bay right now. This doesn't mean that the Bucs won't draft a cornerback this year, as Davis is entering a contract year, but Murphy-Bunting's improved play doesn't mean that Tampa Bay has to.
TE Cameron Brate
Brate had to take a pay cut from $6 million to $4.25 million to remain in Tampa Bay this past offseason. Brate started the season third on the depth chart behind Rob Gronkowski and O.J. Howard, the team's first-round pick in 2017, and he was seldom targeted in the first month of season, recording just one catch for a 3-yard touchdown. But once Howard went down with a torn Achilles, Brate was elevated up the depth chart and finished the year with 28 receptions for 282 yards and a pair of scores.
During the postseason, Brate has seen his number of targets and his production suddenly skyrocket. After being targeted 28 times in 13 games, the sixth-year tight end has been targeted 16 times in three playoff games, catching 11 passes for 149 yards (13.5 avg.) and a key touchdown in the NFC Championship Game at Green Bay last Sunday. By comparison, Gronkowski has just two catches for 43 yards (21.5 avg.) in the postseason.
Brate is not a lock to make the Bucs next year, especially if Gronkowski returns for another year to join Howard, who will be back from injury in 2021. In order for him to remain in Tampa Bay, Brate will need to once again take a pay cut from his $6.8 million salary. If not, the Bucs will have to part ways with him due to his high cap value. But given Howard's penchant for injury, Gronkowski's age (he turns 32 in May), and his rapport with Tom Brady, Brate's stellar postseason may prove his worth to the team and he might be back in 2021.
FAB 3. Two Big Turning Points In Bucs' 2020 Season
It's been a tale of three seasons in Tampa Bay during the 2020 campaign, with each season better than the one before it. Those three seasons have been divided by two major turning points in 2020. Those two turning points came in a 20-19 loss at Chicago on Thursday Night Football in Week 5, and during the Week 13 bye week.
Let's examine those two turning points and how they impacted the Bucs' run to Super Bowl LV.
Tampa Bay's Loss At Chicago In Week 5
Tampa Bay was 3-2 after a stunning loss to Chicago on a short week, 20-19. The Bucs raced out to a 13-0 lead but saw the Bears score two touchdowns in the last two minutes of the first half to take the lead, 14-13, at halftime. The Bucs struggled mightily in the red zone and with penalties, getting flagged 11 times for 109 yards – both season highs.
Tampa Bay was the most penalized team in 2019, the first year under Bruce Arians, and started the 2020 campaign the same way through the first five weeks. But when quarterback Tom Brady erupted on the field and on the sidelines after the Bucs' self-destruction everything changed.
"When we came back and looked at the film, [we saw] 11 or 12 penalties, turnovers – it was us beating the hell out of ourselves," Arians said. "We knew we were a good football team, [but] we couldn't win that way. The players took it upon themselves to become one of the least penalized teams in the league from then on out.
"Nobody was happy with the Chicago game – especially the second half – and I think everybody has lifted their level of play since that game."
It wasn't just Brady who was upset at the team's lack of discipline. Linebacker Lavonte David, a long-time team captain, spoke to the team after the game.
"I think it was a decision by the players to accept responsibility," Arians said. "Lavonte spoke up about it after the Chicago game – 'Just quit beating ourselves.' The other team's hard enough to beat without beating ourselves, and our guys made a concerned effort. It really has paid off."
The Bucs didn't record a single penalty the next week in a 38-10 win against Green Bay, and became one of the least penalized teams in the league the rest of the season. Tampa Bay had five penalties or less in 11 of the remaining 14 games, including the team's three postseason wins, and have not had more than 65 penalty yards in any game. In fact, the Bucs have had 11 games with fewer than 40 penalty yards since the loss at Chicago.
What a tremendous turnaround by Tampa Bay.
"Like I've always said, you learn a hell of a lot more by almost losing than you do by losing," Arians said. "We learned a lot in Chicago by losing, but I think we found a few things about ourselves now that we've won a ballgame like that and it wasn't our best execution."
Arians said that the key to the Bucs' cleaner play on Sundays was cleaner play in practices during the week since the loss to the Bears.
"I think the players took it upon themselves after the Chicago game that they were going to quit beating themselves, basically, [behind them] and make other teams try to beat us," Arians said. "It's rewarding, but we've got a long way to go and we've got to stay that way. I think knowing what to do [and] how to do it is a big part of it. Practicing at a high level, not seeing penalties in practice [and] not seeing balls potentially turned over in practice – that's a big part of it."
Bucs general manager Jason Licht agreed that the frustrating loss to Chicago was the first turning point of the season.
"That game was a game that, probably in my career here – and we've had a lot of bad losses – that one was one that really stung the most, I think," Licht said. "Not only did we lose the way we lost with the penalties and things like that, we also lost Vita [Vea]. I was talking about this the other day with Bruce, actually. I said, 'Gosh, that game still stings.' He said, 'That's the best thing that happened to us. That game is the best thing that happened to us, looking back in retrospect.'
"I think he's right. We cleaned up our penalties, we were more disciplined and it just brought everybody together. It showed that we're all human – everybody – and everybody needs to be held accountable. Everybody on the roster, everybody in the front office and everybody in the organization – it brought us closer together."
The Bucs' Bye Week In Week 13
After racing out to a 6-2 lead, including three straight wins after the loss at Chicago in Week 5, the Bucs hit a wall in November, losing three of four games. Tampa Bay lost to three playoff teams, starting with an embarrassing 38-3 loss at home to New Orleans on Sunday Night Football. After a 46-23 win at Carolina the next week, the Bucs suffered back-to-back, 27-24 losses to the Rams and the Chiefs.
By the time Kansas City came to town in Week 12, Tampa Bay was out of gas, having played 12 straight weeks of football. The Bucs looked slow as the Chiefs raced out to an early 17-0 lead and desperately needed the bye week.
"We lost some close games to some really good teams," Arians said during the bye week. "We have to find a way to win and it's going to take everybody. There [are] things that are going to happen, but if everybody just digs a little deeper, we'll figure out ways to win games. Once we get going, we're going to be hard to stop."
That's exactly what happened.
The Bucs averaged 30.8 points per game on offense during the regular season, but have averaged 34.3 points per game over the last seven weeks since the bye week, including the playoffs.
"We've really come on strong here," Brady said. "Played our best football of the year when we needed it the most. The bye week was really good for us – got a chance to get a little mental refresh, a physical refresh. Then, the team has done a great job coming together and performing and executing under pressure."
Not only has the offense played well since the bye week, Tampa Bay's defense has played its best football since December. The Bucs' opponents averaged 23.3 points per game in the first 12 weeks of the season, but since the bye week that number has dropped to just 20.6 points per game.
"I think coming off the bye week, I started feeling it then," said Bucs safety Jordan Whitehead. "That's when I knew the guys' bodies would be rested and [we would be] eager to get back out there. It's showing when we're playing. It shows in practice [with] the enthusiasm we have out there – the communication. Everybody's just picking up their game and it's carrying over into games."
The last time the Bucs tasted defeat was against the Chiefs right before the bye week. Since then, Tampa Bay has gone 7-0 en route to a rematch with Kansas City in Super Bowl LV. The Bucs are refreshed, healthy and playing better than ever on offense and defense.
"It was such a late bye," Arians said. "We did our self-scouting every week, but we did a major one [during the bye]. Looked at the running game, the passing game, everything that we were doing and simplified some things. We really started playing [well] in the second half of that Kansas City game and built the momentum from there.
"Obviously, the second half in Atlanta [was also good] – gaining that confidence, and gaining that continuity. Defensively, playing so well in the playoffs and playing good, complementary football, taking the ball away and scoring touchdowns. Since that time, we've been playing some pretty good complementary ball."
Two big weeks split Tampa Bay's 2020 Super Bowl season into thirds.
After the loss to the Bears, the Bucs stop beating themselves.
After the bye week, the Bucs beat everyone else.
FAB 4. NFL Films Captures Bucs' Magic In NFC Championship Game
Next week's SR's Fab 5 is going to be completely dedicated to the Bucs vs. Chiefs rematch in Super Bowl LV. As much as I would love to write some more about last week's historical win against the Packers at Lambeau Field in the NFC Championship Game, nothing could come close to the awesome clips of last week's game from NFL Films, featuring several Buccaneers players mic'd up for all the action.
The first clip is NFL Films' Turning Point, which chronicles Tom Brady's last-second touchdown pass to Scotty Miller to give Tampa Bay a 21-10 lead at halftime and the "no risk it, no biscuit" decision by Bruce Arians to go for it on fourth down one play earlier. These are some must-watch highlights.
As if you needed more Bucs awesomeness from NFL Films, they've got it. Several Tampa Bay players were mic'd up for the NFC Championship Game, including wide receiver Mike Evans, who didn't realize there was a Halas Trophy presentation ceremony after the game – saying, "I'm new to this." Relive the Bucs' magic in the first half of the following video, followed by a mic'd up recap of the Chiefs vs. Bills clash in the AFC Championship Game.
FAB 5. SR's Buc Shots
• PEWTER REPORT PRE-GAME PODCAST AT GLORY DAYS CARROLLWOOD ON SATURDAY, FEB. 6: Come watch the live broadcast of the Pewter Report Podcast as Jon Ledyard, Mark Cook and I preview the Bucs vs. Chiefs Super Bowl LV match-up at Glory Days Grill in Carrollwood. The event takes place on Saturday, February 6 from noon – 2:00 p.m. ET and there will be Pewter Report, Glory Days Grill and CELSIUS giveaways and prizes for those that attend, and we're working on lining up some special guests for the show.
Please be sure to wear a mask due to COVID-19 protocols and have lunch with the Pewter Report crew at Glory Days Grill. If you are unable to attend, you can watch the livestream of the Pewter Report Podcast on our PewterReportTV YouTube channel.
Glory Days Grill in Carrollwood is conveniently located at 14457 N. Dale Mabry Highway in Tampa just 20 minutes north of Raymond James Stadium. Are you looking to have your Big Game party catered? Turn to Glory Days Grill for the best takeout menu around so your party will be a huge hit with friends and family.
And if you want to watch the Big Game live at any of the Glory Days Grill locations in the Tampa Bay area, across the state of Florida or elsewhere in the country on Sunday, February 7, you can purchase tickets for $25 apiece that features unlimited food from their Super Spread Menu.
• BAD BOYS FOR LIFE … AGAIN: Bucs quarterback Tom Brady and tight end Rob Gronkowski remade their classic "Bad Boys For Life" post-game video from the 2018 season when the Patriots beat the Chiefs in overtime in the AFC Championship Game. Brady and Gronk used the same P. Diddy tune and the same poses from three years ago after beating the Packers in Green Bay in the NFC Championship Game. Here is the original clip followed by the new one, which was filmed last Sunday night.
Brady + @RobGronkowski are #StillHere 😎

🎶: "Bad Boy for Life" –@Diddy pic.twitter.com/JSwKYTQSna

— Patriots on NBCSB (@NBCSPatriots) January 21, 2019
— Tom Brady (@TomBrady) January 25, 2021
• A PERFECT 10 FROM BRADY: With Sunday's win over Green Bay in the NFC Championship Game, Tom Brady reached the Super Bowl 10 times, including nine with his former team, the New England Patriots, in his 21-year career. Despite having two Hall of Fame quarterbacks in Brett Favre and Aaron Rodgers, the Packers reached the Super Bowl far fewer times in nearly three decades.
Tom Brady Super Bowl appearances in 19 seasons as a starting QB: 10

Green Bay Packers Super Bowl appearances in 29 seasons with Brett Favre & Aaron Rodgers as starting QB: 3

— Ross Tucker (@RossTuckerNFL) January 25, 2021
• NFC CHAMPIONSHIP GAME REVIEW + NICK CARTER ON THE PEWTER REPORT PODCAST: The Pewter Report Podcast is energized by CELSIUS and broadcast live four episodes this week – Monday, Wednesday and Thursday at 7:30 p.m. ET and Saturday from noon – 2:00 p.m. ET for our special Bucs vs. Chiefs Super Bowl preview podcast live from Glory Days Grill in Carrollwood. Bucs fans and Pewter Report readers, listeners and viewers are welcome to attend the livestream event at Glory Days Grill where we will have Pewter Report, Glory Days Grill and CELSIUS giveaways and prizes.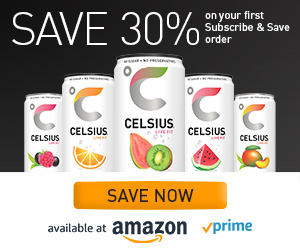 Watch the Pewter Report Podcasts live on our PewterReportTV channel on YouTube.com and please subscribe (it's free) and add your comments. All of our Pewter Report Podcasts will be archived there so you can go back and watch the recorded episodes if you missed it live.
The audio versions of the Pewter Report Podcasts will can be found on iTunes and Soundcloud. Here are links to a few of the most recent episodes, starting with the BIG post-game podcast after Tampa Bay's epic win over Green Bay in the NFC Championship Game with Jon Ledyard, Mark Cook and I recapping all of the action.
Taylor Jenkins joined Ledyard on Monday for our Fan Q&A podcast, and Cook and I were joined by Bucs super-fan and Backstreet Boys member Nick Carter for Wednesday's episode.
Ledyard and Matt Matera chronicled what has changed for the Bucs since their previous match-up with the Chiefs in Week 12 during Thursday's show. You can view any of those episodes right here if you missed them.
There is no better time to listen to a new Pewter Report Podcast – energized by CELSIUS – than right now or early Saturday morning during your workout or while running errands.
The popularity of the Pewter Report Podcast continues to grow. In addition to listening to the Pewter Report Podcasts on PewterReport.com you can also subscribe to the free podcasts at PodBean by clicking here and on SoundCloud by clicking here. And of course the Pewter Report Podcast is also available on iTunes and YouTube. Make sure you subscribe so you don't miss a single episode.
• BRADY OWNS THE PLAYOFFS: Here is a perfect recap to Tom Brady's brilliance in the postseason from Chad Forbes.
Tom Brady's career playoff record 33-11. The equivalent of 12-4 in a 16 game season. Except against the best teams in football on the biggest stage. We don't celebrate TB12s accomplishments enough. 🐐

— Chad Forbes (@NFLDraftBites) January 26, 2021
Share On Socials