OL Teven Jenkins
Jersey Number: #73
College: Oklahoma State
Height: 6-5
Weight: 320
Age: Turned 23 in February 2021
Games Watched: Texas, Oklahoma, WVU, Tulsa
Scouting Teven Jenkins
Jenkins is one of those prospects that changes your mind about it being "boring" to scout offensive linemen. I didn't need any convincing, as it's one of my favorite positions to study on tape, but Jenkins is a bar room brawler who tries to bring the pain on every rep. The root of football is grounded in physicality, and Jenkins embodies that mindset on every snap.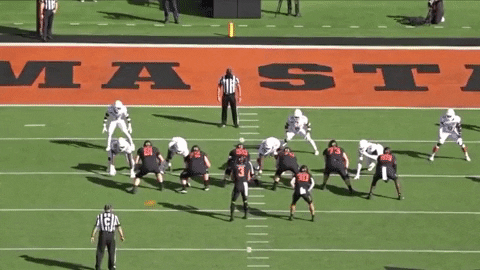 In his matchup against consensus top 50 edge defender Joseph Ossai from Texas, Jenkins was the dominant winner, putting Texas defenders on the ground all afternoon. He slammed Ossai in the play above, but even on plays where he wasn't finishing like a mad man, Jenkins was getting the job done. The most undersold aspect of Jenkins game is explosiveness. He might not be the most tool-sy or athletic tackle in the class, but Jenkins checks the box in the areas that matter most for offensive linemen: explosive, short-area movements and body control.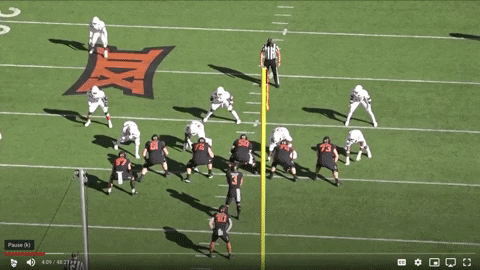 First of all, look at the patience in Jenkins' pass set. Because he doesn't overreact in his footwork, he maintains a half-man relationship with the defender that makes finding a path to attack him difficult. Jenkins doesn't lunge or lean out over his toes, so Ossai's push-pull attempt doesn't work, and the pass rusher is forced into his Plan B.
Jenkins could go for the kill shot after stopping the snatch attempt by Ossai, but he remains patient and shows quiet feet to keep mirroring up the arc. Ossai tries to knock down the tackle's hands and maneuver around the edge, but Jenkins craftily pulls his hands back and is able to push Ossai wide of the pocket with ease.
What Jenkins lacks in foot speed and length he makes up for with timing, technique and great footwork off the ball. The explosiveness out of his stance is a great trait that top tackles Tristan Wirfs and Jedrick Wills in last year's class both shared.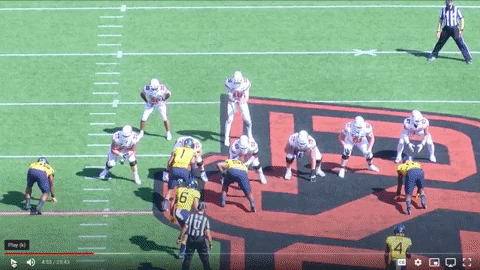 In the play above, you also start to get a handle on what Jenkins can do in situations where everything doesn't go perfectly. I love seeing offensive linemen in those spots in college, because you have to find a way to win reps even when the play doesn't go exactly as planned. The WVU edge rusher is able to use that near chop to swat Jenkins punch down, but the right tackle recovers quickly, keeps his balance and rides his opponent up the arc and past the quarterback. Excellent stuff.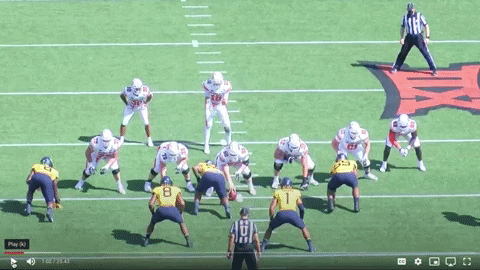 Jenkins tries to knock his opponent's inside arm down, misses, but is so strong with his outside hand that he never even struggles for a second. That left hand comes back up fast to grip up his assignment and completely shut down the rush.
The level of physical dominance on Jenkins tape isn't normal for the college level, especially when you consider how consistent his play is across the board. Yes, his power is a rare trait that will help him translate quickly to the NFL, but Jenkins' explosiveness and technique in pass protection give him a high ceiling too.
Teven Jenkins Best Role/Fit: Guard Or Tackle?
By now you've probably seen the rumors that Jenkins' arms might be under 33 inches long, but the offensive tackle told me on Friday that his arms measured 33 3/8 inches at the EXOS pro day on February 26. That's a great sign for his hopes of remaining at tackle in the NFL, as sub-33 inches likely would have fallen short of every NFL team's threshold for tackles.
Still, Jenkins' lack of length is going to concern some teams at tackle, and there are occasions where it shows up on his college tape. He's so good with his hands that I'd definitely still start him out at tackle in the NFL, but even if he's good there, it's very possible that Jenkins could be a Tier 1 guard in the NFL. His biggest concerns at tackle are going to be change-of-direction and length, and neither of those issues are as likely to be exposed on the interior.
Jenkins reminds me a lot of former Ravens guard Marshal Yanda, an excellent college tackle who would probably have been a very good tackle in the NFL, but was one of the best guards in the league for over a decade instead. I'm not saying Jenkins is quite on Yanda's level, as the 2020 retiree will likely receive some Hall of Fame consideration, but Jenkins' ceiling at guard is pretty high. He could be a special player there with some time to transition to a new spot.
However, there is more money, value and greater need at tackle in the NFL, and I would absolutely feel comfortable using a top-32 pick on Jenkins to play that position.
Teven Jenkins, Bucs Fit?
Thanks to Justin Melo of The Draft Network, we know that Jenkins has met with the Bucs virtually already, which is really no surprise. GM Jason Licht has predicated the building of the Super Bowl champion Bucs by prioritizing physicality, aggressiveness and a mauling demeanor in the trenches, and Jenkins embodies all of that.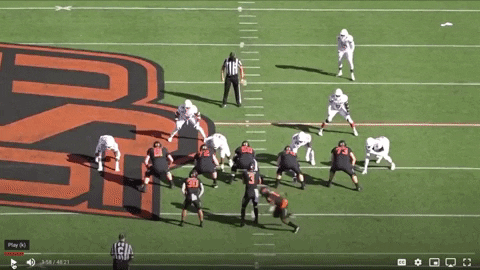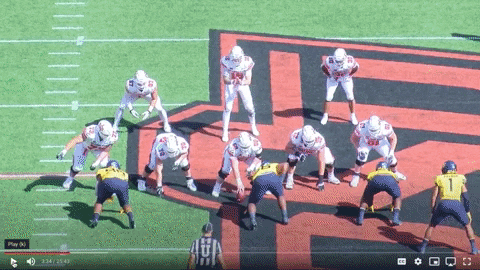 Those who know and coach Jenkins rave about his character, work ethic and toughness, billing him as a culture-building type of player at the next level. He's improved every year at Oklahoma State, and worked his way into the first round conversation after a dominant 2020 season. Long story short, he's absolutely the type of person and player the Bucs would prioritize drafting if he were on the board at No. 32.
Also, if the Bucs were to draft Jenkins, he would give them some flexibility to figure out their offensive line in 2022, when three of their five starters are currently slated to be free agents. If the team lets Donovan Smith walk, Jenkins can step into the lineup at offensive tackle to replace him. He has plenty of experience on the left and right side in college, so he could hypothetically operate opposite of wherever the Bucs feel Tristan Wirfs is best utilized.
If Tampa Bay lets Cappa leave in free agency, Jenkins could plug into the right side next year and form a dominant duo with Wirfs. He's a draft choice that could provide a lot of answers for the team while offering much-needed depth in 2021. The catch, of course, is that Jenkins is unlikely to fall all the way to No. 32, although stranger things have happened with offensive linemen before.
Share On Socials