In a recent article listing one player from each NFL team that could disappoint this season, Bucs WR Antonio Brown was selected. Author Kristopher Knox is skeptical that Brown can still excel at 32 years old coming off knee surgery. Knox believes Brown could lose significant playing time to Scotty Miller or Jaelon Darden this season. Brown collected 45 receptions for 483 yards and four touchdowns last season.
Knox listed three pieces of evidence in predicting Brown's demise: his recent knee surgery, averaging 10.7 yards per catch in 2020 and the distance from his last 1,000-yard season.
To me, these arguments are all made in bad faith. Brown's knee injury was minor enough to allow him to play through it in the Super Bowl, and he's had a remarkably healthy career. He's also fanatical about training and taking care of his body. Decline comes for everyone, but there is no reason to believe that Brown will be physically slowed because of his recent knee surgery.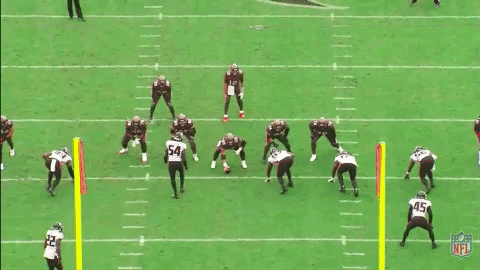 As for the amount of time since Brown's last 1,000-yard season, that has nothing to do with his on-field performance at all. Brown played one game in 2019 and was suspended until Week 9 last season for off-field and legal reasons. When he played, he looked fantastic. Sure, it took Brown some time to acclimate to a brand new offense after a year off the field. But the receiver still posted 50 or more receiving yards in half of his regular season games with the Bucs. In this offense, that's not easy to do.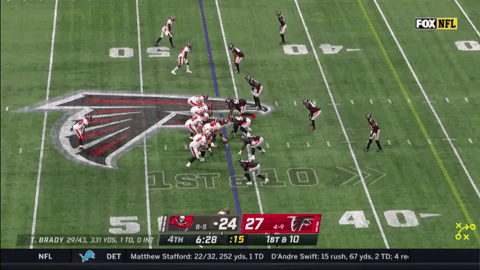 Brown was also catching fire late in the regular season, scoring four times over the final three weeks. The All-Pro grabbed 11 passes for 138 yards and two touchdowns in the season finale. Two weeks prior, Brown caught five passes for 93 yards and a score against Detroit. Then, in the wild card game, Brown grabbed a 36-yard touchdown pass in the first quarter. The knee hampered him for the rest of the playoffs, but he still managed to dust Tyrann Mathieu for a critical touchdown before the half in Super Bowl LV.
As for Brown's 10.7 yards per catch, a cursory glance at the tape reveals proper context. The Bucs used him a lot in the screen game, increasing that element of their offense in response to the constant pressure teams were sending at them. Those line-of-scrimmage targets dragged down Brown's yards per catch, but were vital for the Bucs offense. Context matters, and people who don't watch the Bucs don't understand that context.
Brown's biggest hurdle last season was learning the offense and getting on the same page with Brady. Once that began to happen, his production took off. Brown will obviously contend with several elite players for targets, so a 1,000-yard season isn't likely. But that lack of production should be seen as a product of the situation, not Brown's caliber of play. As far as we've seen, his skill set is still among the best in the NFL.
Share On Socials