Bucs Briefing is exclusively sponsored by Locker Room: Tap In, Talk Sports – the official social audio partner of PewterReport.com.
Locker Room is changing the way we talk sports (and talk about the Bucs!). It's the only place for live audio conversations about the takes, rumors, news, and teams you care about.
Fresh off an 11-5 campaign and a dramatic run to the franchise's second Super Bowl championship, the Bucs are already eyeing a return to the big game. Every starter is back, no key contributors were lost and critical depth has been added at several positions. Both sides of the ball are loaded with talent, and expectations should be sky-high for the league rank of the Bucs' offense and defense this season.
But the Bucs offense has far less question marks than the Tampa Bay defense. Tom Brady, Mike Evans, Chris Godwin, Antonio Brown, Rob Gronkowski, Ali Marpet, Ryan Jensen and others have been doing this at a high level for years now. Even Donovan Smith has posted two straight highly-improved seasons, while Tristan Wirfs looked like the best right tackle in the league last year. If everyone stays healthy, predicting the ceiling for Tampa Bay's offense will be the biggest unknown.
Defensively, the Bucs are in a different spot. Yes, there is plenty of talent, but much of it is still unproven. Some of the players this team will rely on for high-level play in 2021 have yet to prove capable of sustaining that caliber of play in the NFL. Hope abounds for all of these young players, but four in particular stand out. If the Bucs defense is to take their game to the levels exhibited in the 2021 playoffs, defensive coordinator Todd Bowles will need a trio of third-year starters to show considerable growth from a year ago.
CB Sean Murphy-Bunting
Perhaps no player on the Bucs team represents a greater dichotomy than Murphy-Bunting. At times it seemed Murphy-Bunting would be the undisputed reason the Bucs would lose, most notably against the Chargers in Week 4 and the Falcons in Week 15. In those two games, Murphy-Bunting surrendered a combined 15 catches on 16 targets for 262 yards and four touchdowns. Nightmarish performances that revealed how far the second-year corner had to go.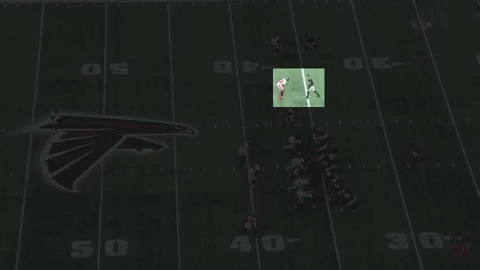 But the Bucs coaching staff never wavered in their commitment to Murphy-Bunting, who started every game and played the sixth-most snaps on defense. Their belief in the young corner paid dividends, as Murphy-Bunting erupted in the playoffs for three interceptions in the team's first three playoff games. It was a huge turnaround for a player who had hardly made a play on the ball all season.
While Murphy-Bunting was definitely improved in the playoffs, he was still far from perfect. The Central Michigan corner surrendered a touchdown in the Wild Card round, then gave up a few big plays against Green Bay. I'm cautiously optimistic about the direction Murphy-Bunting's career is heading in, but I'm not ready to trust him yet. A few splash plays can't negate the consistently below average play we saw from Murphy-Bunting all season, whether in the slot or out wide.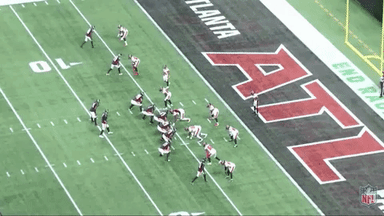 The biggest thing for Murphy-Bunting to fix this season will be his technique, ranging from his hands and feet in press man to his eyes in zone coverage. Murphy-Bunting is a terrific athlete with speed, length and physicality, but his traits are often hidden behind a startling lack of attention to detail in coverage. If he can get his hands on receivers, win at the line of scrimmage and not give up as much early separation as he did last year, the results should be improved.
Despite Murphy-Bunting's struggles a year ago, I'm inclined to believe in his development. There is so much to like in the third-year corner's skill set, from his intelligence and athleticism to his size and physicality. Murphy-Bunting possesses the cornerback version of Joe Tryon's game. The building blocks are clearly there, but his talent is stuck behind a lack of polish. One of the hardest-workers on the team, if Murphy-Bunting's game can stabilize near his level of play late in the season, the Bucs defense will be much more formidable in 2021.
CB Jamel Dean
You'll probably hear me say this a lot over the next few months, but Jamel Dean is one of the biggest X-factors on the Bucs this season. Unlike Murphy-Bunting, Dean has had stretches of dominant, high-end play with some elite plays on the ball. Through the first six weeks of the 2020 season, Dean broke up five passes and recorded a pick-6 of Aaron Rodgers. It was a terrific continuation of his lockdown play from Week 10 on in 2019, when Dean knocked away seven passes and intercepted two others.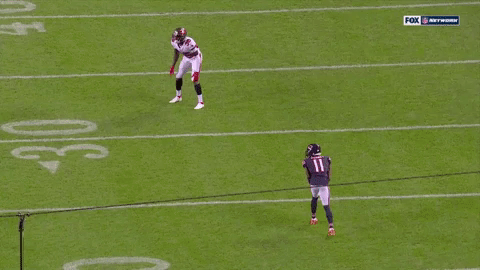 There have been moments where you could talk yourself into Dean being the best cornerback on the Bucs. There have also been moments when a solid benching would have served as a much-needed wake-up call for the young corner. Reckless technique permeated Dean's tape from Weeks 7-9, a miserable three-game stretch that saw him surrender a ton of big plays due to a lack of discipline. Double moves became Dean's nemesis, a problem he would battle all season long on the outside.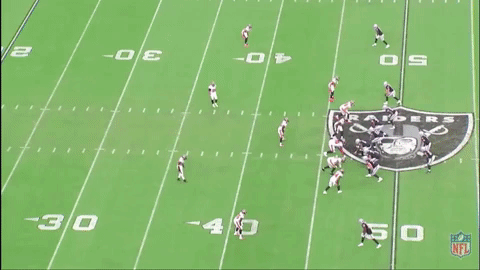 But in the playoffs Dean rose to the occasion once again, rebounding from a subpar Wild Card game to plays lights out over the final three postseason games. Few cornerbacks can boast Dean's lethal combination of size, speed, length and short-area quickness. When Dean plays focused football, he has the potential to be a star in the NFL. Unfortunately he hasn't been able to sustain his high-end play in the NFL…yet.
I believe that Murphy-Bunting can continue to improve, but I'm not sure he'll ever have the instincts to be a dominant starter, especially if Bowles continues to play him in the slot. Dean, on the other hand, has the instincts and feel for route runners in man or zone coverage that could make him a legit playmaker at the corner position. But nothing gets a corner benched faster than surrendering negative plays in the NFL, and Dean was lucky quarterbacks missed a few opportunities to tune him up even worse last year. If he can cut down on the ugly reps in 2021, there is a strong chance Dean will be the breakout star the Bucs defense needs in the secondary.
LB Devin White
Very few players in the NFL had a greater discrepancy between their perception and their level of play last season than Devin White. Heralded as one of the best linebackers in the NFL, White was an elite blitzer, a growing, yet inconsistent run defender and a coverage liability for most of the 2020 campaign. White was routinely beaten on passing downs, allowing an eye-popping 88 percent of targets to be completed in the regular season. The LSU product broke up just one pass over the first 14 weeks of the season.
Then, in Week 15, everything changed. White started to jump passing lanes and feel routes in zone coverage. His run defense stabilized and his tackling was more reliable. In the playoffs, White was one of the best players on the field, posting a performance for the ages against the Saints in the divisional round. 11 tackles, one tackle-for-loss, one pass breakup, one interception and one fumble recovery for White in the 30-20 victory. By the end of the Bucs' epic postseason run, White left little doubt that he was the game's next great player at the linebacker position.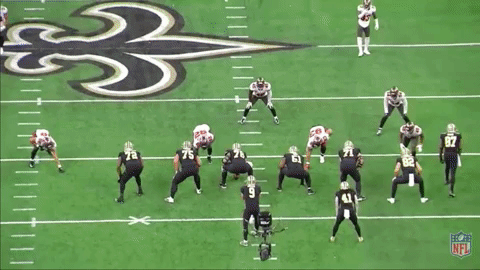 While it might be unrealistic to expect White to play at that same level all of next season, the standard for the former fifth overall pick shouldn't be too far off. White has the ability to do everything at an All-Pro level, and the game is already slowing down for him. The splash play ability has always been there, but the snap-to-snap dominance of his play in the postseason indicates White is ready for a starring role in 2021. Anything less than an All-Pro campaign would be disappointing for the third-year linebacker.
Honorable Mention: Bucs OLB Joe Tryon
Tryon may be a rookie, but any contribution he can make as a pass rusher will be critical to the Bucs in 2021. The team could desperately use more of an impact from their No. 3 edge rusher, as Anthony Nelson is more of a run-stuffing outside linebacker. Tryon's ability to rush from the outside could allow Bowles to push Jason Pierre-Paul inside as a 3-technique rusher, where JPP has excelled in his two seasons as a Buc.
First, we need to see how Tryon's game has developed since we last saw him on a football field over a year-and-a-half ago. Has he eliminated some of the false steps and wasted movement that negated his explosiveness in 2019? Has the 22 year-old added pass rush moves and improved his hand placement as a rusher? Tryon won't be a full-time starter this season, but of every backup on the Bucs defense, his role will be most vital to the team's success.
Share On Socials