Bucs Briefing is exclusively sponsored by Locker Room: Tap In, Talk Sports – the official social audio partner of PewterReport.com.
Locker Room is changing the way we talk sports (and talk about the Bucs!). It's the only place for live audio conversations about the takes, rumors, news, and teams you care about.
React to sports news as it happens. Gather all your friends in watch parties for the biggest games. Rep your favorite teams and find your community. Better sports talk is just a tap away — download on the Apple App Store and join the conversation!
---
When the Bucs traded for Rob Gronkowski just before the 2020 NFL Draft, Tampa Bay fans were excited. While other fan bases around the league claimed the ex-Patriots Hall of Fame tight end was "washed up," most in Bucs land remained optimistic. After a year away from the game and reunited with Tom Brady in a much better offense, could Gronk find the Fountain of Youth in 2020?
Most would agree that Gronkowski did, as the big tight end rebounded from a slow start to finish the season with 45 catches for 623 yards and seven touchdowns. While those numbers pale in comparison to his early career marks, Gronkowski wasn't being used the same way either. Gone were the days of Gronkowski as a heavy volume target each week, as the Bucs weaponry of Mike Evans, Chris Godwin and Antonio Brown alleviated the need for that usage. Instead Gronkowski feasted as a vertical threat, capable of producing big plays at a league-high rate.
According to Pro Football Focus, Gronkowski led all tight ends with 16 deep targets (20+ air yards) and eight deep receptions. More than Darren Waller, Travis Kelce or Mark Andrews. The best part is that Waller had 140 targets and Kelce had 139 to Gronkowski's 75, yet the future Hall of Famer still produced more big plays than either Pro Bowler. It was Gronkowski's calling card all season long in Bruce Arians' downfield passing attack.
Not everyone has been able to witness Gronk week-to-week this season, but it's been pretty tough to tell the difference between peak Gronk and 2020 Gronk in the passing game this year, especially over the 2nd half of the season. Just a monster. pic.twitter.com/1YbPGexB6G

— Jon Ledyard (@LedyardNFLDraft) December 31, 2020
Okay, so if peak Gronk wasn't that far ahead of 2020 Gronk, why wasn't he more productive in 2020? Well, take a look for yourself.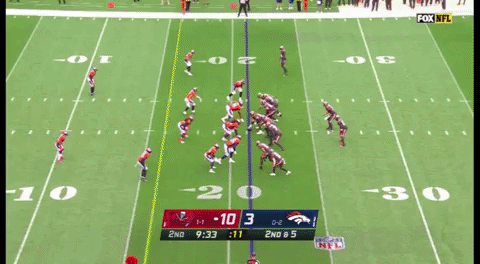 This is a perfect corner route by Gronkowski after fighting through the jam from Josey Jewell. But Brady is late on the throw from a clean pocket, and Gronkowski has no shot at corralling the pass in bounds. That's a 21-yard touchdown off the box score for the Bucs star tight end.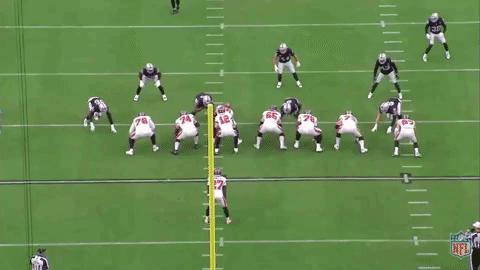 Brady missing a play-action over route is almost unheard of, but the first pass of the game against the Raiders resulted in the misfire above. That's a 16-yard catch with room to run off the board for Gronkowski. Brady would come back and hit his favorite target for a big gain on the next play, so this one didn't end up mattering. But it illustrates again how Brady and Gronk were more unusually "off" than Brady and any other target on the Bucs.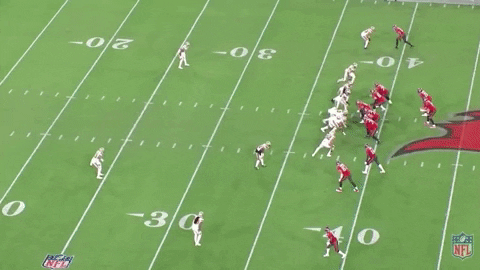 This one is probably a touchdown if not for Brady throwing under duress, as he did all game in Week 9 against the Saints. Gronkowski takes his route up the field to open grass vs the Saints split safeties, out-running LB Demario Davis deep. Brady is hit as he throws, over-launching a streaking Gronkowski by a step. Looks like a sure-fire 38-yard touchdown if the ball is on target. Another near miss through no fault of Gronkowski's.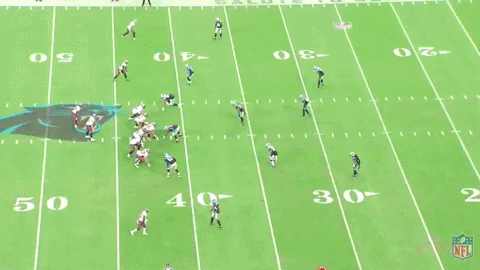 In Week 10 against the Panthers, pressure took another certain touchdown off the board against Carolina. The Panthers are running Cover 2, and the middle linebacker gets suckered to Godwin's curl route to the field. The defender's lack of depth in his drop allows for Gronkowski to coast into the middle of the field once again, but pressure causes Brady to be late with the throw. Rushed, Brady overthrows Gronkowski in the end zone as the safeties attempt to cover for the blown assignment. A 42-yard score down the drain for Gronk.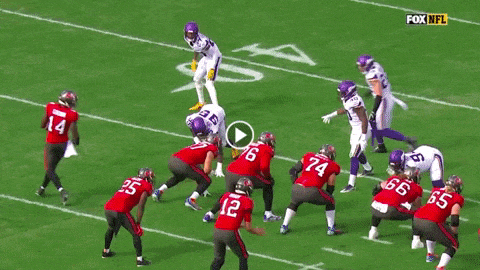 In the first drive after the bye week, Brady and Gronkowski almost hooked up for a big gain against Minnesota. Brady expected Gronkowski to bend this route to the sideline sooner, while Gronkowski took a more vertical path down the field. There was a similar miscommunication in Week 17 against Atlanta, when Gronkowski drifted a little more vertical on an over route than Brady was expecting, throwing off the timing just enough to force an incompletion.
"Well, this happens to every receiver! What about all the missed plays to the other Bucs skill players? You have to account for those, too."
The stats don't exactly bear that out. Here's the 2020 Catch Percentage for Bucs WRs/TEs with a minimum of 20 targets last season. Where that percentage ranks across their career is in parentheses.
Mike Evans – 64.2% (career best)
Chris Godwin – 77.4% (career best)
Antonio Brown – 72.6% (career best)
Scotty Miller – 62.3 % (career best)
Cam Brate – 82.4% (career best)

Rob Gronkowski – 58.4% (career worst)
As you can see, the addition of Brady to Tampa Bay's offense created career-best opportunities for production per target across all of the team's skill players with the exception of Gronkowski. For the big tight end, the opposite happened, as he saw more targets go to waste than any other season in his career.
Some would ask if that means Gronkowski wasn't a fit for the offense, but I think that couldn't be further from the truth. Gronkowski has always been at his best as a vertical threat, and his build-up speed still gets him open deep consistently. The rare times Gronkowski doesn't have a step on the opposition, he's almost always able to make a contested grab down the field. Combine that usage in the pass game with Gronkowski's blocking, and it's the perfect offense for his skill set.
After watching every one of Gronkowski's 2020 targets, I don't think there is a systemic concern. The remedy to last year's low catch percentage is simply players doing their jobs a little bit better. One look at the near-misses above and you can see the concepts work. Gronkowski was wide open a lot last season, enough to out-play his 45-623-7 stat line. He and Brady simply didn't always connect on plays they typically do. The larger sample size of their careers says that trend won't continue next season.
Of course, none of this means Gronkowski will be more productive in 2021. The Bucs return their top five wide receivers along with Brate and O.J. Howard, while Giovani Bernard's pass-catching skills will also be in the mix. It's an even more competitive room than a year ago, and Brady will spread the ball around as he always does.
But regardless of how Gronkowski produces this season, 2020 showed us he's still capable of greatness. His ability to win downfield is obvious, leading the league in 20+ yard targets and catches from the tight end position. Gronkowski was also a standout in combat catch situations, posting a ridiculous 68.4 contested catch percentage per PFF, good enough for second in the NFL  behind Waller. And he put on a blocking clinic throughout the season, especially in the playoffs as a pass protector.
Most NFL analysts and coaches would say they want three things in a tight end: big plays downfield and in the red zone, contested catches and blocking. The numbers and the tape show that Gronkowski is still one of the best in the league in all three areas.
There is no question in my mind Gronkowski is still a Top 5 tight end in the NFL. He may never get to produce like one due to the wealth of talent around him in Tampa Bay, but knowing that Gronk is still capable of that kind of dominance is a testament to just how good a player he is. Trading a fourth-round pick for his services is the gift that will keep on giving for Tampa Bay and general manager Jason Licht in 2021.
Share On Socials