PewterReport.com is excited to announce its partnership with CELSIUS energy drinks, which provide essential, functional energy for an active lifestyle.
The Pewter Report Podcast, energized by CELSIUS, is an audio hour four days a week consisting of news, analysis and inside scoop on the Tampa Bay Buccaneers delivered with a dose of humor and insight from Bucs beat writers Scott Reynolds, Mark Cook, Taylor Jenkins, Jon Ledyard and Matt Matera, who also serves as the show's producer. Look for the Pewter Nation Podcast each week on PewterReport.com for your listening pleasure during the 2020 season.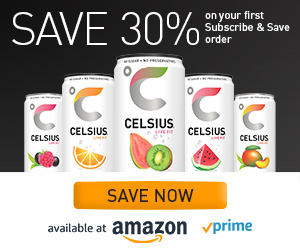 Stay active and energized all day long with CELSIUS by your side. CELSIUS powers active lives every day with essential, functional energy. We're different from other energy drinks because we focus on movement. When combined with exercise, our formula is clinically proven to boost your metabolism and help you burn body fat.
Whether you need an extra boost at the gym or a delicious pick-me-up to help you hustle through your workday, CELSIUS is here to help you stay active and focused on your goals. Made with only the best ingredients, CELSIUS has no artificial preservatives or flavors, no aspartame or high fructose corn syrup, and it's very low in sodium.
For more information visit, www.CELSIUS.com or follow on Instagram @CelsiusOfficial
CELSIUS, Live Fit
Scott and Mark are joined by Bucs Beat writer Greg Auman of the Athletic, who just released a new book chronicling the Bucs' Super Bowl LV winning season called "Champa Bay." Along with discussing the book, all three speak on the devastating news about the loss of Vincent Jackson and review the 2020 season while also previewing what's next in 2021 for the Bucs. Hear it all on the Pewter Report Podcast, energized by CELSIUS.
And make sure you're subscribed to our Youtube channel so you can listen to our live broadcasts.
Share On Socials