Look at this lad in the feature image. That's Tulsa LB Zaven Collins, an absolute, incomparable UNIT out on the field, especially in the AAC. At 6-5, 259 pounds, Collins has incredibly rare size for a linebacker in the modern NFL, which has caused many to speculate if he could be an edge rusher in the NFL, and caused many Bucs fans to wonder if he could be the future behind Jason Pierre-Paul for 2022 and beyond.
As usual, I am here to burst the bubble.
Zaven Collins…is an off-ball linebacker. And you don't have to just take my word for it. Tulsa looked at Collins every day, certainly could have used the pass rush impact without a single defender over three sacks on the team (other than Collins), and still played him off the ball on the vast majority of his snaps. According to Pro Football Focus' immaculate draft guide, Collins played 117 snaps total on the line of scrimmage over the past three seasons, with a career-high 52 coming in 2020. Collins was the equivalent of a situational blitzer for Tulsa, but because of his size and four sacks in eight games, the narrative began.
Position Change Coming?
Not only does Collins have limited experience as an edge defender, he also doesn't really have the play style for it. If I were moving an off-ball linebacker to play on the line of scrimmage, I would need them to check these three boxes before I even explored the idea.
1. Are they explosive in their first two steps?
2. Are they physical?
3. How well do they use their hands at the point of contact?
Sure, size matters (relax, Mark Cook), but it's not atop my list of qualities to play on the edge. If you're physical and use your hands well, your size can usually be overcome to a certain point. Projecting a move from linebacker to the line of scrimmage is a massive transition that requires a whole different criteria of evaluation, so I need players to at least check those three boxes to show me they have the base traits to make the jump. My recent Edge Defender Rankings for the 2021 NFL Draft consistently reflect players who are good or have a strong chance to be good in these three areas.
When looking at Collins, none of these things are his strengths. He has very good speed and range for his size, but he's a long strider that takes a few steps to open up, not a quick-twitch player who threatens opponents in his first couple steps. That's just not how he moves. He has open space athleticism more than the functional athleticism needed to play on the edge as a pass rusher.
Then there's Collins' play style, which is decidedly not physical. That isn't to say he's soft, Collins is just more of a finesse player than a banger in the box. Analysts and even NFL teams will find that incredibly disappointing considering his size, especially in the AAC, and I'll admit I experienced a twinge of that early in his tape study. Some of the block attempts Collins is unable to fend off are frankly pretty feeble.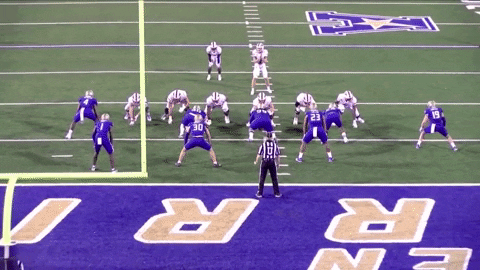 But Collins is at his absolute best when he can beat blockers to spots or chase down a play in space, not when he has to work through blockers at the line of scrimmage.
As an edge defender, every single rep begins with a one-on-one (or two-on-one!) battle at the line of scrimmage. You have to be ready for a physical battle where your burst off the snap, use of your hands/length and mental processing are going to be the first few steps to winning or losing each rep. Taking Collins out of space and asking him to play along a more specific path on each snap would not be the best usage of his strengths, and it would highlight his weaknesses – he's not that explosive, he's not that great with his hands and he's not a thumper.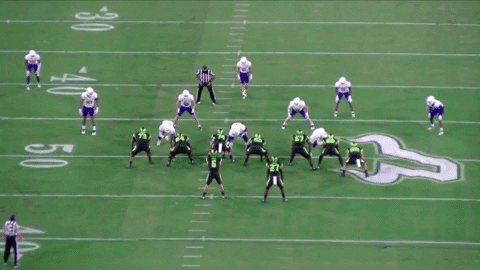 Zaven Collins, The Linebacker
While I wish Collins were a bit more twitchy, his athleticism is still apparent on tape. He moves so fluidly at 6-5, 260, working around traffic and playing under blocks pretty well in the trenches. He's not a big knock-back run defender or a huge hitter, but his tackle radius and size aid him as a tackler. Still, Collins misses more stops than you'd like, and rarely puts his body into a blow. You can live with that for how often he's around the ball, in the run game and in coverage.
And when Collins can open up and run, showing off the long strides and the range…it's a thing of beauty.
As for his mental processing, which is maybe the most important aspect of playing off-ball linebacker, Collins is still a mixed bag in this area. If you can keep him clean early in the rep, he'll typically find the ball and make the play more often than not, even occasionally from the backside. But if things get muddy in front of him, Collins doesn't have those quick trigger instincts to feel out concepts play-after-play. He can also get caught watching fakes and freeze up at the second level, allowing linemen to reach him in space too easily.
But when Collins has a clear vantage point to the ball, his athleticism is on full display. His ability to sink and re-direct in space without losing speed is rare, and even crazier when you consider he's 260 pounds!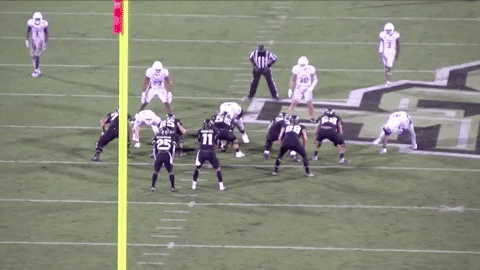 So we've got a huge linebacker with very little physicality or ability to work through even minimal contact, while also missing too many tackles and showing very little power as a hitter. On the flip side, Collins is a smart player who can make plays in the open field and shows a great feel for spacing and where routes are developing in zone coverage. His size, speed and flexibility also make him an asset as a blitzer, which is one of the strengths that has Bucs fans so intrigued.
Is Collins A Bucs Fit In Round 1?
I think Zaven Collins will be a good pro, probably in the mold of a player like Anthony Barr for Minnesota. Big and athletic in a way that makes it seem like they should be dominant, but not quite instinctive or physical enough to be that caliber of a player. Fans will talk about their versatility forever, but neither are able to play multiple positions despite common misconceptions about them. Still, Barr has been a good starter for a long time in the NFL, and Collins has that kind of natural ability too. He may always frustrate fans to a degree, and consistency could be elusive, but linebackers with 3-down ability like Collins tend to hang on to starting spots for a long time.
At the same time, I'm not sure Tampa Bay will be a fit for Collins. Bruce Arians' recent comments about how much the Bucs value physicality and speed when scouting defensive prospects are ringing in my ears, and I just don't see those things in droves with Collins. I've already detailed how physicality is an issue on the Tulsa linebacker's tape, but even his speed and explosiveness are just solid for the position, even if they are great for his size. At some point the added weight does nothing for you, and you just want 4.5 speed at linebacker, even if it comes in a 235-pound package, rather than nearly 4.7 speed at 260.
Yes, Collins as a blitzer and coverage option in defensive coordinator Todd Bowles defense would be fun, but would the Bucs draft him in the first round for situational usage over the next two years? Collins isn't going to be a starting edge defender in the NFL, and the Bucs linebacker tandem of Devin White and Lavonte David won't come off the field except for injury over the next two years. I'm all for taking the best player available at No. 32, but even if Collins is that, which seems like somewhat of a long shot, there has to be at least some realistic path to semi-significant playing time in the next two years. As it currently stands, that makes Collins unlikely to be a fit in Tampa Bay, especially in the first round.
Share On Socials