It's GAME DAY at Glory Days Grill – Come watch football all season long!

Bucs game day is approaching, and it's time for the PewterReport.com staff to offer up its weekly game predictions. Let us know what you think in the article comments section and add your prediction, too.
BUCCANEERS at WASHINGTON
WHEN: Sunday, November 14, 2021 | WHERE: FedEx Field | KICKOFF: 1:00 p.m. ET | TV: FOX
PLAY-BY-PLAY: Adam Amin |ANALYST: Mark Schlereth | SIDELINE: Shannon Spake

RADIO: 98 ROCK 97.9 FM | PLAY-BY-PLAY: Gene Deckerhoff | ANALYST: Dave Moore | SIDELINE: T.J. Rives

SPANISH RADIO: 96.1 FM | PLAY-BY-PLAY: Carlos Bohorquez | ANALYST: Martin Gramatica
Join Pewter Report's Matt Matera on PewterReport.com's Red Board to talk Bucs football for a
live game day chat, starting at noon ET on Sunday all the way through to the final whistle.
Click the link below to access the Game Day Thread on the Red Board.
JOIN THE GAME DAY THREAD BY CLICKING HERE AND JOIN THE DISCUSSION!
– Game Days At Glory Days Grill –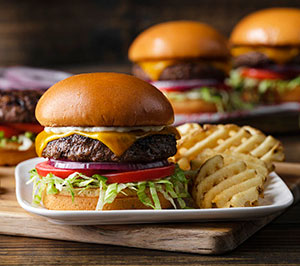 Hosting the tailgate this weekend? Planning a lunch for your fellow employees at the office? Feeding the team after the big game? Glory Days Grill has you covered!
From the BEST darn wings and cheeseburger bar to individually boxed meals and platters, they have it all.
Set up a catering with Glory Days by calling 1-833-99-WINGS with carry out and delivery available.
You'll be the MVP of any event with GDG catering!
Brandon | Brooksville | Carrollwood | Fort Myers | Lakeland | New Tampa | Odessa/Lutz
Palm Harbor | Riverview | Sarasota | St. Petersburg | Tallahassee | Tyrone | Wesley Chapel
Scott Reynolds: Bucs Bounce Back With Win In D.C.
This game should be a blow out. The Bucs are 6-2 and Washington is 2-6. But as we've seen recently in the NFL, nothing goes according to script all the time. Ask Baltimore about its trip to Miami. Ask Buffalo about its trip to Jacksonville. Or Dallas about hosting Denver. No, I'm not predicting a Tampa Bay loss in the nation's capital. But this should be a blowout win against a bad football team. Yet I don't trust the Bucs on the road just yet. Tampa Bay is 2-2 away from Raymond James Stadium, and wins against Philadelphia and New England were underwhelming.
The Bucs scored 30 points or more on the road four times last year in the regular season. That hasn't happened once this year. I don't see it happening on Sunday with Tampa Bay being without tight end Rob Gronkowski, wide receiver Antonio Brown and possibly wide receiver Chris Godwin. The Bucs won last year, 31-23, with all of those weapons. I can't seem them hitting 30 or more unless there is a defense or special teams score on Sunday. But I do expect big games from Leonard Fournette and Mike Evans.
Tampa Bay still has enough talent to win, but the fact that this game is away from Raymond James Stadium concerns me a bit. I see the Bucs having the lead the entire game, but Washington keeping it close – just like last year's playoff game. Be sure to check out my eight key match-ups to watch in my SR's Fab 5 column. I think Washington running back J.D. McKissic could be a problem in the passing game for Tampa Bay's defense, in addition to Taylor Heinicke's scrambling ability.
Reynolds' Score Prediction: Buccaneers 26, WFT 20
Reynolds' Season Record: 6-2
Jon Ledyard: Bucs Start Post-Bye Run With A Win
Contrary to popular opinion, the Bucs didn't come out of the bye week firing on all cylinders last year. Tampa Bay 's victory over the Vikings was an ugly win, with several red zone defensive stops and a Vikings kicker malfunction to thank for the result. The Bucs got it together after that, however, and continued their 8-0 run to a championship.
This year, the Bucs are already rolling, with the league's top offense and the MVP front-runner at quarterback. Tom Brady shredded Ron Rivera's defense last year in the playoffs, and that unit was a lot better than this one. Currently, Washington is last against the pass, last in third down defense and 29th in points allowed per game. The WFT front four is still talented, but Chase Young hasn't been as explosive as his rookie year, and Montez Sweat is on injured reserve.
Even if the Bucs are missing a few offensive contributors, they shouldn't need them this week. Defensively, the team should be healthier, as Richard Sherman, Dee Delaney and hopefully Sean Murphy-Bunting return to the secondary. Can they keep Terry McLaurin relatively quiet? Can they get Taylor Heinicke on the ground, unlike in last year's playoffs? The Washington offensive line is hurting a little bit, and the Bucs defensive front is due for a big game.
Ledyard's Score Prediction: Buccaneers 31, WFT 13
Ledyard's Season Record: 8-0
Matt Matera: Bucs Return With A Dominating Performance
The Bucs had the bye week to think about their loss to the Saints. This week they can take their frustrations out on Washington in a game that shouldn't be close. Tom Brady doesn't lose twice in a row that often, especially when given another week to prepare. That doesn't bode well for Washington. Brady is already an MVP candidate who could separate himself from the pack with another good game.
I'm not so concerned for the Bucs about whether or not Chris Godwin plays. Obviously they're better with him, but it's a great opportunity for Tyler Johnson and Jaelon Darden to step up, or we could potentially get the return of Scotty Miller. Either way, I see them able to get points against a defense that's ranked 28th in points per game.
For the Bucs defense, I'm looking for one of their better games of the season. They're getting Richard Sherman and Dee Delaney back at cornerback, but the key will be Jamel Dean. Washington has some good players in Antonio Gibson and Terry McLaurin, but if Dean can keep playing at a high level, that takes the talented receiver out of the game. In its last three games, Washington has scored a total of 33 points. The Bucs average 34 points a game. This game won't exactly be one you have to sweat out.
Matera's Score Prediction: Buccaneers 34, WFT 14
Matera's Season Record: 6-2
JC Allen: Tampa Bay Wins Again In Washington
Tampa Bay has struggled to score points on the road this year, failing to hit 30 in any game away from Raymond James Stadium. But I think they do that on Sunday in Washington, largely because of the Football Team's horrendous pass defense. Washington only has four interceptions on the year, so I think Tom Brady bounces back from his pair of interceptions and has a big day in D.C. He lit Washington up last year for 381 yards and a pair of touchdowns last year in the playoffs.
Both teams are coming off a bye week, and Washington really needs to work on its struggling offense. The Football Team has scored 13, 10 and 10 points in its last three games and I don't see any way it can keep up with the Bucs offense – even without some of its top weapons. Last year Taylor Heinicke caught the Bucs by surprise in the playoffs, but there is enough film on him now to where defensive coordinators have figured him out. I trust that Todd Bowles has figured him, too.
The Bucs begin the second half of their schedule with a win coming out of the bye week. It may not be the blow out that some expect it to be, but it's a comfortable 10-point win. Brady, Mike Evans, Leonard Fournette, Tyler Johnson and O.J. Howard are enough to shred Washington's defense and move to 7-2 on the year. That would be the first time any Bucs team has started the season 7-2 in franchise history.
Allen's Score Prediction: Buccaneers 30, WFT 20
Allen's Season Record: 6-2
Paul Atwal: MVP Brady Leads Patchwork Offensive Unit To Win
With Rob Gronkowski and Antonio Brown ruled out, and Chris Godwin listed as a game-time decision, the offense is scrambling to figure out which pieces should go where. That'll be a challenge, even against the putrid Washington defense. When healthy, Brown's on-field performance has made a strong case for him being the best receiver on the team. Moreover, no tight end on the roster, and maybe in the NFL, can block like Gronk. But it's Godwin whose role is hardest to replicate.
The Buccaneers' offense fluttered in 2020 over the four games that Godwin missed. It was apparent with the eye test, but the numbers back it up, too. When Godwin played, Tampa Bay averaged 0.28 EPA/play through the air. Across an entire season, this would have had the Bucs as the third most efficient passing attack in the league. In the games without Godwin, they plummeted to 0.14 EPA/play, a would-be 13th rank. That's a respectable mark; but the Bucs offense is supposed to be dominant, not just above average.
If the wild card game is to be any indication, Godwin is particularly important against the Football Team's defense. He struggled with drops and ended the game with only five receptions. But Godwin led the Bucs' receivers with 12 targets, often attacking the middle of the field off of play action (the Bucs had a season-high 14 play action dropbacks in last season's matchup). I don't see Taylor Heinicke having another out-of-body experience, and I still think the Bucs will win. But if Godwin's out, I think the game will be more of a grind than it ought to be.
Atwal's Score Prediction: Buccaneers 27, WFT 17
Atwal's Season Record: 7-1
Kasey Hudson: Bucs Win Big In Nation's Capital
The Buccaneers have a chance to take off post bye week. As they sort through injuries, two new additions – wide receiver Breshad Perriman and tight end Darren Fells – could possibly do wonders for the Buccaneers already formidable offense. The Buccaneers have a real opportunity to win out the rest of the season. Regardless of the offensive weapons out or on the fence for Sunday's game, Tom Brady can be confident he'll have enough capable options to throw to – beginning with Mike Evans.
Washington's secondary is one of the least efficient in the league. Defensively, Washington is stronger in the pass rush thanks to Johnathan Allen and his six sacks. Yet, Chase Young with 1.5 sacks has not been as disruptive as anticipated. Then there is Landon Collins, who is known to play safety, was re-positioned to linebacker. In an October press conference Collins was clear about his distaste for the move stating that he does not like hitting big linemen or getting big linemen off him. Imagine his dislike in his new role after facing one of the best offensive lines in the league.
Washington has not scored more than 13 points in its last three games. With some key starters possible for Sunday's game, the Buccaneers defense could be in a good position to make sure Washington's fortune remains unlucky. Although Washington's strength is on the ground, its run game should not be successful against Tampa Bay's top-ranked rushing defense. Same statement, different game – if the Buccaneers do not beat themselves, they can have a big day at Washington.
Hudson's Score Prediction: Buccaneers 35, WFT 13
Hudson's Season Record: 6-2
Share On Socials