It's GAME DAY at Glory Days Grill – Come watch football all season long!

Bucs game day is approaching, and it's time for the PewterReport.com staff to offer up its weekly game predictions. Let us know what you think in the article comments section and add your prediction, too.
BUCCANEERS vs. BEARS
WHEN: Sunday, October 24, 2021 | WHERE: Raymond James Stadium | KICKOFF: 4:25 p.m. ET | TV: CBS
PLAY-BY-PLAY: Jim Nantz |ANALYST: Tony Romo | SIDELINE: Tracy Wolfson

RADIO: 98 ROCK 97.9 FM | PLAY-BY-PLAY: Gene Deckerhoff | ANALYST: Dave Moore | SIDELINE: T.J. Rives

SPANISH RADIO: 96.1 FM | PLAY-BY-PLAY: Carlos Bohorquez | ANALYST: Martin Gramatica
Join Pewter Report's Matt Matera on PewterReport.com's Red Board to talk Bucs football for a
live game day chat, starting at noon on Thursday all the way through to the final whistle.
Click the link below to access the Game Day Thread on the Red Board.
JOIN THE GAME DAY THREAD BY CLICKING HERE AND JOIN THE DISCUSSION!
– Game Days At Glory Days Grill –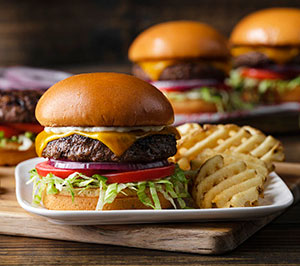 Hosting the tailgate this weekend? Planning a lunch for your fellow employees at the office? Feeding the team after the big game? Glory Days Grill has you covered!
From the BEST darn wings and cheeseburger bar to individually boxed meals and platters, they have it all.
Set up a catering with Glory Days by calling 1-833-99-WINGS with carry out and delivery available.
You'll be the MVP of any event with GDG catering!
Brandon | Brooksville | Carrollwood | Fort Myers | Lakeland | New Tampa | Odessa/Lutz
Palm Harbor | Riverview | Sarasota | St. Petersburg | Tallahassee | Tyrone | Wesley Chapel
Scott Reynolds: Bucs Continue To Roll At Home
The Bucs are two different teams this year. Tampa Bay is dominant at home, going 3-0 and outscoring teams 124-76. The Bucs are averaging 41.3 points per game at Raymond James Stadium, scoring at least 31 points in all three victories. On the road, Tampa Bay is only scoring an average of 23.6 points per game and has yet to score 30 points or more away from Ray Jay. No Bucs team has ever been perfect at home, but a win over the Bears on Sunday and Tampa Bay will be halfway there.
I wouldn't be shocked to see the Bucs score 31 points or more on Sunday. In fact, I expect it. Tampa Bay is one of the most explosive teams in the NFL. Chicago is one of the least explosive teams, and has just one passing play beyond 30 yards this season. If the Bucs offense, which may be without receiver Antonio Brown and tight end Rob Gronkowski, can click on all cylinders, Tampa Bay could jump out to a significant lead and not look back. I expect Mike Evans and Leonard Fournette will have big days.
Defensively, the Bucs will likely be without inside linebacker Lavonte David and possibly outside linebacker Jason Pierre-Paul. Bears quarterback Justin Fields looks like a rookie and is holding on to the ball too long. He's been sacked 16 times in the last four games despite his mobility and athleticism. Bucs outside linebacker Shaq Barrett should have a big day. Where Fields could be dangerous is in the red zone, as Tampa Bay surrendered two touchdown runs to dual threat QB Jalen Hurts last week in Philadelphia.
Reynolds' Score Prediction: Buccaneers 37, Bears 20
Reynolds' Season Record: 5-1
Jon Ledyard: Banged Up Bucs Get The Win
At full strength, this might not be a challenging game for the Bucs. But without four key contributors on defense and two on offense, Tampa Bay is hurting. The loss of Antonio Brown and Rob Gronkowski will impact the Bucs for another game, as Tyler Johnson and O.J. Howard step into bigger roles. Can those guys step up and play at a high level? The Bears defense is still tough, even as banged up as they are.
But not too tough for Tom Brady and co. Yes, losing Brown is tough against a stingy pass defense, especially given how defenses are playing the Bucs. But Chris Godwin and Mike Evans will step up, and Tyler Johnson is a great No. 4 receiver. If the Bucs protection holds up, and no Robert Quinn for the Bears will help, Brady could have a big day. The Bears run defense has been suspect too, and they're pretty banged up on the defensive line. Could Regular Season Lenny have another big day?
Even if the Bucs offense doesn't go off, Tampa Bay's defense needs to. The Bears are the 30th-ranked scoring offense and 32nd-ranked passing attack. They've also surrendered more sacks than any other offense in football. Combine shoddy protection with Justin Fields propensity to hold the football, and the Bucs defensive line needs to pile up the sacks. Tampa Bay's defensive line has been waiting to dominate a game this season. On Sunday, it's going to happen.
Ledyard's Score Prediction: Buccaneers 27, Bears 14
Ledyard's Season Record: 6-0
Matt Matera: Bucs Stay Undefeated At Home
There's something about playing at home that makes the Bucs take their game to another level. They haven't lost yet this season, and with the exception of a close season opener, they've blown out their other two opponents. I expect more or less of the same as Tom Brady gets to 600 career touchdown passes.
This isn't your same dominant Bears defense from a couple seasons ago. They are aging in the secondary, which forces them to rely on their four-man rush. While they excel there, Robert Quinn will be out and the Bucs offensive line has blocked tremendously this season. Brady has no issues picking apart the zone, but there'll be opportunities to take shots deep if the Bucs can execute.
Of any matchup this season, the Bucs defense has their best opportunity to put a stamp on the game. The Bears statistically have one of the worst offenses in the league, especially with getting yards after the catch. It won't matter whether it's Dee Delaney or Pierre Desir lining up outside at corner opposite of Jamel Dean, just keep plays in front of you and make tackles. I'm also interested to see if someone else besides Shaq Barrett can step up on the pass rush. The opportunities will be there.  I suspect the Bucs won't exactly have to sweat this one out to win again.
Matera's Score Prediction: Buccaneers 32, Bears 20
Matera's Season Record: 5-1
JC Allen: Bucs Get Signature Win Over Bears
The game plan against the Bears should be pretty similar to last week against the Eagles. Offensively, the Bucs need to establish the run early, protect Brady against a good front seven and convert third downs. Defensively, shut down a good rushing attack, apply pressure and finish while containing and defending underneath will be key. Last week, the Bucs managed to do most of those tasks well. The Bears are sure to have watched the game film to exploit what the Eagles didn't.
Injuries have hit both of these teams pretty hard. The Bucs will again be without tight end Rob Gronkowski, but joining him this week will be Antonio Brown. That paves the way for a big opportunity for Tyler Johnson, who had one of his best career games against the Bears in 2020. On defense, the Bucs get a huge difference-maker back in Antoine Winfield Jr., fresh out of the league's concussion protocol. His availability will give the Bucs some versatility on defense with Mike Edwards, especially since Richard Sherman will miss this week's contest. Lavonte David remains sidelined, but there is some hope Jason Pierre-Paul will be able to go Sunday.
"All-Season Lenny" will need to churn out yards on the ground again this week against a Bears unit that is a middle-of-the-pack run defense (16). The Bucs offensive line bears a great responsibility this week, even with Robert Quinn out. Chicago has more sacks than any other team in the league. Buying Tom Brady time will be critical to picking apart the Bears No. 8 pass defense. Penalties, tackling and avoiding blown assignments will be crucial for the Bucs victory. In the end, cannon fire should be heard aplenty as the Bucs pull away for a decisive win.
Allen's Score Prediction: Buccaneers 31, Bears 17
Allen's Season Record: 5-1
Paul Atwal: Todd Bowles Makes It A Long Day For The Rookie
The Buccaneers should win this game handily. I would love to write a balanced breakdown outlining all the challenges that the Bears could pose, but really, the only way the Bucs lose is a colossal self-inflicted meltdown. Though, to be fair, that's exactly what happened last year in Chicago.
The biggest reason why the Bears are huge underdogs is their offense. Justin Fields has not been good – and rookie quarterbacks aren't supposed to be. Don't mistake this observation as any sort of indictment on what he could eventually become. The team and system around him certainly hasn't helped. But as of right now, Fields is dead last in PFF grade amongst the 36 qualifying quarterbacks. The only signal-caller with a worse EPA/play is fellow rookie Zack Wilson. Fields' biggest struggle has been his slow post-snap processing, as he has the seventh longest time-to-throw at 2.96 seconds. Forget about progressions; at times, he's even slow on his first read, adding hitch steps on passes that should be released when he digs in his back heel at the end of his drop.
The trickiest part of all this for the rookie is that the way to move the ball against the Bucs' defense is with quick, short throws attacking the curl and flat areas. So far this season, Tampa Bay's opponents have averaged a mere 6.69 air yards per throw (ADOT), the second lowest amongst all defenses. Fields leads the league with a 10.6 ADOT. I expect Todd Bowles to take full advantage of this on Sunday by continuing to play two-high coverages and scheming away deep shots, as he has increasingly done this season to support his banged-up secondary.
Atwal's Score Prediction: Buccaneers 34, Bears 17
Atwal's Season Record: 6-0
Kasey Hudson: Mistake-Free Approach Will Guarantee Bucs' Victory
In Thursday's press conference, Tom Brady touched on last season's game stating that there were a lot of self-inflicted issues, penalties, and miscommunications. Although there have been some penalty issues, the Buccaneers have cleaned things up offensively. Injuries continue to plague Tampa Bay, as Antonio Brown has been ruled out for Sunday. But the Buccaneers have managed successfully without Brown before. Brady also spoke of his confidence in young receiver, Tyler Johnson, who will likely get more reps Sunday.
After playing the Eagles, the Bucs should be prepared to manage Justin Fields. Fields is an athletic quarterback with mobile skills and an arm, but makes risky deep throws that the Bucs defense can capitalize on. At this point Tampa Bay has played without key players for weeks and younger guys are beginning to find more comfort and confidence. Regardless of a skilled Allen Robinson II, Matt Nagy likes to rely on Khalil Herbert and the run game. Herbert had some success against the Packers, but the Buccaneers still rank No. 1 in shutting down the run.
Injuries aside, Tampa Bay's offense should have a quality game on Sunday. Mike Evans could even have a game similar to his performance against the Falcons. Chris Godwin (yet again) is due for a big game, and Johnson has shown growth over the last 3 games, not to mention the progressive run game. Solid play calling and minimal penalties will win this one for the Buccaneers.
Hudson's Score Prediction: Buccaneers 34, Bears 17
Hudson's Season Record: 5-1
Share On Socials