The second edition of Bucs Briefing will dive headlong into a scenario that I'm quickly learning most Tampa fans would dread: no offensive linemen in Round 1 or 2!
Remember, I'm not necessarily advocating for the picks that I make in these pre-draft Bucs Briefing columns. The objective is to look in-depth at all potential Round 1 scenarios by the draft (whether we like them or not), as well as some likely targets for the team in Rounds 2 and 3.
Round 1 – Pick 14
Grant Delpit, S, LSU
Height: 6-3
Weight: 201
Class: Junior
D.O.B.: 9/20/98
Statistical Profile: Delpit has been a key member of the LSU secondary each of the three years he's spent on campus, including a full-time starter during his sophomore and junior campaigns. Eight interceptions, 24 pass breakups, seven sacks and 17.5 tackles-for-loss highlight his time at LSU, where he aligned all over the Tigers' defense.
Scouting Delpit: I've been evaluating NFL draft prospects for seven years now, and Delpit is going to be one of the most difficult evaluations I've ever had to complete on tape. Not because he's had to figure out, but because his evaluation requires me to admit I was probably too high on him coming into the 2019 CFB season.
I was one of the first people to start talking about Delpit in the draft world, as he continually caught my eye as a part-time player during his true freshman season at LSU.
He was big, explosive, rangy, quick to the trigger in run support and deadly as a single-high, ball-hawking safety. I loved him and I'm pretty sure he loved me, and there was nothing anyone could do to separate us.
And then his 2018 season came. And he was good but still not quite the same player. He missed more tackles, but that comes with more playing time, right? He had five interceptions, some of which were pretty awesome, and that was enough to overlook some of the Y-I-K-E-S reps in man coverage, because just play him deep and he'll be fine! Some of Delpit's plays as a single-high safety were eye-popping.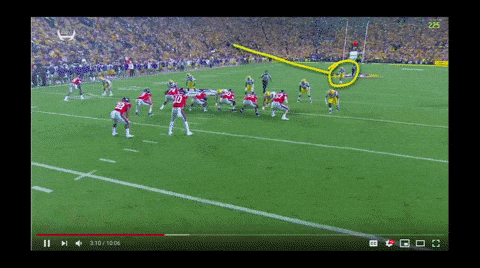 Then in 2019, the excuses ran out. Delpit struggled mightily in man coverage when he was used there, but was mostly a non-factor and at times a liability as a deep safety in run support. LSU played him less around the box than they had in previous seasons, so there weren't all the sacks and unblocked tackles-for-loss and pass breakups in shallow zone to distract from some of Delpit's bigger flaws.
You can look in 2018 and you can look in 2019, and you're gonna see that Delpit struggles in man coverage against quality competition. His footwork is poor, he's not patient enough to read releases before reacting and he lacks the recovery speed to make up ground once separation has been established.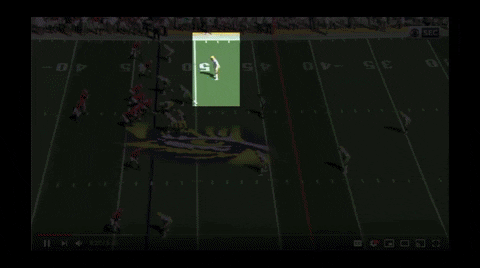 That's Mecole Hardman (in 2018), man. You're gonna roll up on a 4.3 40 guy right before the snap, and then give him a clean release to run by you? Can't happen.
"Well, not everyone can run like Hardman. He'll be fine against tight ends."
I certainly like Delpit's odds more against tight ends, but he's gotta play off of everybody unless he gets his technique and footwork right. Here's him in man against 4.63 40 tight end Irv Smith, ain't pretty.
Missed his jam, jumped inside and gotten eaten up quickly. Also, not the only play that has made me question just how fast Delpit is. High 4.5s guy? Is that fast enough?
Delpit is better in man coverage when he's playing off the receiver, and it's actually where several of his career interceptions and pass breakups have come (admittedly some on horrendous throws). But even there, you've gotta be mindful of his match-up. The quicker slots, who were NFL-caliber route runners, tended to eat him up. He just doesn't have the feet to match these guys if he makes even a slight misdirected step.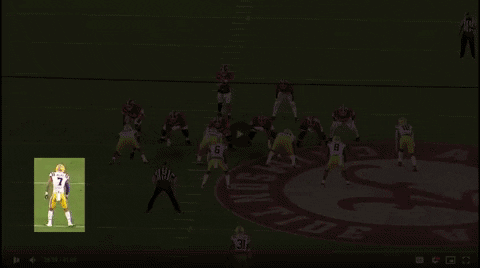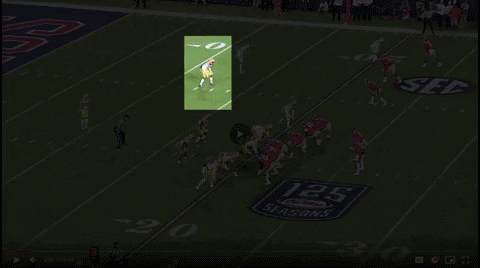 Alabama's Jaylen Waddle and Ole Miss' Elijah Moore are both excellent route runners, admittedly. Guess what? So are dudes in the NFL. If you want to measure how good a college football player is, watch him against the best competition possible. That's where Delpit clearly came up short in man coverage.
It's not the end of the world if a safety is limited in man coverage, but what is a little bit concerning for me is just how tight Delpit is in his transitions, and how much separation is granted in almost all of these scenarios. I think we're dealing with a good athlete in Delpit, but not a great one, especially in his functional movement as a defensive back (turns, transitions, lateral steps, change of direction). He can be explosive in a straight line, but get him moving sideways and you've got the advantage.
This is the perfect play to transition from Delpit's coverage woes, to his other biggest concern: tackling and angles. I've watched the play above 50 times, and I still have no idea where he is running after he realizes he's been beaten. If anything he widens the space between he and the receiver (Moore) with his angle to the ball. Then he overruns the play and can't get the receiver on the ground. He's got to at least finish the play right.
Unfortunately, poor angles in pursuit is not an uncommon issue for Delpit. Pro Football Focus' Lead Draft Analyst Mike Renner wrote in his recent safety rankings that Delpit has 36 missed tackles in 159 attempts over the past two seasons. So roughly every 4.5 times Delpit goes to tackle someone he's gonna miss. And those numbers don't even take into account the angles like the one above, that take him completely out of the equation as a tackler. Here's another example below, where Delpit chases backfield eye candy instead of filling vs the run.
I could pull so many examples of missed tackles, but perhaps the strangest thing is that the issues vary from Delpit's angles, to ankle-nipping and even to dropping his eyes while closing on a target. It's all ugly and it has shown up on tape for years.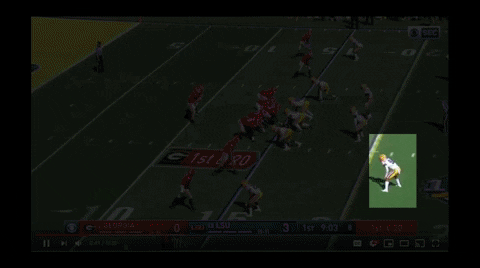 You've got to break down and tackle behind your pads. You better be absolutely special in other areas to see the field in the NFL if you are gonna try to arm-tackle guys coming at you full speed.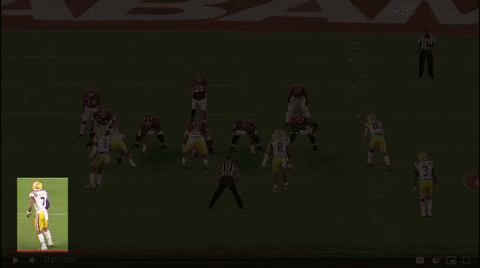 Even Georgia's kicker brought the thunder to Delpit!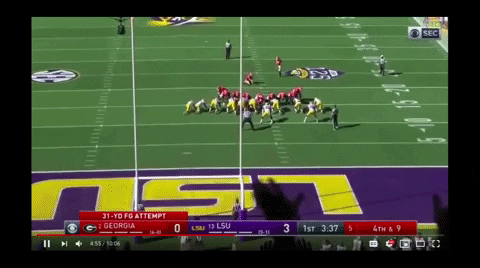 I'm not gonna belabor the point. You get it. Even if you love Delpit and think he's the best player in the draft, you know he's a bad tackler. To an extent, I'm willing to overlook that if he brings other things to the table. More on that in a second.
Here is the last thing I'll say before I get to some of Delpit's positives. I really hate to question a player's effort unless it is painfully obvious, so I'll just say there are some reps on Delpit's tape where I can't understand what he's thinking. Why is he playing the situation the way he is?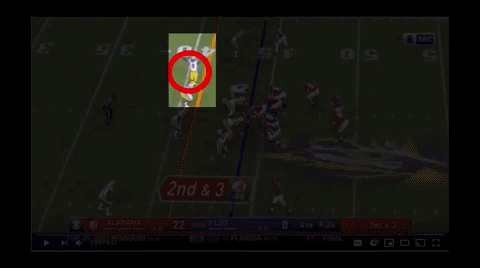 Delpit is #9 in the clip above from 2018. He's in pursuit after Jerry Jeudy catches the ball and the Bama WR executes one of his patented wicked cuts. Okay, sometimes you get beat in the open field. But then Delpit turns around and kind of slow plays him until the play is over? He never commits to a tackle attempt. He doesn't even really ever move toward him again during the play. I just don't get it.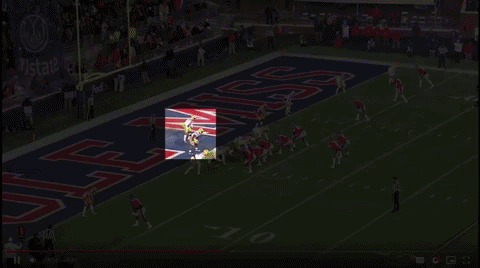 LSU linebacker Patrick Queen is fighting off a block and still gets in a tackle attempt here, but Delpit isn't going to dive at the goal line? This can be a forced fumble, or at least cause a definite stop short of the end zone. How many times do we see these exact kind of plays turn into touchbacks because the defender just lays out and hits that ball as the runner extends for the goal line?
Again, if that's the only concern with Delpit and tackling/angles, I probably ignore it. But there have been times during each of the past two seasons where I'm confused by what he chooses or does not choose to do in tackling situations. These are not the only two instances of that either.
So, why is Delpit perhaps the consensus top safety in the class if he struggles in man coverage and as a tackler? Because he has some traits that are still highly coveted for safeties in the NFL: range and ball skills.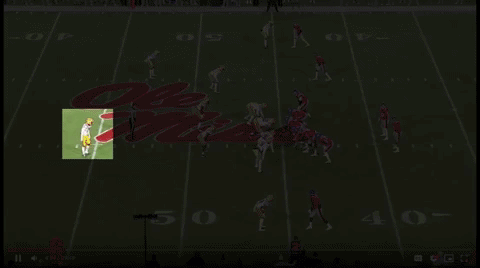 Delpit has made some pretty outstanding plays on the ball over the past couple of years, mostly as a deep safety. He definitely made less of them against quality competition than I would liked to have seen, but when he reads the quarterback and isn't wasting steps, his range and angles can be really impressive.
The other thing about Delpit that is easy to love is his ability to read-and-react, even as a deep safety. Run or pass, if it happens outside the box Delpit is almost always around the football. Sometimes he makes the stop and sometimes he doesn't, but he's consistently around the football and not often caught out of position.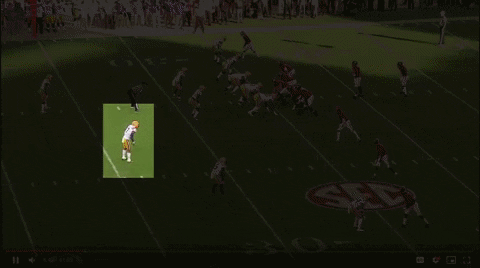 The same is true in deep coverage. Delpit hasn't given up a ton of catches or yards in deep coverage over his career for two reasons: bad anticipatory quarterback play in the SEC (because there have been some openings at times) and good anticipatory play on his part. He's able to identify routes and get in position to make a play over the top, keeping teams from hitting home run balls on LSU throughout most of his career.
There's a ton of value to having a guy like that on the back end, if you can deal with the missed tackles from your last line of defense. Delpit has been heralded as a leader at LSU, albeit perhaps not to the degree of a Devin White or a Jamal Adams, and his football character and desire to improve will need to be measured closely by teams during the pre-draft process.
It's also going to be vital for Delpit to test well at the NFL Scouting Combine. Right now his value comes in being a great athlete that can range and make plays as a free safety and offer enough versatility to do other stuff if his tackling improves. Some of that value goes away if he is just an okay athlete.
The other role that I enjoy watching Delpit played is as a pseudo linebacker around the box. He actually plays the run better there than he does coming from deep, although his tackling form still leaves a lot to be desired. He's also a great blitzer off the edge, flying in with reckless abandon and causing havoc even if he doesn't get home. His physicality really comes out when he can pin his ears back and get after the quarterback.
Bucs Fit: Schematically, Delpit is definitely a fit for Todd Bowles' defense, with the safest usage for the LSU junior likely coming at free safety. The Bucs' run defense was good last year, and if they can keep him relatively clean in the tackling game, Delpit can use his coverage instincts and range to prevent big plays and make a few splash ones himself.
However, the bottom line with Delpit is this: although I've loved him for years, I'm just not sure the positives out-weigh the negatives anymore, not enough to select him in Round 1 at least. There is at least one better true free safety in this class in Ashtyn Davis and there are several better players at positions of need likely to be available for the Bucs at No. 14.
If Delpit falls to Round 2, let's see what the options are, but in Round 1 I'd hard pass on the player who was once my favorite prospect in the country. The risk is just too great, and I'm not sure the reward outweighs it.
CLICK ON PAGE 2 FOR MY ROUND 2 SCOUTING REPORT
Share On Socials