PewterReport.com is excited to announce its partnership with CELSIUS energy drinks, which provide essential, functional energy for an active lifestyle.
The Pewter Report Podcast, energized by CELSIUS, is an audio hour four days a week consisting of news, analysis and inside scoop on the Tampa Bay Buccaneers delivered with a dose of humor and insight from Bucs beat writers Scott Reynolds, Mark Cook, Taylor Jenkins, Jon Ledyard and Matt Matera, who also serves as the show's producer. Look for the Pewter Nation Podcast each week on PewterReport.com for your listening pleasure during the 2020 season.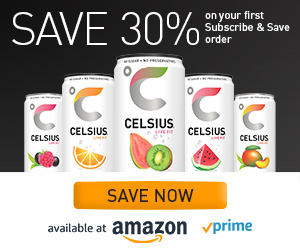 Stay active and energized all day long with CELSIUS by your side. CELSIUS powers active lives every day with essential, functional energy. We're different from other energy drinks because we focus on movement. When combined with exercise, our formula is clinically proven to boost your metabolism and help you burn body fat.
Whether you need an extra boost at the gym or a delicious pick-me-up to help you hustle through your workday, CELSIUS is here to help you stay active and focused on your goals. Made with only the best ingredients, CELSIUS has no artificial preservatives or flavors, no aspartame or high fructose corn syrup, and it's very low in sodium.
For more information visit, www.CELSIUS.com or follow on Instagram @CelsiusOfficial
CELSIUS, Live Fit
In episode 301, Jon and Matt start off by getting into the news that first broke from PewterReport.com that Jaydon Mickens was arrested on a felony gun possession. They discuss how that could affect the team, and who could possibly be a replacement in the return game. Then it's time to break down Matera's Bucs Battle Plan, where he explains why he decided to re-sign Antonio Brown when no one else done so yet. There were one or two other free agent signings and draft picks that drew up some interest from others. Hear it all on the Pewter Report Podcast, energized by CELSIUS.
And make sure you're subscribed to our Youtube channel to watch our live broadcasts.
Share On Socials