SR's Fab 5 is exclusively sponsored by Edmonson Electric • AC • Security –
the official smart home and security company of PewterReport.com.
For the past 40 years, Edmonson Electric • AC • Security has proudly served central Florida with electric services and now proud to add state-of-the-art "Smart Home" technology, security systems and air conditioning to its roster. Whether it's surveillance cameras, home theaters, or smart lighting, Edmonson Electric • AC • Security is automating your dream home.
Visit EdmonsonElectric.com to find out more about controlling, monitoring and securing your home or call 813.910.3403 for additional information.
Control. Monitor. Secure.
---
FAB 1. Predicting The Wins And Losses For The 13-4 Bucs
I revealed my Bucs' prediction for the 2021 season in this week's PR Roundtable, saying that Tampa Bay would finish 13-4 and win the NFC South.
Folks, the only team that can beat the defending Super Bowl champion Tampa Bay Buccaneers in 2021 is … the Bucs themselves. The team's own penalties and turnovers might be the toughest opponents to tackle this year. Although it looks like the Bucs stopped beating themselves last year after a stunning 20-19 loss at Chicago on Thursday Night Football in Week 4. Unless Tampa Bay reverts back to some old bad habits, this team might be unstoppable.
Remember, the Bucs beat the other best team in the NFC – the Green Bay Packers – twice last year. They also dethroned the NFC South champion Saints in New Orleans. And Tampa Bay defeated the best team in the AFC, the defending Super Bowl champion Kansas City Chiefs in Super Bowl LV. That victory avenged a narrow 27-24 defeat at home back in November.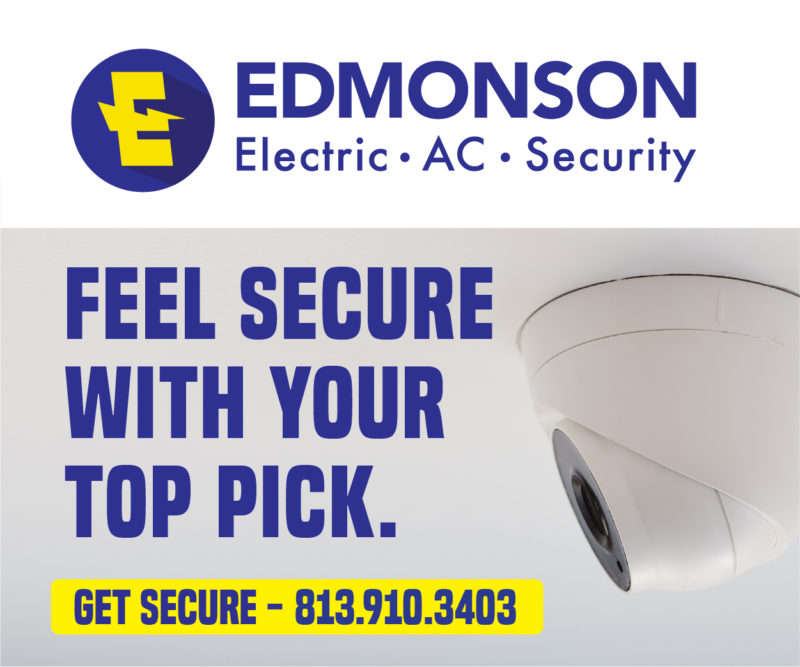 Looking at Tampa Bay's upcoming schedule this season, there are few "easy" games. Sure, there are five opponents – New York Jets, Atlanta, Philadelphia, Carolina and Dallas – that finished in the bottom 10 in terms of records in the NFL last year. But that means little heading into 2021.
I'll remind you that the Bucs trailed the lowly Falcons in Atlanta last year before rallying to win, 31-27. And they got swept by the Saints in 2020 before finally winning at New Orleans in the playoffs.
Tampa Bay returns all 22 of its starters from the Super Bowl LV team – and all of its coordinators, which is just as important. Most important of all, the Bucs will have three years of continuity with Bruce Arians' and Todd Bowles' schemes. All of the team's starters will have at least two years of continuity in Tampa Bay.
But don't expect perfection.
The Bucs are the hunted now – not the hunters. They'll get every opponents' best shot every week, and that will result in a few losses. Only two teams have finished the regular season undefeated since 1972 – the '72 Dolphins and Brady's 2007 Patriots, who ultimately lost to the New York Giants in the Super Bowl after going 18-0, including the playoffs.
Still, 13 wins would be the most in franchise history, and enough to win the division. Tampa Bay went 12-4 in 2002 en route to winning the team's first-ever Super Bowl. A 13-4 record should have them in position to win yet another one and possibly repeat as Super Bowl champions. Let's see how they do it.
WEEK 1: Bucs vs. Cowboys – WIN
Tampa Bay opens the season on Thursday against Dallas with the return of Dak Prescott. If Prescott is sharp, this game could be a shoot out. Look for the Bucs' franchise record of seven consecutive games with 30 points or more to be extended against new defensive coordinator Dan Quinn's unit as Tampa Bay wins its 2021 home opener. BUCS ARE 1-0.
WEEK 2: Bucs vs. Falcons – WIN
The Falcons are still finding their way in Arthur Smith's new offense, but with Matt Ryan, rookie tight end Kyle Pitts and receiver Calvin Ridley, Atlanta is still dangerous. Not as dangerous as Tampa Bay is, though. The Bucs pull away in the second half and cruise to victory. BUCS ARE 2-0.
WEEK 3: Bucs at Rams – LOSS
While the Bucs are the best team in the NFL, I don't expect perfection. They'll be looking for revenge for last year's 27-24 loss to the Rams on Monday Night Football, but come up short yet again. In what could be a preview of the NFC Championship Game, Los Angeles beats Tampa Bay by a field goal again – this time at home. The loss snaps the Bucs' 10-game winning streak dating back to last season. BUCS ARE 2-1.
WEEK 4: Bucs at Patriots – WIN
In one of the most anticipated games of the season, Tom Brady and Rob Gronkowski return to New England to face Bill Belichick and their former team. The Patriots are in rebuilding mode after not making the playoffs last year without Brady, and will start rookie quarterback Mac Jones, the team's first-round pick. Todd Bowles is smiling. So is Shaq Barrett and Jason Pierre-Paul. BUCS ARE 3-1.
WEEK 5: Bucs vs. Miami – WIN
Miami is improving under Brian Flores, but the season hinges on whether or not quarterback Tua Tagovailoa is the real deal. The former first-round pick will be on the run the whole game against Bowles' blitzing defense. This game starts close before the Bucs finish strong, remaining unbeaten at home. BUCS ARE 4-1.
WEEK 6: Bucs at Eagles – WIN
Tampa Bay travels to Philadelphia for an early season Thursday Night Football game. The last time that happened it didn't go as planned against a lesser opponent, as the Bucs beat themselves in an embarrassing 20-19 loss at Chicago in Week 4. Brady and Co. have learned their lesson and show up and show out on national TV against an over-matched Eagles team. BUCS ARE 5-1.
WEEK 7: Bucs vs. Bears – WIN
Revenge comes to Raymond James Stadium as the Bucs dish out some payback against the Bears for last year's 20-19 game. Brady remembers what down it is throughout the entire game, and rookie Justin Fields has a rough day against Bowles' aggressive defense. The Bucs blowout the Bears for their fourth straight win. BUCS ARE 6-1.
WEEK 8: Bucs at Saints – WIN
Jameis Winston has had this game circled on the calendar all year as he wants to show the Bucs what they missed out on by choosing Brady over him in free agency in 2020. Yet Brady out-duels Winston at the end in a high-scoring game, and Tampa Bay's defense seals the victory with … an interception. Go figure. The Bucs are off to their best start in team history. BUCS ARE 7-1.
WEEK 9: Bye Week
WEEK 10: Bucs at Washington – LOSS
It's odd to see the Bucs losing after a bye week when generally Tampa Bay is the victor. But Washington wants revenge for last year's home playoff loss and gets it, snapping the Bucs' five-game winning streak. Ryan Fitzpatrick has a better cast around him than Taylor Heinicke had last year, and the Football Team's defensive line is more experienced and better. That causes problems for the Bucs in a close loss on the road. BUCS ARE 7-2.
WEEK 11: Bucs vs. Giants – WIN
Tampa Bay rebounds with a resounding win over New York at home on Monday Night Football. The Bucs play inspired football in the second half after the game is tied at halftime and pull away from Daniel Jones and Co. Tampa Bay remains perfect at home and is just a few wins away from clinching a playoff berth. BUCS ARE 8-2.
WEEK 12: Bucs at Colts – LOSS
The Bucs have a hard time handling the Colts' ground game on an off day for the defense. Frank Reich is a heck of a coach and he's turned Indianapolis into the contender it used to be when Peyton Manning and Tony Dungy roamed the sidelines. Tampa Bay has a rough day at the office and suffers its third road defeat of the season. BUCS ARE 8-3.
WEEK 13: Bucs at Falcons – WIN
The Bucs travel to Atlanta remembering how they fell behind 17-0 at halftime a year ago before storming back for a 31-27 win. They won't allow that to happen again, but the Falcons are feistier later in the season as they gain experience in their new offensive and defensive systems. Tampa Bay wins another close one in Atlanta to get back on track. BUCS ARE 9-3.
WEEK 14: Bucs vs. Bills – LOSS
In what could be a Super Bowl LVI preview, the Bucs host the Bills in a great December duel. Like every week, the Bucs receive their opponent's best shot. On this Sunday, the defending Super Bowl champs are knocked down at home, losing their first game of the year at Raymond James Stadium. Buffalo out-muscles the Bucs to a hard-fought victory by a field goal. BUCS ARE 9-4.
WEEK 15: Bucs vs. Saints – WIN
A lot is on the line for both the Bucs and the Saints. Tampa Bay is looking to clinch a playoff spot and possibly the NFC title, while New Orleans is looking to stay alive for the postseason. Will Winston be the QB or will he have turned the job over to Taysom Hill by then? We'll find out in December, but the Bucs sweep the Saints regardless and are playoff-bound. BUCS ARE 10-4.
WEEK 16: Bucs at Panthers – WIN
Tampa Bay travels to Carolina to face an improved Panthers team that is headed in the right direction under coach Matt Rhule. The Bucs have to spend Christmas on the road traveling to Carolina, which will make them grumpy. The Bucs go full Grinch on the Panthers and steal the Christmas joy right out of Charlotte with a convincing road win, which clinches the division title. BUCS ARE 11-4.
WEEK 17: Bucs at Jets – WIN
Tampa Bay will also spend New Year's Day traveling to New York for a cold, snowy game against an improved Jets team. This one will be closer than most expect it to be, but the Bucs need to gut it out to remain in contention for home-field advantage. Brady and Gronk relive their days in New England against their old AFC East foes and lead the Bucs to victory. BUCS ARE 12-4.
WEEK 18: Bucs vs. Panthers – WIN
It's a quick turnaround for the Bucs and Panthers, who just played each other two weeks prior. The outcome is the same as Tampa Bay mashes the gas and runs over Carolina at home, sweeping the entire NFC South division for the first time ever. The Bucs finish the year 7-1 at Raymond James Stadium, which is the best record in franchise history, in addition to securing home-field advantage in the playoffs. The Bucs' 13 wins is also the most in franchise history. BUCS ARE 13-4.
What do you think, Bucs fans? Leave your Bucs' 2021 record prediction below in the article comments or on our Twitter or Facebook pages.
FAB 2. 2021 Pewter Predictions
The defending Super Bowl champion Buccaneers kick off the 2021 regular season next Thursday. Tampa Bay hosts Dallas at the place the franchise won its second Super Bowl – Raymond James Stadium. Now it's time for the annual Pewter Predictions, where we reveal which Bucs will shine in 2021.
Who will be the MVP of Tampa Bay's offense, defense and special teams? Who will be the Most Improved Players on offense and defense? Continue reading to find out.
2021 Buccaneers Offensive MVP
QB Tom Brady
Brady was forecast to be the Offensive MVP in his first season in Tampa Bay and he didn't disappoint. Not only did Brady snare that honor, he also won the Super Bowl MVP after throwing three first half touchdowns in the Bucs' 31-9 win over the Chiefs in Super Bowl LV. Brady led the team to an 11-5 record in 2020 while throwing a franchise-record 40 touchdown passes. Brady added three more scores on the ground to give him 43 TDs at age 43.
So what will Brady do for an encore at age 44? How about 50 touchdown passes, a Pro Bowl berth (which he deserved last year) and be in contention for the NFL MVP? Sounds about right. Brady played amazing football last year in his first season in Bruce Arians' offense. It's only logical to think he'll do better in Brady's second year with a greater grasp of the system and a better rapport with his teammates. Plus, Brady has his entire supporting cast back as Tampa Bay attempts to repeat as Super Bowl champs.
2021 Buccaneers Defensive MVP
ILB Devin White
White was picked to be the Defensive MVP last year, and that's exactly what happened. In just his second season in the league, White finished with 140 tackles, nine sacks, a forced fumble and a fumble recovery during the regular season. He also contributed two interceptions and two fumble recoveries in the postseason.
What will White do for an encore? He'll lead Tampa Bay in tackles again, continue to be a threat as a blitzer and improve in coverage. Look for White to once again lead the team in tackles with 150, record seven sacks and cause a bunch of turnovers, including a career-high three interceptions. As he fills the stat sheet, White will make his first Pro Bowl in 2021 – the first of many to come.
2021 Buccaneers Special Teams MVP
K Ryan Succop
Punter Bradley Pinion deserves a hat tip due to the fact that he is an ace kickoff specialist and holder, in addition to his punting duties. But Succop broke the Bucs' single-season scoring record last year with 136 points while converting over 90 percent of his field goals and extra points. Tampa Bay averaged over 30 points per game last year, and is on a seven-game streak scoring 30 points or more dating back to Week 15 last year. Succop's extra points and field goals played a big role in that, and he'll do that again. Who knows? Maybe Succop will break his own record this year?
Most Improved Offensive Player
WR Antonio Brown
Brown was a midseason addition last year and was slow to make an impact, catching 23 passes for 217 yards and no touchdowns in his first five games. In the last three games of the regular season, Brown hauled in 20 catches for 216 yards and three TDs. He then added eight catches for 81 yards (10.1 avg.) and two scores in the postseason. With experience in Arians offense and better chemistry with Brady, look for Brown to make more plays downfield and improve his average from 10.7 yards per catch to closer to 14 in 2021.
Most Improved Defensive Player
CB Sean Murphy-Bunting
Murphy-Bunting led the Bucs in interceptions with three as a rookie, but struggled with a myriad of injuries last year. That led to poor play and rattled his confidence by midseason. But Murphy-Bunting got out of his funk by season's end and had a tremendous run in the playoffs. He recorded a key interception in three straight games and wound up with four INTs, including the postseason. Look for Murphy-Bunting to pick up where he left off and grab another three or four this season as he becomes a better player week-in and week-out.
Leading Sacker
OLB Shaquil Barrett
Last year I accurately predicted Jason Pierre-Paul would be the Bucs' leading sacker. That's what happened as he finished with 9.5 – half-a-sack ahead of White and 1.5 sacks in front of Barrett. This year, the pendulum swings back to Barrett, who led the Bucs – and the NFL – with 19.5 in 2019. Barrett wants to live up to his $17 million per year contract extension, and leading Tampa Bay in sacks again would do just that. Put Barrett down for 13 sacks this season while JPP comes in a close second with 12 quarterback captures.
Leading Interceptor
S Mike Edwards
Edwards won't be a starter, but I wouldn't be surprised to see him lead the Bucs in interceptions this season as a super sub – and as a key playmaker when Todd Bowles deploys a three-safety look. Edwards had two picks in the regular season last year in limited duty, and added another one in New Orleans in the divisional playoffs. The third-year safety is a ballhawk with great hands. Don't be surprised if he corrals four or five INTs in 2021 to lead Tampa Bay, while stealing some reps from strong safety Jordan Whitehead.
Best Rookie
OLB Joe Tryon-Shoyinka
Did you watch the Bucs preseason? Tryon-Shoyinka is a shoo-in for the best rookie in Tampa Bay. Not only did he lead the team in sacks with two in August, the Bucs' first-round pick also earned some serious playing time for the regular season. Tryon-Shoyinka is a better pass rusher than he is a run defender right now, but he's no slouch in the latter department either. Look for Bowles to use Tryon-Shoyinka as a designated pass rusher on the edge and kick Pierre-Paul inside to rush from the interior on third-and-long or obvious passing downs. Don't be surprised to see six to eight sacks from the rookie – even in a reserve role.
Best Free Agent Acquisition
RB Giovani Bernard
Bucs general manager Jason Licht and vice president of business administration spent much of the offseason re-signing the team's own players. That was the priority and it was the right decision in trying to win back-to-back Super Bowls. But adding Bernard, a pass-catching running back, should really help the team on third downs. Bernard will be the type of pass protector and receiver out of the backfield that Brady had in New England with players like Kevin Faulk, Dion Lewis, Rex Burkhead, James White. Look for the Bucs to convert more third downs as a result of Bernard's addition.
FAB 3. Pewter Pro Bowlers
It's amazing that the 2020 Bucs won Super Bowl LV with just one Pro Bowler last year. No, it wasn't Tom Brady, nor was it wide receiver Mike Evans.
It was Jason Pierre-Paul, who led Tampa Bay with 9.5 sacks, in addition to recording four forced fumbles and a career-high two interceptions.
So when was the last time a Super Bowl champion fielded just one Pro Bowler? It happened during the 2007 season when Osi Umenyiora – a former teammate of Pierre-Paul's in New York – was the Giants' lone Pro Bowler. The 2007 Giants beat the Bucs in Tampa Bay in the wild card round of the playoffs before ruining the perfect season of Brady and the Patriots in Super Bowl XLII.
Since the Bucs' won their first Super Bowl in 2002, the Giants have been the only Super Bowl winner with only one Pro Bowler. Two other teams since then have had just two. New England's Super Bowl team in 2018 saw Brady and cornerback Stephon Gilmore as the only Patriots Pro Bowlers. In 2011, the Giants' Super Bowl team fielded just two Pro Bowlers in quarterback Eli Manning and Pierre-Paul.
In fact, the Bucs had seven Pro Bowlers the first time they won the Super Bowl in 2002. That is the most Pro Bowlers on a single team in over two decades. Quarterback Brad Johnson, fullback Mike Alstott, defensive tackle Warren Sapp, defensive end Simeon Rice, weakside linebacker Derrick Brooks, middle linebacker Shelton Quarles and strong safety John Lynch were the Pewter Pro Bowlers that helped Tampa Bay win Super Bowl XXXVII.
The team with the second-most was the 2006 Patriots with six – Brady, running back Corey Dillon, defensive lineman Richard Seymour, linebacker Tedy Bruschi, kicker Adam Vinatieri and special teams ace Larry Izzo.
Why did the Bucs only have one Pro Bowler despite a star-studded lineup on a team that would go 11-5 and ultimately win the Super Bowl? Pro Bowl voting certainly has it's flaws, but the Bucs didn't play well in prime time on national TV.
Who can forget Brady forgetting it was fourth down in Tampa Bay's lackluster loss, 20-19, at Chicago in Week 4? The Bucs were robbed of a prime time game on Sunday night in Las Vegas due to the Raiders' COVID issues. And Tampa Bay didn't exactly light it up in New York in an ugly, narrow win over the lowly Giants.
Throw in a humiliating 38-3 loss at home to New Orleans in which Brady threw three interceptions, and a loss at home to the L.A. Rams on Monday Night Football, and Tampa Bay didn't show out in prime time.
Look for that to change this season, as I predict seven Bucs will make the Pro Bowl in 2021. Here is my list.
QB Tom Brady
It was a crime that Arizona's Kyler Murray got the Pro Bowl nod over Brady last year – largely due to his highlight reel Hail Mary against Buffalo. The Cardinals didn't even make the playoffs, while Brady threw a franchise-record 40 TDs and led the Bucs to the Super Bowl. Brady won't be robbed again.
WR Chris Godwin
Godwin and Mike Evans will both top 1,000 yards, but this season will be like 2019 where it's Godwin leading the team in catches and yards – and maybe even touchdowns. The key will be staying healthy. If Godwin can play in at least 15 games, he'll put up the numbers to make the Pro Bowl again. And he's in a contract year with all the motivation he needs.
LG Ali Marpet
Marpet finally gets his due and makes the Pro Bowl. He's been a Pro Bowl-caliber guard for years. All he needs is for the Bucs to play well and win in prime time and the accolades will come his way.
RT Tristan Wirfs
The Bucs have several really good offensive linemen, but Wirfs, last year's first-round pick, is the most talented. Wirfs played at a Pro Bowl level last year as he allowed just one sack. This year he gets his first Pro Bowl berth – of many to come – after another dominant season.
NT Vita Vea
It will be hard for Vea to make the Pro Bowl because he's not a pass rusher like L.A.'s Aaron Donald, Atlanta's Grady Jarrett or Philadelphia's Fletcher Cox. But he's still dominant and he'll be on national TV a bunch in 2021. If he grabs a few sacks in those games and finishes with six or more, Vea should get his first Pro Bowl nod.
OLB Shaquil Barrett
Barrett made his first Pro Bowl in 2019 when he led the league with 19.5 sacks. His sack total regressed last year to just eight, as Pierre-Paul took his place in the Pro Bowl. Barrett has been outspoken in his desire to bounce back and dominate in 2021. I believe him, and 13 sacks should get him back in the Pro Bowl.
ILB Devin White
It's tough for Bucs linebackers to crack the Pro Bowl. Just ask Lavonte David, who has only been to one in his illustrious NFL career, which is ridiculous. But White is a splashy playmaker and he'll pile up the tackles, sacks and turnovers on national TV to make himself a household name. White's trip to the Pro Bowl will his first of many in the future.
The last time Tampa Bay had seven Pro Bowlers in a single season the team won its first Super Bowl, so fielding seven in 2021 sounds like a good omen. But believe it or not, that's not the all-time record for Pewter Pro Bowlers in a single season.
The Bucs actually had eight Pro Bowlers in 2000 with Alstott, Sapp, Brooks, Lynch, running back Warrick Dunn, guard Randall McDaniel, cornerback Donnie Abraham and kicker Martin Gramatica.
FAB 4. Bucs 53-Man Roster Analysis
• The Bucs tried hard to bring defensive lineman Jeremiah Ledbetter back to the practice squad, but to no avail. Ledbetter, who had a solid preseason, likely grew frustrated about not making the roster again after three seasons in Tampa Bay and wanted a fresh start elsewhere. Ledbetter signed with the Cardinals practice squad.
• Veteran defensive tackle Steve McLendon made the team over Ledbetter because he is more stout against the run and can play all three defensive line positions – three-technique tackle, nose tackle and defensive end. Ledbetter couldn't play nose tackle, and versatility reigns in the NFL.
While McLendon is 35 and is likely in his last season in the NFL, the Bucs love the development of tackle Khalil Davis and end Patrick O'Connor. Tampa Bay also liked the progress Benning Potoa'e and Kobe Smith made, and placed both defensive tackles on the practice squad. Having some young defensive tackles in the hopper for next season is important given that this could be the last year for McLendon and Ndamukong Suh (34) in the NFL.
• Tampa Bay didn't have any interest in bringing tight end Tanner Hudson back to the practice squad. Despite leading the team in catches and yards in the 2019 and 2021 preseasons, Hudson was a one-trick pony as a receiving tight end, but didn't improve as a blocker. That frustrated the coaching staff, who ultimately had enough after three years of trying to develop him. Hudson signed with the 49ers practice squad, and the Bucs re-signed tight end Codey McElroy to their own practice squad instead.
• As The Athletic's Greg Auman pointed out on Twitter, the Bucs have a ton of underdogs on their roster. Not only did the Bucs keep the last player they signed before heading to training camp – cornerback Dee Delaney – the team also kept safety Chris Cooper, who was an in-camp signee. Tampa Bay also kept this year's Mr. Irrelevant, linebacker Grant Stuard, who was the final pick in the 2021 NFL Draft. But Stuard isn't the only Mr. Irrelevant on the Bucs roster. Kicker Ryan Succop was the last pick in the 2009 NFL Draft by Kansas City over a decade ago.
Auman breaks down Tampa Bay's roster, which is full of returning starters from last year's Super Bowl LV team.
We've known the Bucs had a ton back from their Super Bowl team — it looks like the opening 53 will have just nine newcomers. Six draft picks (Tryon, Trask, Hainsey, Darden, Britt, Stuart) and three veterans (Bernard, Delaney, Cooper). Rest were on SB roster or practice squad.

— Greg Auman (@gregauman) August 31, 2021
• Keep an eye on practice squad running back Darwin Thompson, who was a sixth-round pick out of Utah State in 2019. The former Chiefs running back is a speedy, pass-catching threat out of the backfield, who can also return kicks. The 5-foot-8, 200-pound Thompson, who is known as the "D-Train," rushed for 225 yards and two touchdowns on 64 carries (3.5 avg.) in his two years with Kansas City. He also caught 16 passes for 108 yards (6.8 avg.) and one more score.
Thompson started the Chiefs' Week 17 game against the Chargers when K.C. rested its starters for the playoffs. He finished the game with 45 yards on 14 carries (3.2 avg.) and a touchdown, in addition to seven catches for 65 yards (9.3 avg.) and another TD.
FAB 5. SR's Buc Shots
• BRADY IS STILL THE GOAT: While some want to anoint Kansas City's Patrick Mahomes as the next greatest QB of all-time, that distinction still belongs to Tampa Bay's Tom Brady. Not only did Brady beat Mahomes head-to-head in Super Bowl LV, he also outplayed him down the stretch in 2020 leading up to the big game.
Patrick Mahomes last 8 games:
2555yards 15TDs 6INTs SuperBowl loss.

Tom Brady's last 8 games:
2394yards 22TDs 4INTs SuperBowl win. pic.twitter.com/Ie5fiw6eBV

— Cyle Maidment🕘 (@NotCyleMaidment) August 28, 2021
• JENSEN ALREADY IN MIDSEASON FORM: It didn't take long for Bucs center Ryan Jensen to do some Ryan Jensen things in Tampa Bay's final preseason game, which saw the starters jump out to a 13-0 lead in the team's 23-16 win at Houston.
• DOMINANT DONOVAN: Bucs center Ryan Jensen wasn't the only offensive lineman that was putting work in against the Texans. Check out this snatch-and-trap move from left tackle Donovan Smith.
• NEW PEWTER GAMEDAY PODCAST NEXT THURSDAY NIGHT : Pewter Report's Pewter Gameday LIVE streaming show starts the regular season next Thursday at 8:20 p.m. ET for the Bucs vs. Cowboys game. The game itself will not be featured or shown, but Pewter Report's Jon Ledyard, USA Today's Mark Schofield and Scott Reynolds live on PewterReport.com analyzing the game and interacting with Bucs fans in the live chat.
If you liked Pewter Report's Live Draft Shows in April it will resemble that format – but be discussing the game in real time. Pewter Report will have Pewter Gameday LIVE streaming shows for every Bucs game this year including a Pewter Pregame Show beforehand, and the Pewter Postgame podcast approximately 40 minutes after the conclusion of Bucs vs. Cowboys.
• BUCS ROSTER ANALYSIS ON THE PEWTER REPORT PODCAST: The Pewter Report Podcast is energized by CELSIUS and broadcasts four live episodes each week. Here is the lineup for this week: Tuesday and Wednesday at 4:00 pm EST, Pewter Pregame, Pewter Gameday and Pewter Postgame on Thursday starting at 6:30 pm EST, and then another Pewter Report Podcast Friday at 4:00 pm EST.
The Pewter Reporters spent the week analyzing Tampa Bay's final 53-man roster and 16-player practice squad on this week's episodes of the Pewter Report Podcast on our YouTube channel. Check out all of this week's shows below.
Pewter Report's Jon Ledyard and Scott Reynolds run down the Bucs' roster cuts and discuss the moves on Monday.
Ledyard and Matt Matera wrap up the Bucs' roster cuts and name Tampa Bay's winners and losers from the preseason.
Reynolds and J.C. Allen analyzed the Bucs' practice squad and predict this year's Pewter Pro Bowlers in Tampa Bay.
Ledyard and Matera were joined by special guest Kristin Jalwan to talk about the top Bucs options in fantasy football.
• COSELL WAS HIGH ON TRYON-SHOYINKA: NFL Films analyst Greg Cosell, one of the best in the business, was high on Tampa Bay's first-round pick, Joe Tryon-Shoyinka. Here's his scouting report on the Bucs' new edge rusher.
• BRANDT ON BRADY: Good Morning Football's Kyle Brandt did a deep dive on Bucs quarterback Tom Brady, who is entering his 22nd season in the league. Brandt looks back on Brady's rookie year.
Share On Socials